Predictions For Wedding Colours And Themes In 2015
It's a fine balance between keeping on trend and following fashion too much - which can result in your wedding day looking dated in photographs in the future.
On trend in the 1960s, but be careful of following fashion too much, you don't want your photographs to look dated
Think of the fashion for mini skirts and big hats on brides in the early seventies. The brides probably felt fabulous at the time but shudder looking at their photographs now.
So how can you keep things contemporary without running the risk of your wedding looking dated in just a few years?
One way of styling your wedding is by very simply using a single colour. Every year Pantone the colour authority chooses a colour of the year and in 2014 it is Marsala.




You don't have to use one colour uniformly for everything but you could use it to add contemporary accent colours. For example, Marsala might be a good base colour for ombre variations.

To get the right shade, buy Pantone chiplettes from Dessy which let you have the right colour literally at your fingertips in your handbag. You can also share the colour with your wedding planner, stylist, florist and your bridesmaids so they can see the shades you're working towards.
As for wedding themes, it's always worth looking at popular films and TV shoes to see what's coming through.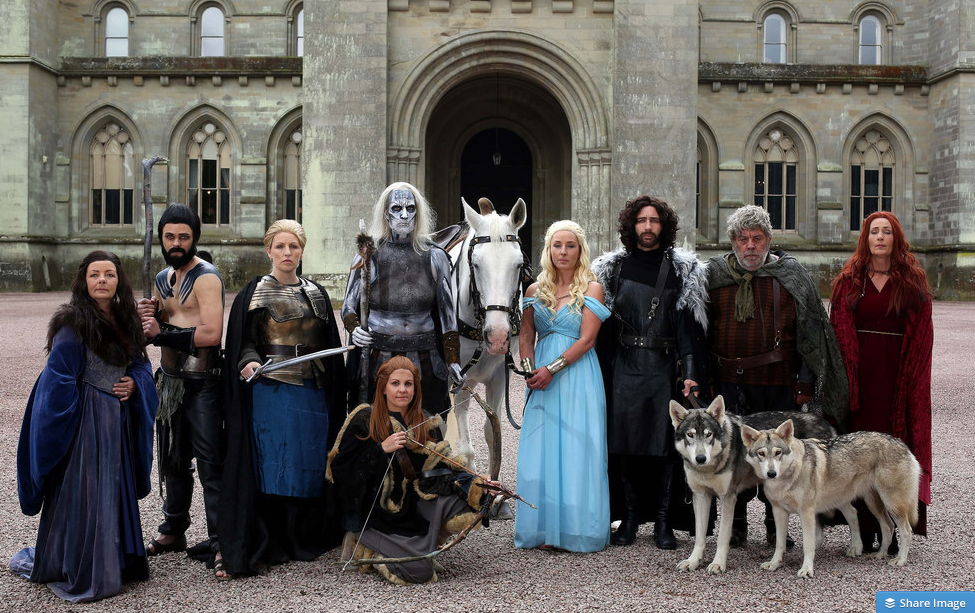 With the Hobbit and Game of Thrones ranking high in the ratings, rustic woodland and fantasy themes are gaining in popularity and we've already heard of several Game of Thrones wedding themes.
Another theme that shows no signs of going away is a festival theme. This is perfect if the pair of you are a little bit bohemian and don't fancy a formal, white wedding day.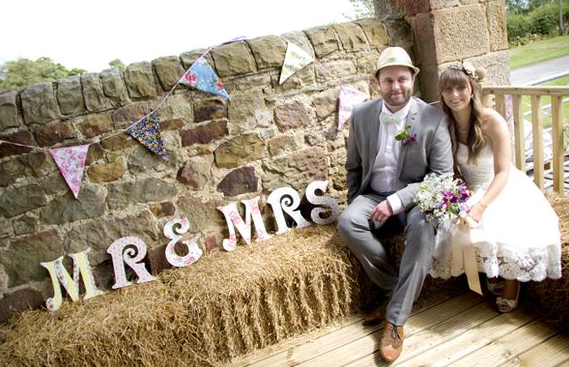 Summer is probably the best time of year to hold a festival themed wedding. You can have your reception in a marquee, have live bands playing, straw bales for guests to sit on, bowl food from different cuisines, a cocktail bar and a real ale bar. Have a hog roast too and if the event goes on late serve a late, late breakfast to everybody €" from a mobile van if you like.

Have a dress theme too €" which would be festival to see see what everybody turns up wearing.

It's fun and informal. For entertainment you cold have jugglers walking around between your guests, performers on stilts, fire eaters €" it depends what your budget will hold.

In recent years, wedding cakes have become more and more fantastic but looking at trends it seems that traditional style cakes €" with a twist €" are making more of a comeback.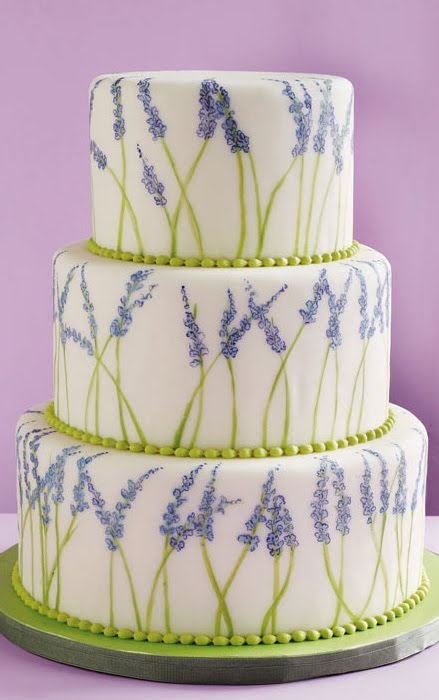 A handpainted cake

However instead of having intricate formal icing, looking out for handpainted and marbelised cakes which use delicate colours to create a different sort of effect.

Personalisation is becoming more and more popular. You can now buy personalised wedding runners with your initials entwined to show at the entrance to your reception or at the ceremony itself.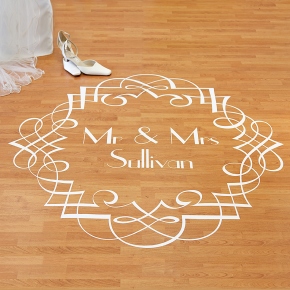 And having a monogram made for the two of you is something that will last well beyond your wedding day. As well as using it on your invitations and stationery, you could use it for your thank-you letters, on your bathrobes, luggage labels €" wherever you want your initials entwined. Companies like Ananya specialise in creating personalised monogramsand you could ask for one as a wedding gift.

There are some inspirational contemporary trends out there to use for your big day. Pick those that appeal to you and avoid high fashion. A handpainted wedding cake is always going to look beautiful and monograms are a fabulous way of personalising your wedding day.

And if you need any more ideas or want to chat about wedding colours and themes, visit Dessy's Facebook page and start a discussion!