Which necklines would suit your bridesmaids?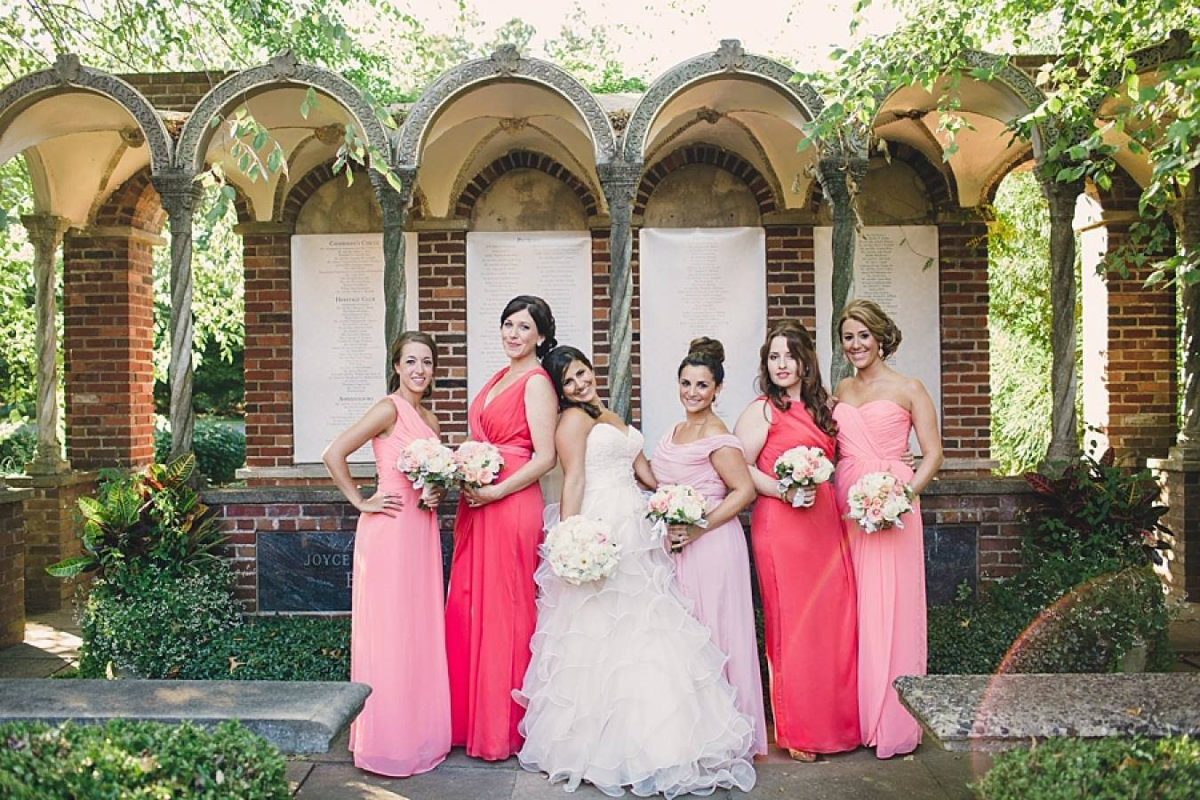 (Real bridesmaids wearing a selection of Dessy gowns)
We ladies, we come in all different shapes and sizes. No two of us are quite the same (not even if we're twins).

Some of us are small and curvy. Some of us are athletic and toned. Others of us are just skinny.
Changing features
One thing is for sure, none of us are 100% happy with the way we look - we all have bits we'd like to change.
So what you need to make sure is that onlookers focus on your good bits (while you disguise the rest).

And that's also important when it comes to choosing bridesmaid dresses.
Dressing your bridesmaids to flatter
I hope that you're not going to dress each of your maids in exactly the same frock regardless of their shape and whether the colour and style suits them - there are so many ways around this, particularly if you choose a bridesmaid dress designer like Dessy who offer styles in as many colours and shapes as you can imagine. And it's easy to navigate your way around the site - just tick whether you're looking for cocktail dresses, full length dresses, halter necklines ...

So today I'm going to talk about necklines and what suits different - erm - chests. Here goes.

Scoop necklines
If you're fairly well endowed but aren't given to flashing your cleavage about (and you need a bit of support) then a scoop neckline is classy, flattering and comfortable.

Halter necklines
If you're less well endowed, but have elegant trim shoulders and upper arms then a halter neckline is the way ahead.

Bateau neckline
This is a higher neckline- so suitable when you want to feel quite 'covered' up. Again, good for girls with small bustlines.A V-neckline can look stunning on girls with boobs. (The one above is Dessy Alfred Sung Style D681)
If you're a well endowed kind of a girl, look at V-necklines and styles which have a defined waist - like the Dessy dress shown above. Go shopping for a really good bra that's going to support you - take your bridesmaid dress with you to make sure the two work together.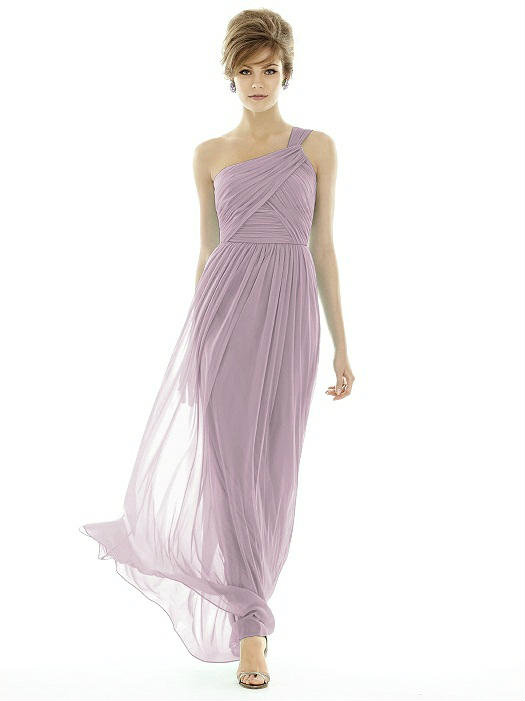 One shoulder necklines
Va-va voom glamour alert. If your wedding is moving from day to night these are dresses that will look pretty and party on. Best worn by girls who have medium sized busts - if you're flat chested you won't really be able to carry off this look and larger girls will feel uncomfortable. Again, finding the right bra is crucial - so take your dress with you when you go bra shopping to ensure a really good fit.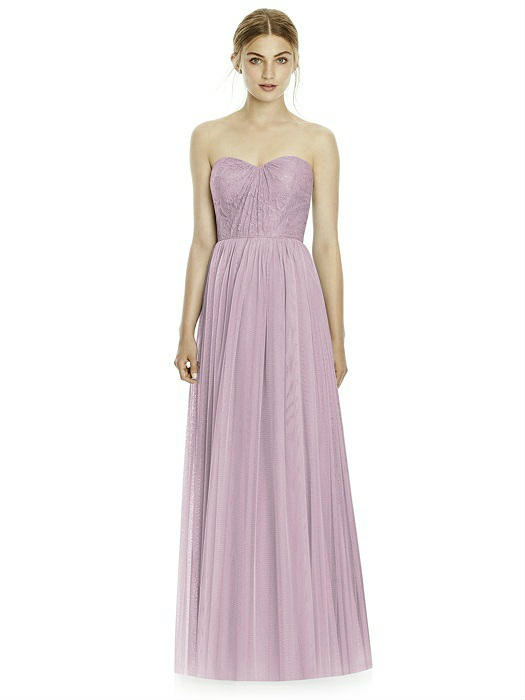 Strapless styles
Look at shots of film stars in the 1950s (I'm thinking Marilyn Monroe, Ava Gardner and Elizabeth Taylor) and you'll see that strapless frocks have never been out of style. Fabulous choice for bridesmaids but not for flat chested girls (or girls who are large up top). Make sure you're wearing supportive underwear and make sure your strapless gown fits you perfectly - resist the temptation to pull it up all the time, that's so not a good look. If you're going to wear a strapless gown then you've got to wear it with confidence.
All bridesmaids dresses featured available from Dessy.