Ombre Bridesmaids Dresses - and other ombre wedding delights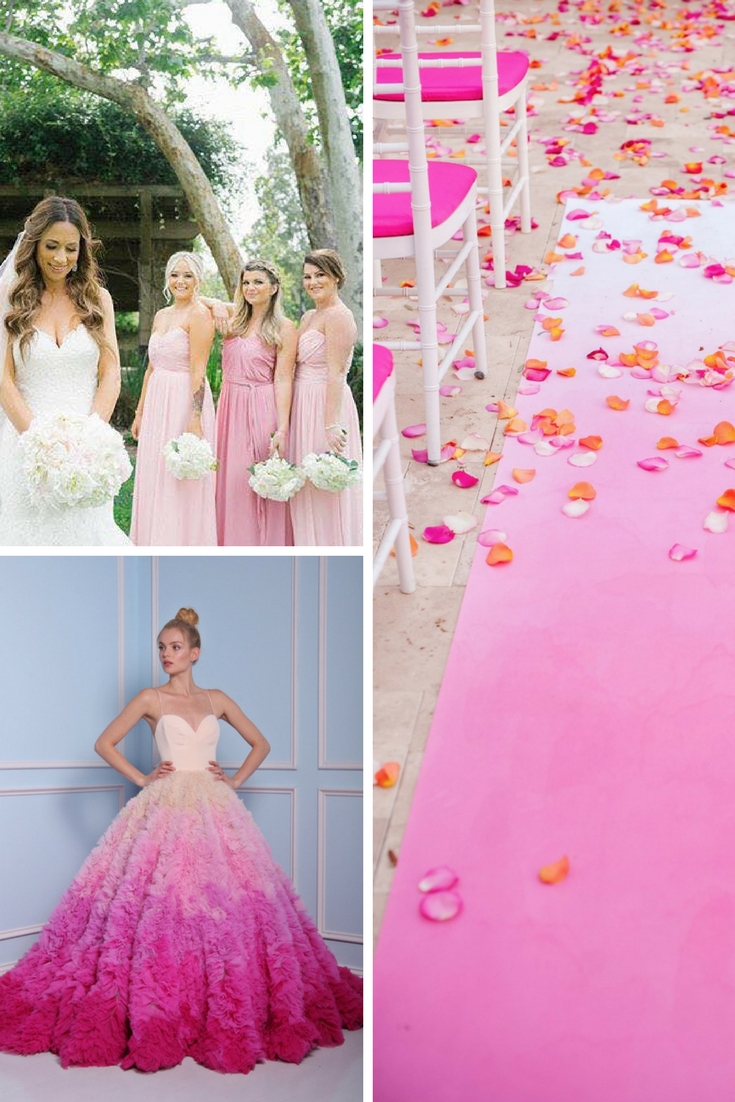 (Photo credits from top left: All bridesmaid frocks by Dessy; Drew Brashier Photography via Wedding Chicks; Christian Siriano wedding gown via Wedding Chicks)
Can't choose a wedding color?
Love pink - but then again you love blue too. But you can't decide whether to go for a light shade or something darker.
Then think about using ombre - which is graduated colors of the same shade.

(Photo credit: Lauren Feddersen Photography via Wedding Chicks)
Ombre lets you play around with different hues
You'll know how important it is to take your individual bridesmaids' complexions into account when you're deciding on dresses.
But maybe one maid suits a light pink and the other suits something much darker. For example, some girls will suit a vibrant pink. Others a slightly subtler rose shade.
With ombre you can have the wedding color theme that you're after - as these photographs show.
And you can also choose different styles of bridesmaid dresses so that you're flattering each girl's figure to best effect.

(Photo credit: Drew Brashier Photography via Wedding Chicks)
A wall of different shades of flower
We love the way this bride above had a cascade of ombre flowers tumbling down the wall behind her. What a great photo opportunity.
And think about how the ombre theme can work through to other aspects of your big day. Your stationery. Your flowers. Your tables. You can also use it for wedding cake.
With your cake, you could opt for graduated icing. Or you could have a tiered cake with the colors going from light to dark - so the lightest on the top tier and the darkest at the bottom.
Ombre is a very adaptable way of color theming and if you'd like to see how colors work together, it's a good idea to invest in our Pantone colour fan - which will let you mix and match shades to see what works for you?
You can also get in touch with Dessy and order fabric swatches in different colors and fabrics to see how the light falls (hold the material up to your bridesmaid's face to see how it works with their coloring).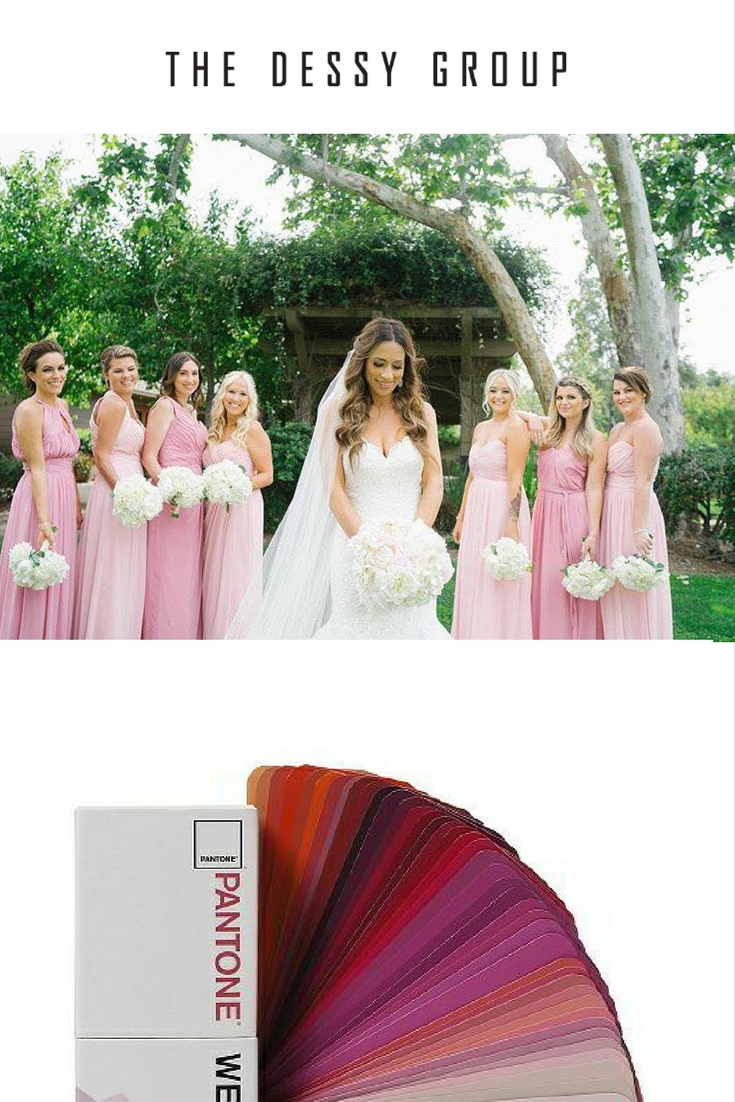 Bridesmaid dresses above by Dessy: Styles and colors: 2906 Carnation, 2908 blush, 2905 carnation, 2882 blush, 2928 blush, 6678 carnation, 2896 blush. Pantone color fan from Dessy.