10 things we LOVE about this real rustic, DIY wedding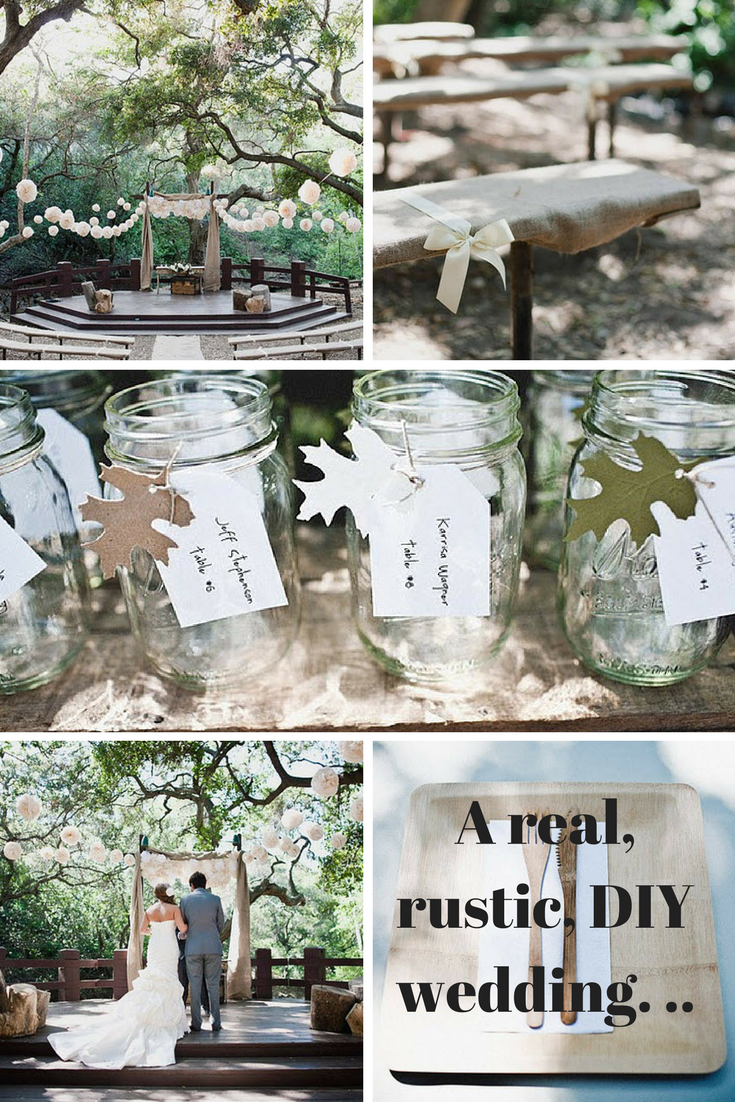 A simple but impressive rustic wedding theme
Everything down to the bamboo plates, wooden table numbers, and burlap seats sings woodsy rustic in this impressive DIY wedding.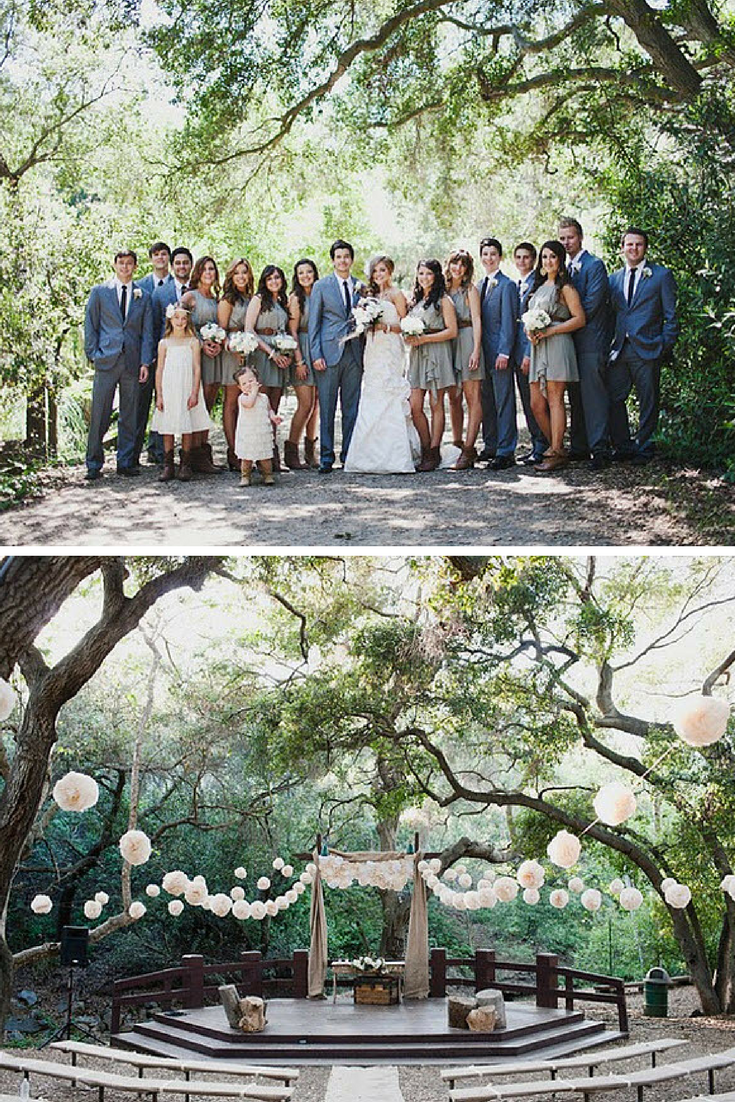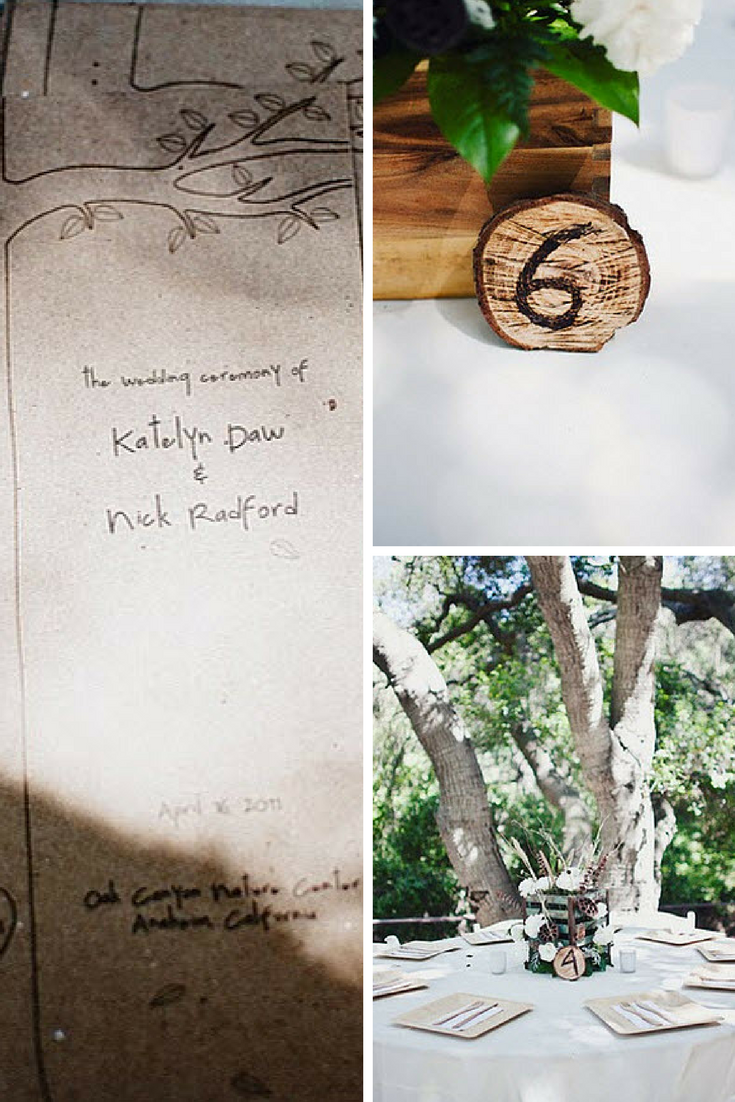 Those of you planning fall weddings will find plenty of inspiration here. Leaf tagged mason jars, tree-themed programs, ribbons softening a burlap edge, neutral colors. Here's what we particularly love about it and what sang out to us.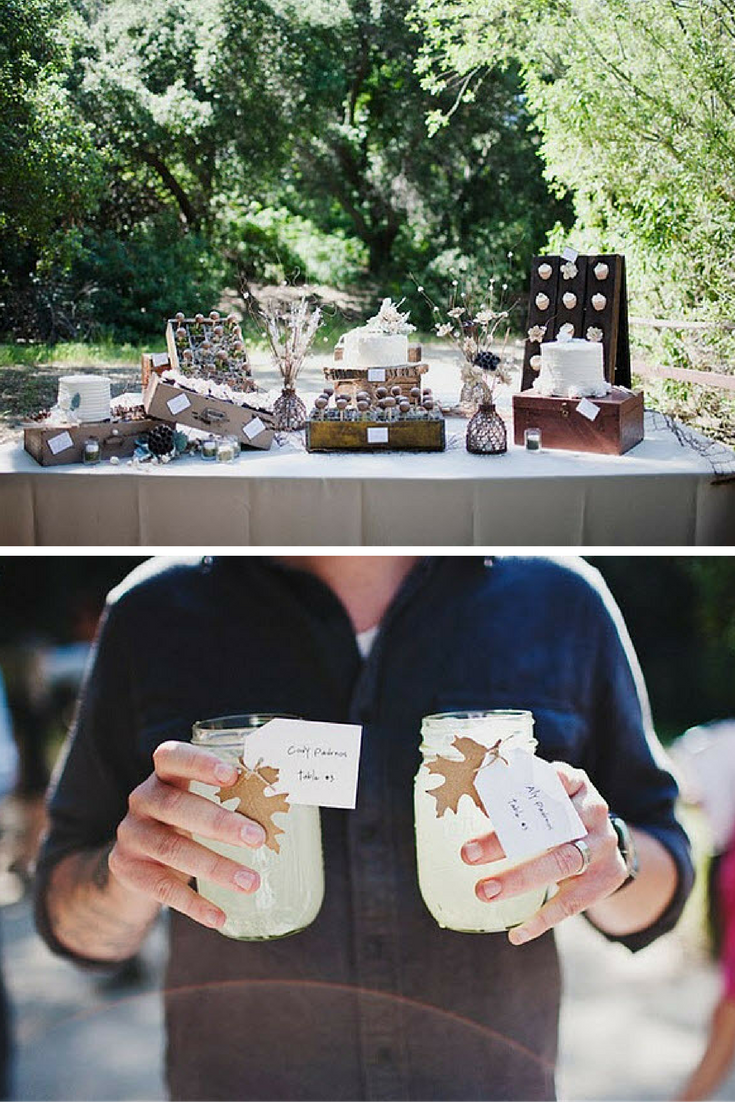 The way the bride really thought about her color scheme - it's all neutrals really, down to the bridesmaids dresses. But not dull - there are plenty of textures going on here. (You can buy similar bridesmaid dresses at Dessy here.)
Covering benches with burlap is so simple and inexpensive but so effective. Tie with a co-ordinated ribbon for a pretty detail.
We love the raised wooden platform and the simple, draped arch behind the bride and groom.
Being rustic is also thinking sustainable and these bamboo plates fit the bill, besides fitting in with the color thing that's going on. Also the wooden knife and fork set
Possibly our favourite thing are the mason jars, tagged with leaves. Something you really can prepare in advance, writing the labels and what a beautiful favor they make. (You can find similiar leaves on Etsy here.)
Also we've loving the overhead paper flowers festooning the trees. Here's a handy tutorial to watch on how to make them.
Whilst we love burlap, you need to be sure you don't make it too much of a good thing. Burlap tablecloths would have been a tad too much - we like the classic white used here.
The simple calligraphy on the wedding programs - on recycled paper.
The sweetie table and neutrally frosted wedding cakes
The setting. What could be better for a rustic wedding like this than to be married under the branches of a forest?