An Olive Green Outdoor Wedding Reception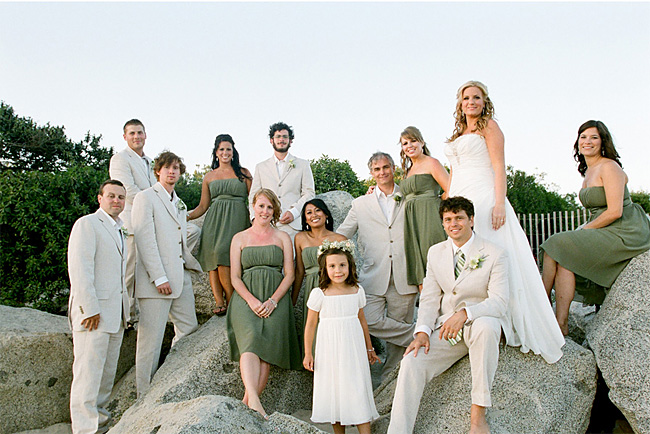 When I met Katy Carrier on Twitter recently, she began telling me all about her beautiful wedding and the Dessy bridesmaid dresses she chose. I loved her story and her kindness and wanted to share it with you!

"When I started planning my wedding I had a specific shade of green in mind for the bridesmaids' dresses.  I envisioned a moss green in some sort of lightweight, floaty fabric that would be suitable for a July wedding on the beach in Santa Barbara, CA.  My sister, who was my maid of honor, and I looked at a lot of dresses.  We had no idea that it would be so hard to find the right dress in the right color!  We were thrilled to find a Dessy dress in a great style, in the right moss green georgette fabric, and at a great price.

Most bridesmaid dress shops only carry one or two colors of each style of dress, so it was great that Dessy's interactive website allowed us to see many different styles in the moss green color. I live in Los Angeles, but only one of my bridesmaids lives here too. The other four live in Seattle, San Diego, North Carolina and Vermont, so the distance between us was a challenge. All the girls were able to get measured in their city and then we gave their measurements to a Los Angeles-area shop called Dressed Up!, and they ordered all five dresses and sent them directly to each of the girls. Everyone loved the dresses, and they looked amazing on the day of the wedding!

My sister is a bridesmaid in her friend's wedding in Washington state next summer, and after seeing the photos from my wedding it looks like her friend will be using the same dress style in the same color for her own wedding. That means my sister would get two weddings out of her Dessy dress!"

Here are some photos from her beautiful wedding that included some unique and lovely decorating ideas. I love the 'K' and 'C' with butterflies - brilliant! Congrats again to Katy and Camron!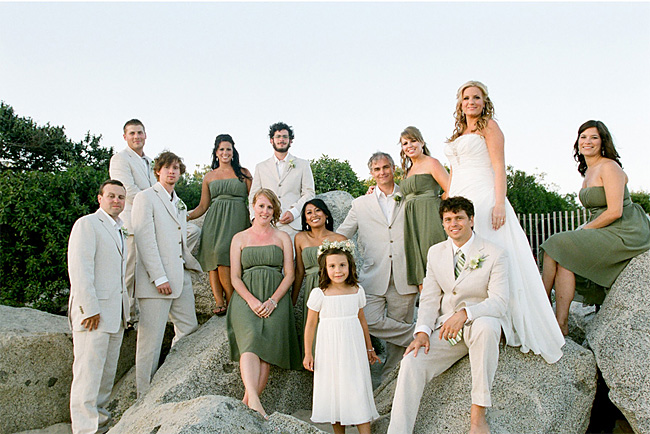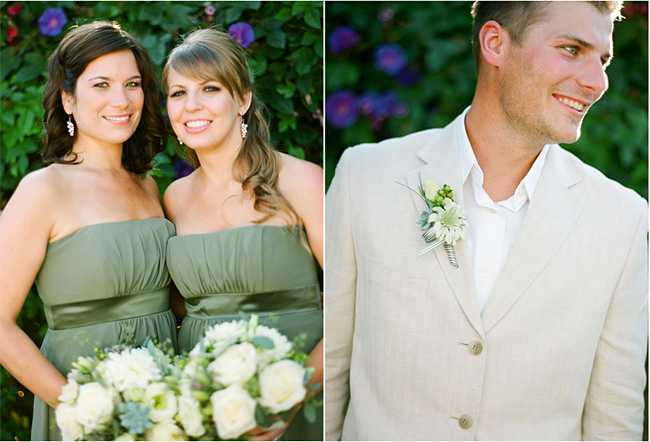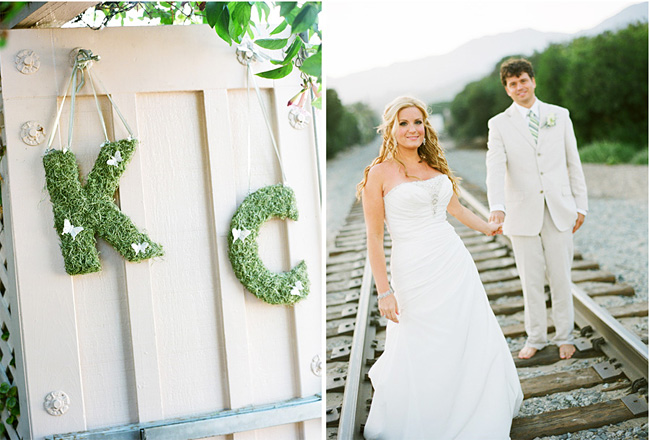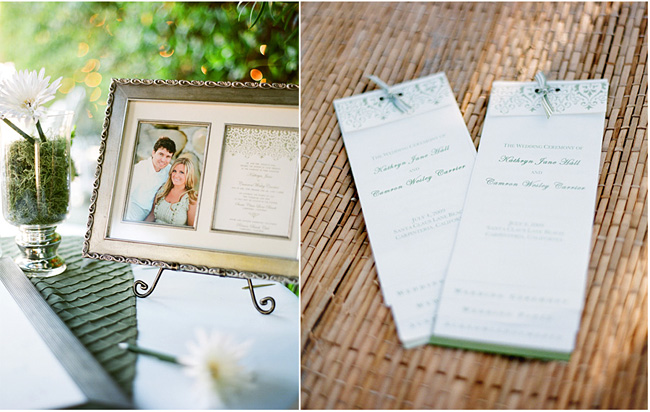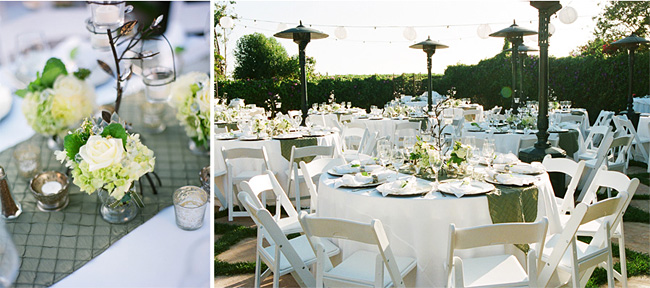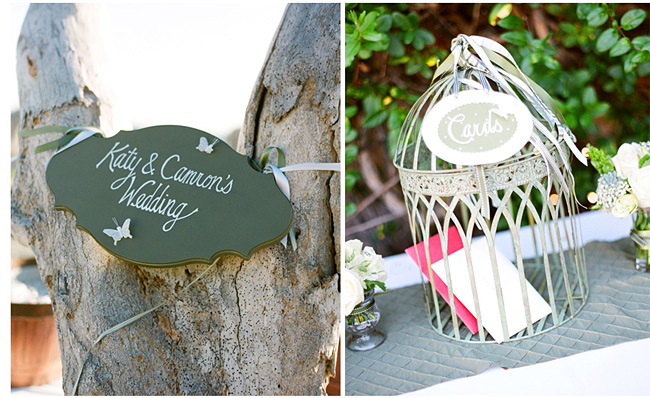 photography by Linda Chaja