7 Ideas for Adding Seasonal Flavors to your Fall Wedding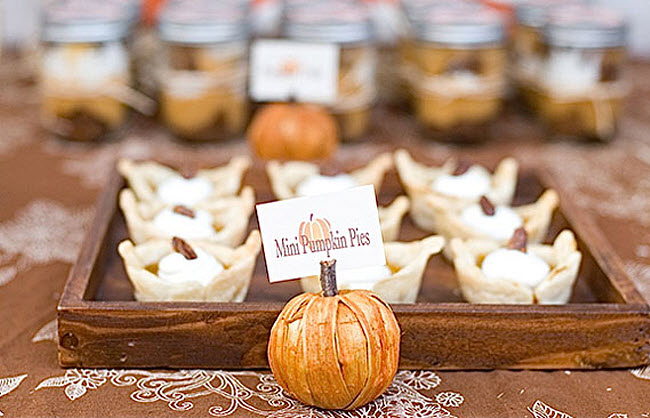 If you're getting geared up to present that unique and perfect fall bridal shower or wedding reception it's time you take some notes on this fall celebration inspiration from Katie Grace Designs found via City Cradle Design.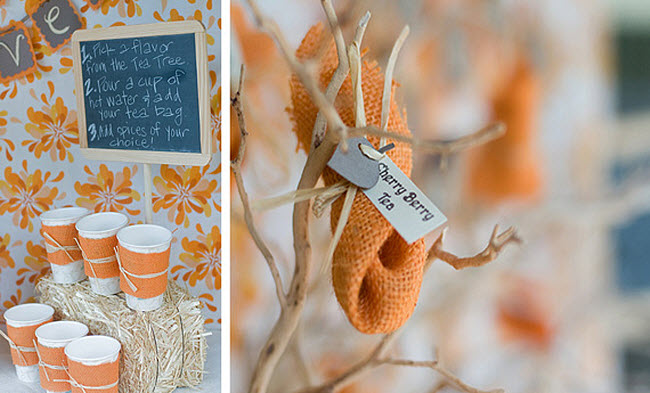 One of my favorite parts of this creative spread is the Hot Tea Bar. Branches were decorated with several different flavors of tea bags wrapped in orange burlap. Each tea bag was labeled and hung throughout the tree.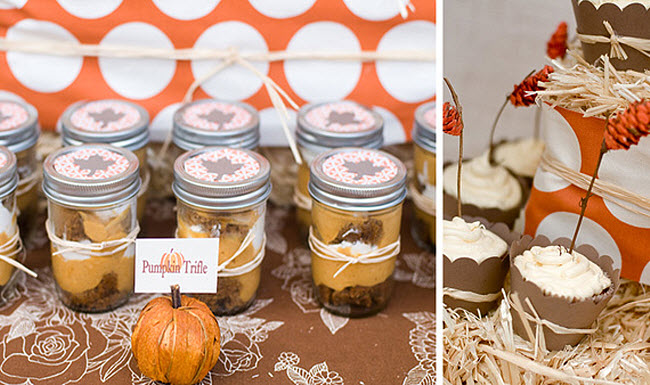 Pumpkin and cinnamon desserts cover this table truly capturing the comforting flavors of fall. Mason jars filled with pumpkin trifle are at the top of my favorites. For the irresistible mini pumpkin pies try this easy recipe from The Cupcake Project or go for a bite sized mini version like these pumpkin pie bites from Bakerella.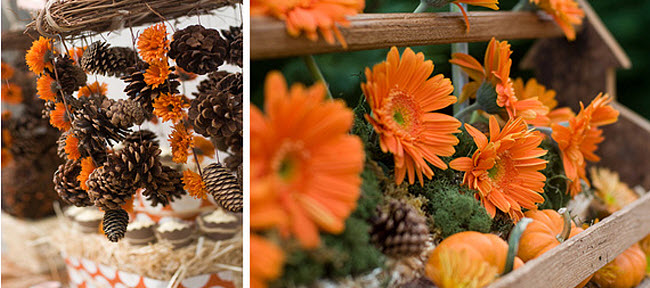 Images by City Cradle Design
Pine cone chandeliers and orange mums round out the mood of this festive fall event. Do you have any other fall themed bridal shower or reception decor ideas? Do share!