DIY Mason Jar Photo Keepsake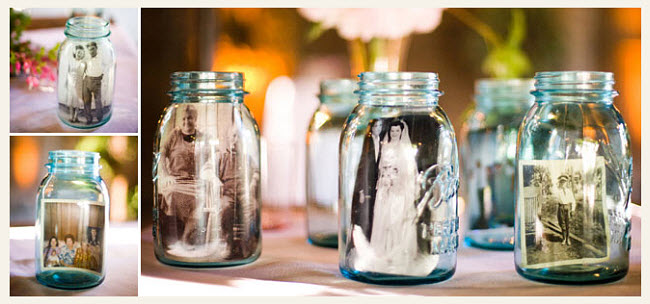 I just found this fantastic new way to display photos at your reception. My DIY Wedding Day has brought on the goods as usual. Simply collect some old mason jars, especially blue tinted ones if you can find them. I think the tint adds a nice vintage touch. Collect them from your local thrift stores or find them online through Amazon or Ebay.

Think about using photo copies of your photos so as not to ruin any via random champagne glass spills during the celebrations. And there you have it - the perfect unique touch you were searching for!