Chocolate Peanut Butter Cookie Dough Toasted Marshmallow Cupcakes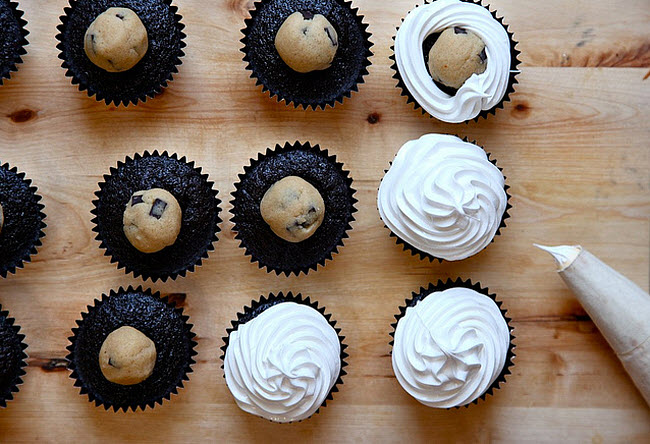 Wait, go back--did you read that title? Do you see that image below?! If you are DIY-ing your wedding treats you must seriously consider these decadent cupcakes from Joy the Baker Visit her site for the full recipe. Chewy peanut butter cookie dough nestled in an oh-so-chocolate cupcake topped with toasted sweet marshmallow meringue = amazing-ness.

These would definitely bring on the talking points at your reception or bridal shower. Seriously. I tested these out over this past weekend and they are To. Die. For. Make them. Your guests will thank you. You're welcome.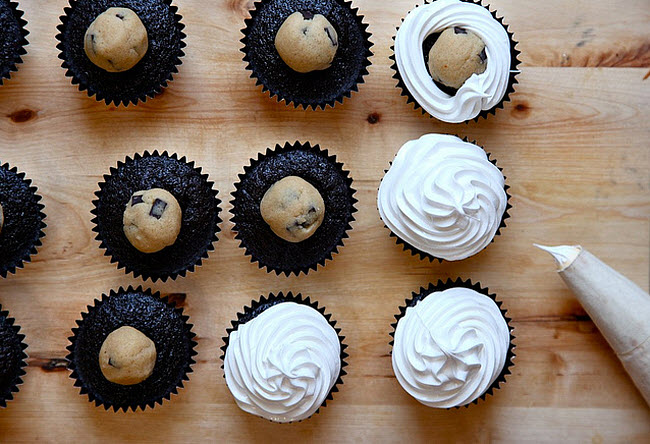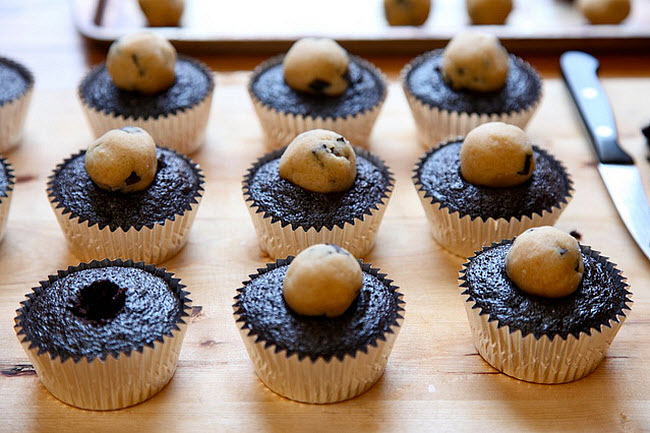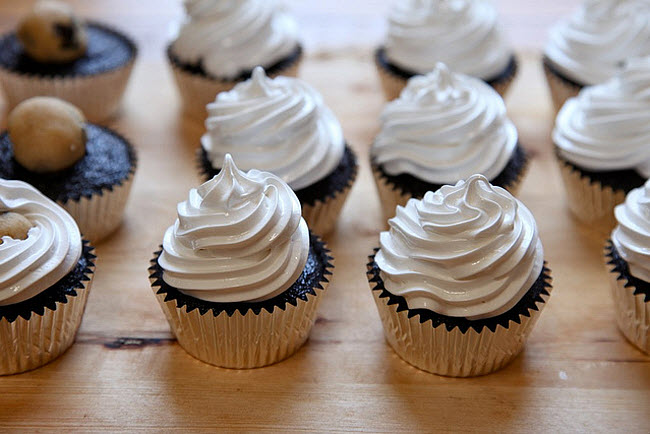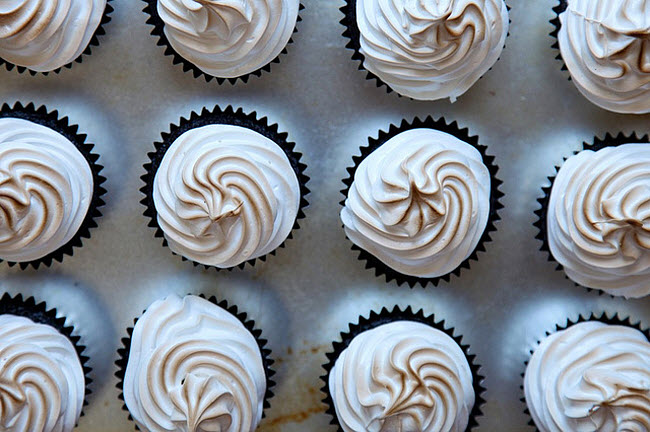 Images from Joy the Baker