A Slice of Inspiration for Your Vintage Wedding Reception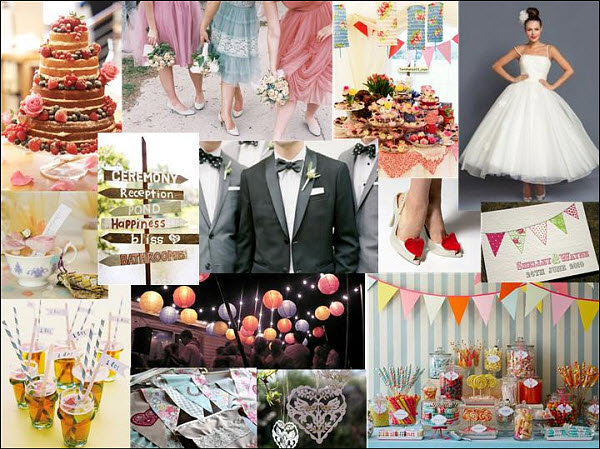 If you're considering any vintage elements in your wedding then you'll love this week's pick for my favorite wedding styleboard from The Dessy Group gallery. This one entitled Vintage Fete has some great ideas for any vintage wedding. Pretty lace and bunting, pastels and vintage style dresses such as those found in our Alfred Sung collection are great ideas to get your wedding planning started.
Wedding styleboards are a great place to start visualizing your Big Day. Choose your theme, colors and dresses, then share your ides with your friends and family.
Visit our Styleboard Gallery today for more great ideas and to create your own board.