Pretty Summer Beach Wedding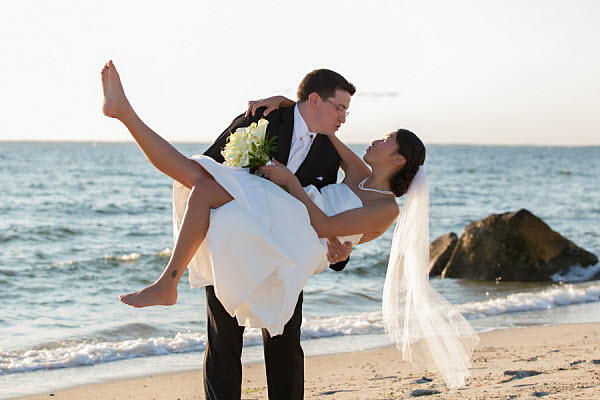 Can you tell I am missing a bit of summer these days? I have another pretty summer beach wedding to help warm up your day today. This couple has a sweet love story that I will have the bride tell you herself. Enjoy!
"Adam and I met our freshman year of college at UNH through my roommate at the time and immediately hit it off. Our first date was a Red Sox game and I remember it was a chilly night so Adam signed up for a credit card under a fake name so that he could get a free fleece blanket for me to keep warm. We ended up making things "official" on April 8, 2005 and each year on April 8th, we have celebrated with a Red Sox game and a bottle of champagne, keeping the cork & writing the date and a message on it as a keepsake.
On April 8, 2011, our 6th year anniversary, Adam popped open a bottle of champagne and wrote the message "Will You Marry Me?" on it. Of course I said, YES! We celebrated with a surprise dinner he set up with our closest friends/family that night and with a Sox game a few days later! When we began wedding planning, our immediate thought was to get married on Cape Cod.
I grew up spending summers in Falmouth ever since I was little. The Sea Crest has always been special to me because I used to go each year for Sunday Brunch to celebrate my birthday. When we started dating, Adam would always come down the Cape each summer and we came to love spending days on the water, collecting sea glass at the Knob in Woods Hole, and eating as much seafood as we could. Nothing beats the Cape and it reminds us of my Mom who passed away from cancer in 2010. She loved an ocean breeze, sailing, and the nature of Cape Cod. We knew we wanted to be by the water, by the beach, and we had the perfect setting. We wanted to go a little nautical with a rustic-beachy look and everything came together perfectly."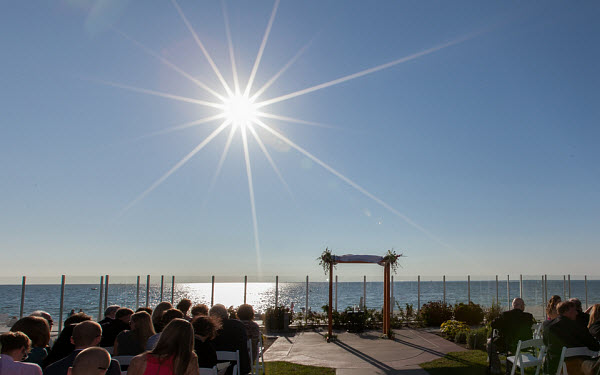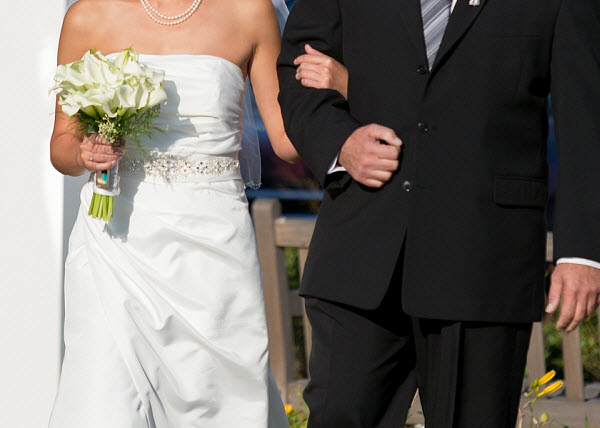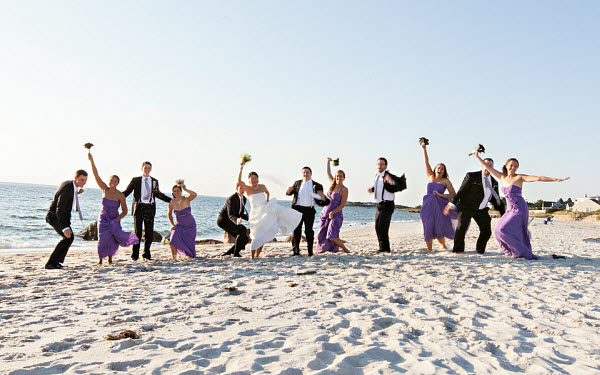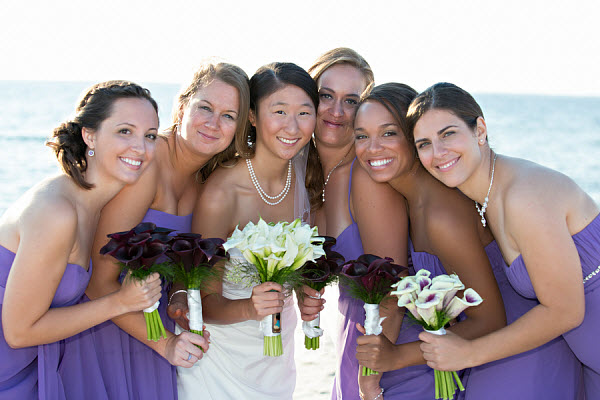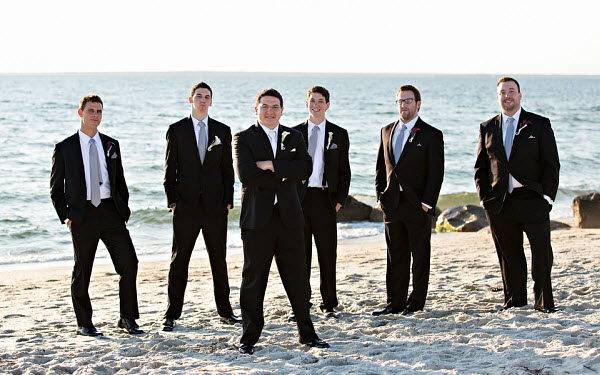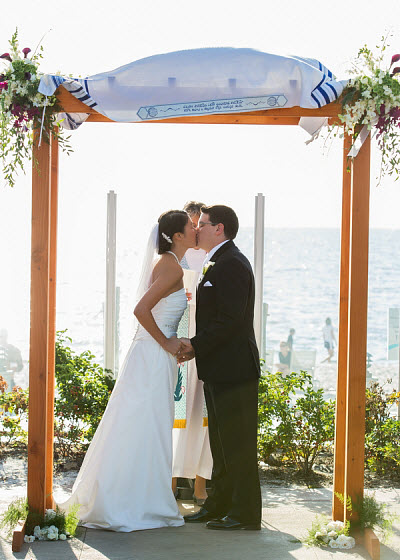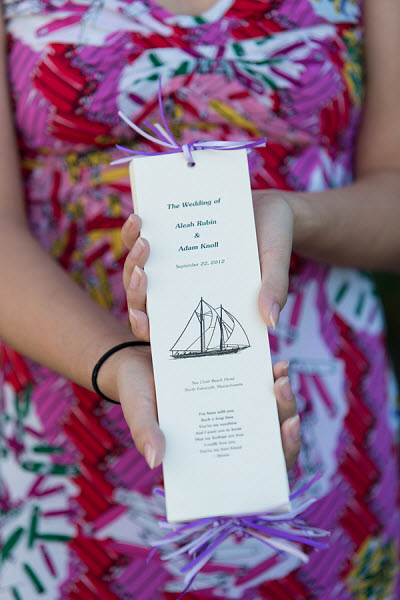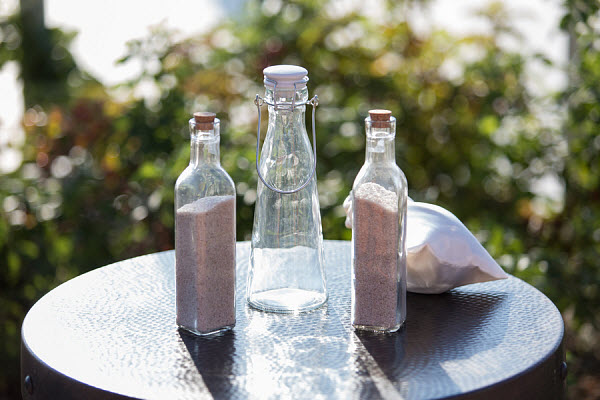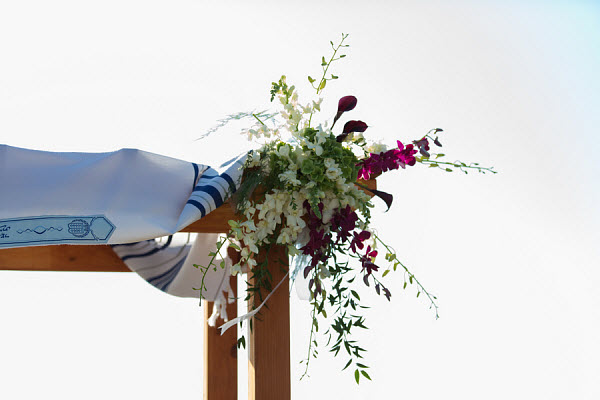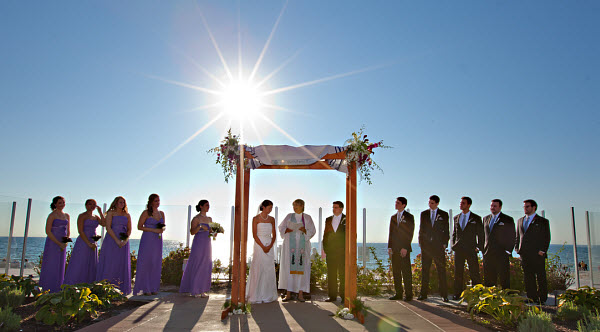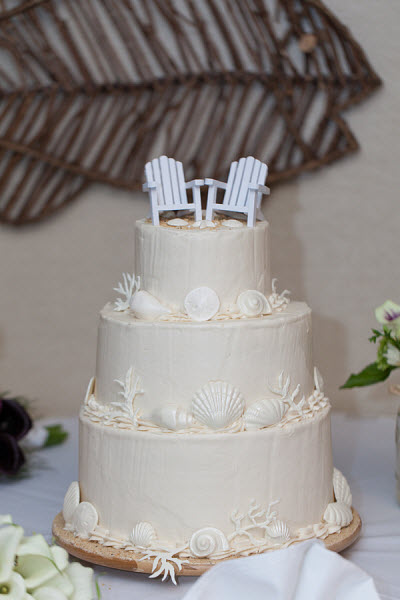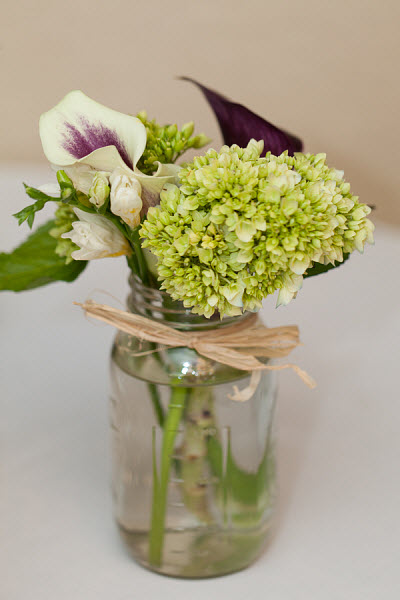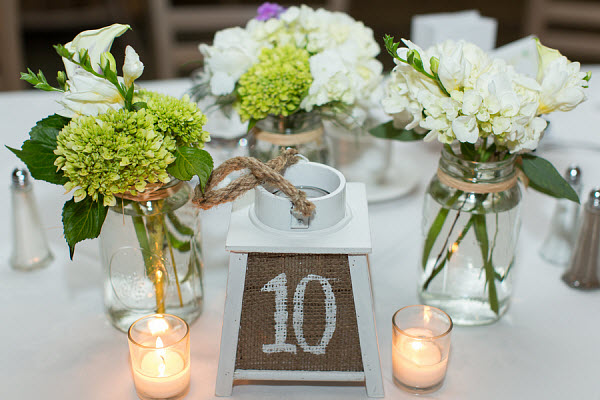 Photographer: Shoreshotz1 Photography

Dress Store: Mikaella Bridal
Floral Designer: Casablanca Florals
Event Venue: Seacrest Beach Hotel
Bakery: The Scratch Cake
DJ: Cape Tunes
Bridesmaid Dresses: Alfred Angelo