12/12/12 Weddings - Are You Getting Married Today?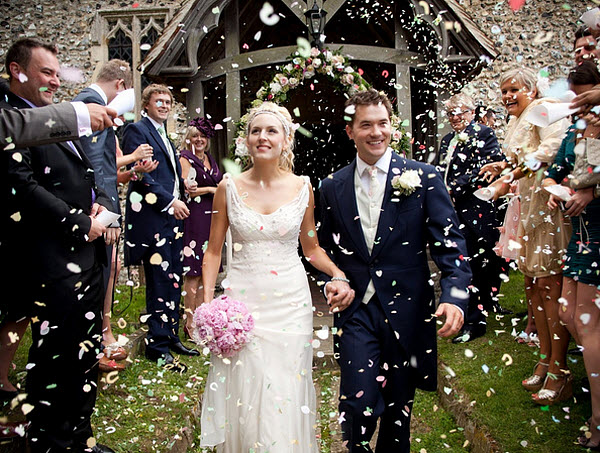 Happy 12/12/12 everyone! Do you consider a date like today's to be a lucky one? Some couples obviously do as according to this Huffington Post article, over 7,500 couples have chosen to get married today.
Today's date is significant as it is the last time in this century where your wedding date can be on such a memorable numerical day. You'll get one last chance on 11/12/13 next year. Are you superstitious? What do you think about picking a date with numerical significance as your wedding day?
And, let us know, are you or someone you know getting married today? Leave a comment and tell us about it!
Image by Confetti Blog