Wedding Inspiration: Bold Wedding Colors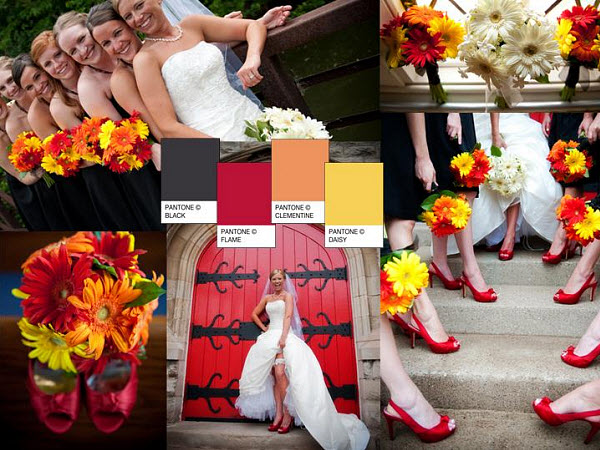 The hottest thing happening at weddings isn't just latest moves happening on the dance floor - it's on the invitations, the decorations and even the bride's gown. It's big, bold color. Couples used to use color to accent their white wedding day decor, but now they're using color to cover the entire affair.
This week's styleboard pick - Black, Red, Orange & Yellow Wedding is a great example of how to use bright bold wedding colors to make your Big Day a memorable one. Don't be afraid to be brave with your color scheme, as you can see, it can be gorgeous!

To make your own inspiration board visit our gallery for some great ideas and then create your own!