Real Dessy Bridesmaid Dress Winter Wedding: Kate & Ryan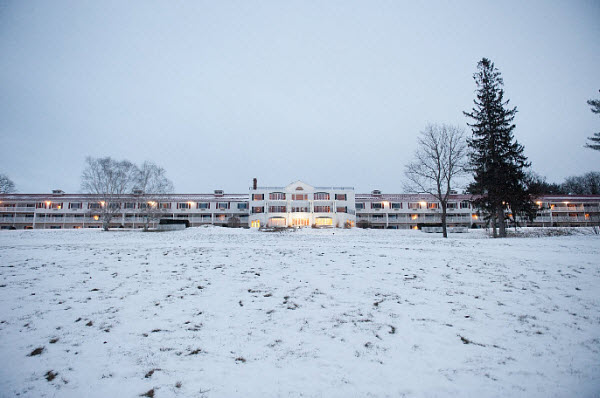 This gorgeous Dessy bridesmaid dress winter wedding took place this past January at the Red Jacket Mountain View Resort in North Conway, New Hampshire. It is a stunning winter wedding. Kate and Ryan were wonderful enough to share their wedding day with us along with some great advice for all of you currently planning your weddings. Read on for some advice straight from the bride herself:
What: Because it was a winter wedding and all of our guests had to travel (far and wide!) we planned a weekend-long event.
Each party staying at the resort received a welcome bag upon their arrival. It included hot chocolate, marshmallows, tea, a honey stick, chocolate covered coffee beans, drink tickets, and an itinerary and introduction to the Mt. Washington Valley area.
My parents hosted a welcome event in the hotel bar on Friday eve. It was supposed to be a tame, one drink ticket/guest event but my dad was so excited he exclaimed it was an open bar the moment the first cousin showed up.
Who: Bride grew up in New Hampshire, Groom hails from New Brunswick, Canada. We met in Halifax, Nova Scotia while we were both attending University. We live in Toronto, Canada currently.
BM dresses: I wanted a gown that was elegant and classic that flattered all my bridesmaids. I didn't want their look to be overly conservative but I didn't want too much skin showing as it was a winter wedding, and we had also implied a "black-tie invited" dress code early-on to our guests. I was also seeking a gown that came in a Pantone turquoise (or a Tiffany blue) shade.
My best friend Ashley decided on the dress (they were going to be the ones wearing it after all!)- but the shoppe only had a sample in the shorter style. I took a chance and told my girls to order #2853 without any of them being able to see it on. After alterations, steam cleaning, more alterations, careful transportation, and accessorizing, they all looked impeccably elegant on our big day.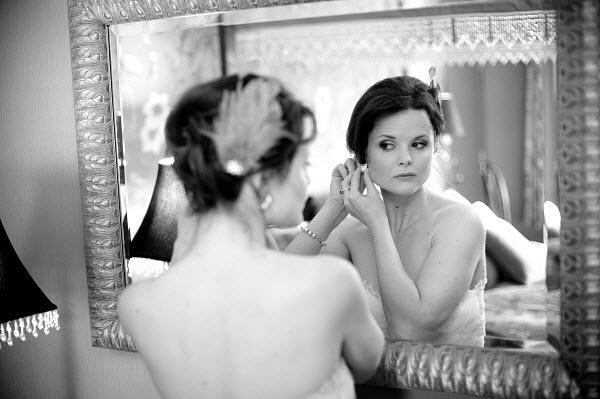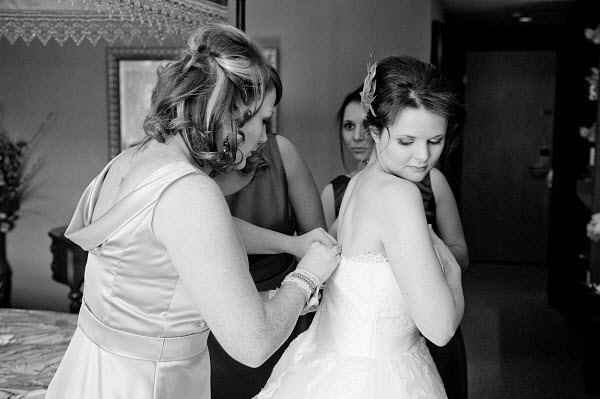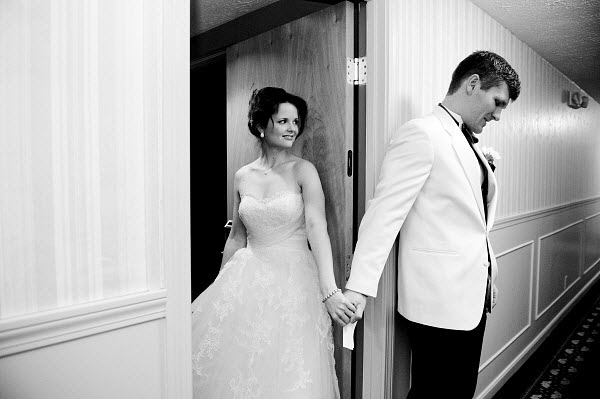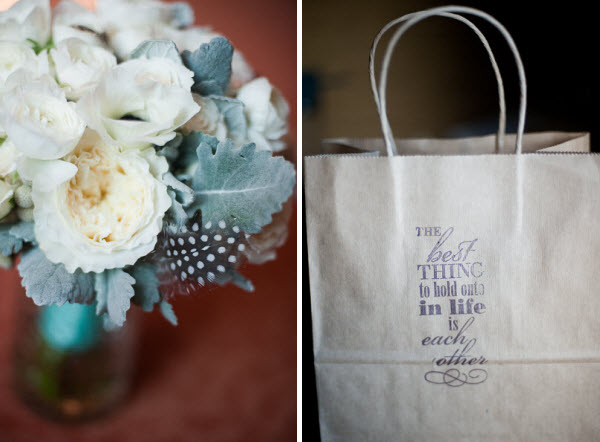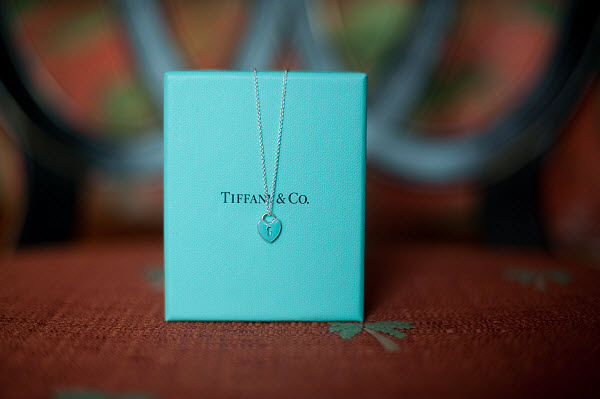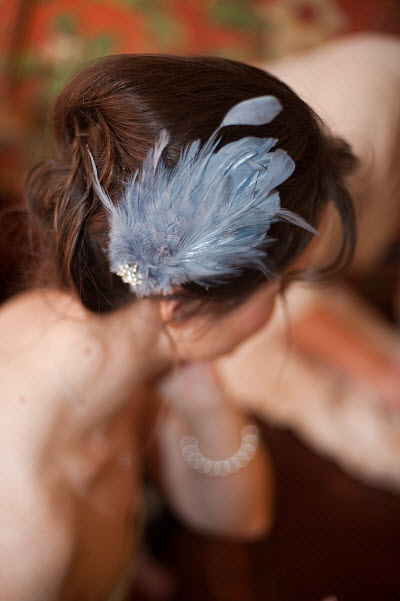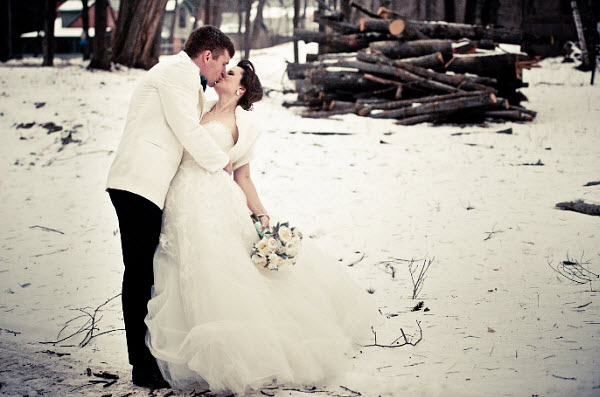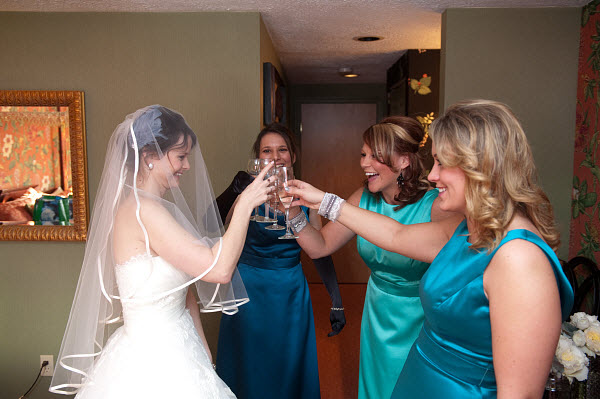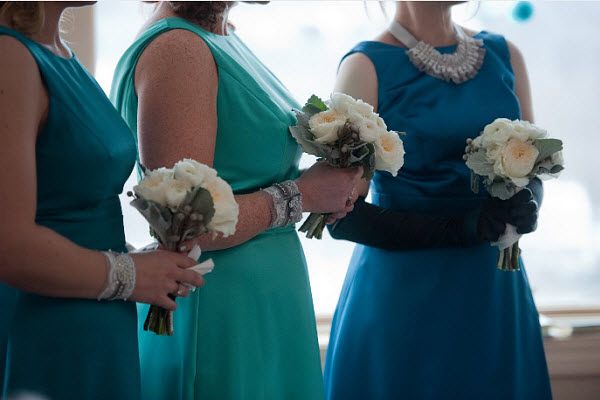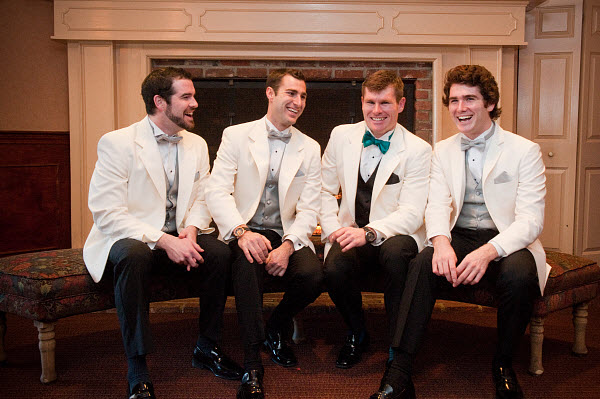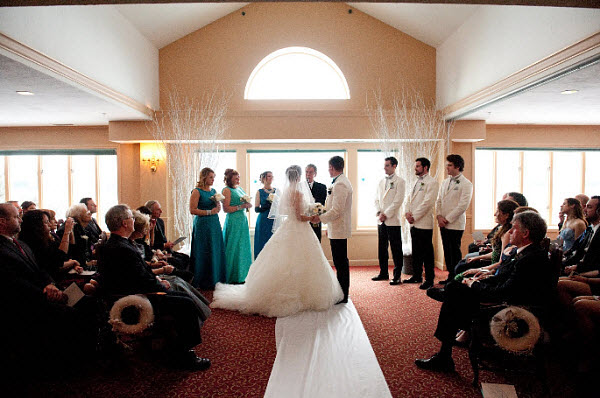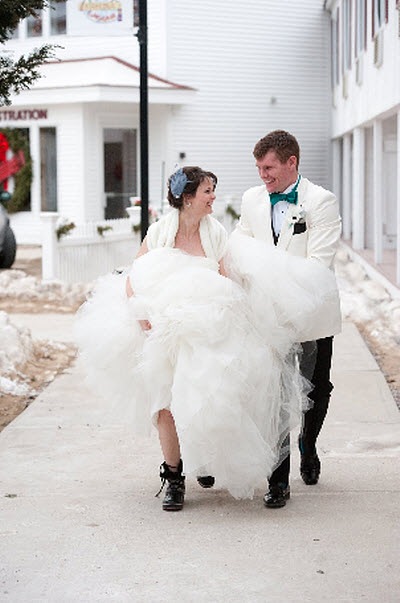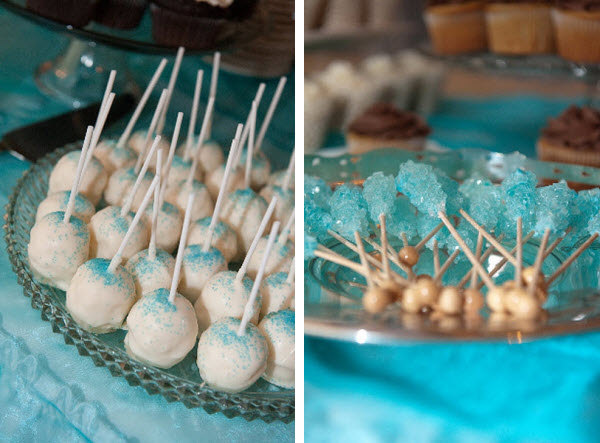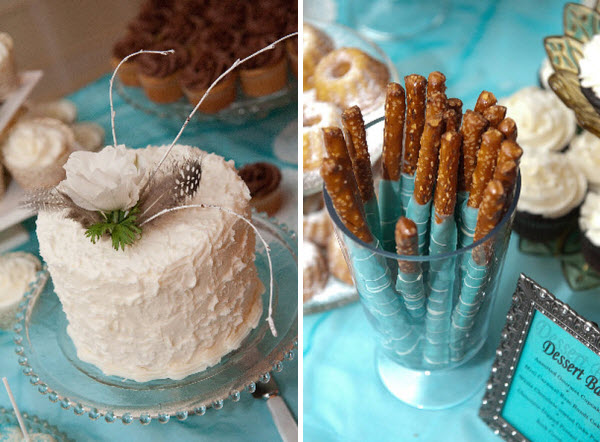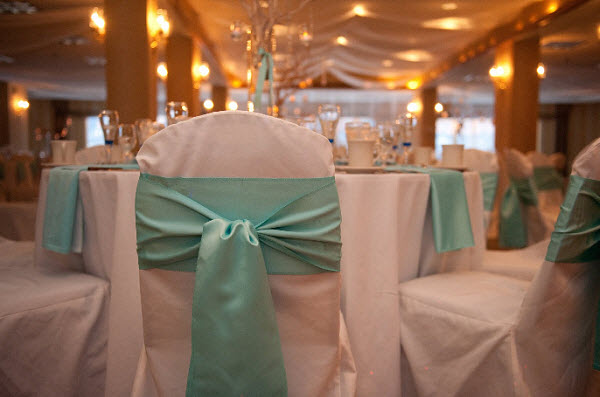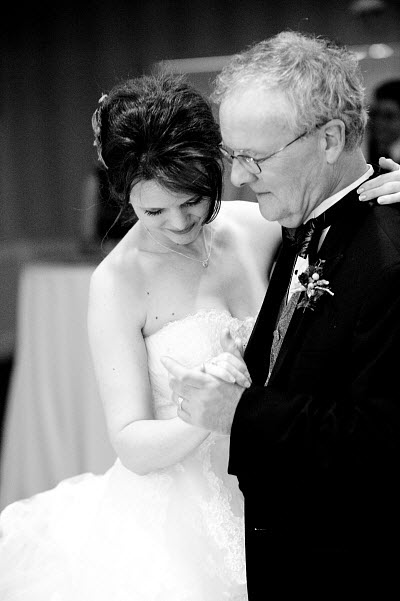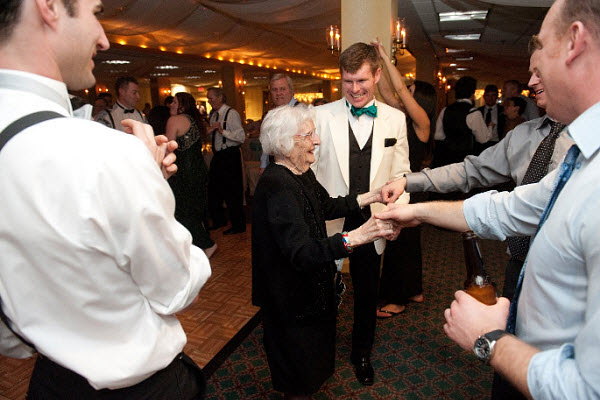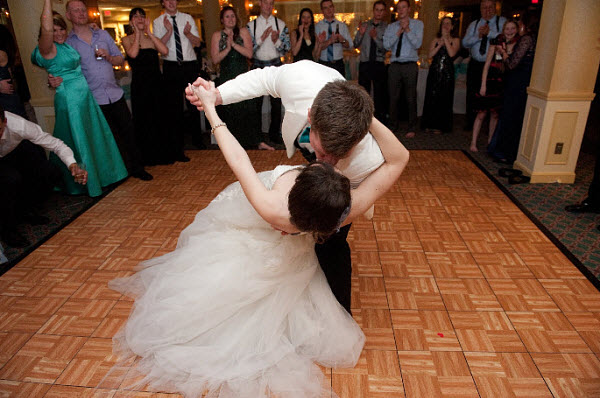 Some fun details about our day: I asked the banquet manager to pour a dash of blue Curacao into each flute for the champagne toast to tinge the drink to match our color scheme.My groom (Ryan) wanted to go with a Bond theme once he fell in love with a white dinner jacket. He gave his men gold plated playing cards and we designed "Agent Profiles" that we included as a kitschy insert to our ceremony programs. Once we were all formally announced into the ballroom, Adele's "Skyfall" played as an ode to the guys' theme.
My sister and Maid of Honor wore a custom-made necklace, and my two bridesmaids wore custom-made cuff bracelets that I had commissioned for each of them as their bridesmaids gifts. (Designer- Claudia Liera of Jewellery Box, Toronto.)
My dad's mother, aka gramma Gallagher, was the oldest guest in attendance at 96. She danced and ate the night away, and has always loved the company of attractive young men.
My sister Beth is the dance maestro at any party she attends. At our wedding, she led a floor full of eager guests through the Macarena without skipping a beat.
Advice for couples planning their wedding: I wish I had enlisted professional help. As much as I am a meticulous planner and was a slave to every single detail of our wedding weekend, a hired, day-of coordinator would have ensured that everything went off without a hitch. In fact, it did, but I was not confident that it would go that way at the 11th hour.
Had we allowed for it in our budget, and if I had to do it all over again, I would have hired a full-service planner to work with me every step of the way. So, on your wedding day, even if by nature you're a DIY goddess, the last thing you want to be concerned about it is how the draping is hung, how the tables are set, that the seating chart is laid out correctly, etc. The only thing that matters is the man waiting for you at the end of that aisle. And that's how it should be!
Bridesmaid Dress Pictured: Dessy Collection style 2853 in Pantone turquoise, Oasis, and Ocean Blue.
Photography: Unveiling Photography
Floral Design/ Reception Decor: Dutch Bloemen Winkel
Bridal gown boutique: Ferre Sposa, Toronto
DJ: MrJonathan
Makeup Artists, Hairstylists: Debony