An Eco Organic Somerset Wedding - Part 2
Yesterday we showcased Lucy and Gregor's idyllic wedding in heart of the Somerset countryside with photography by Mark Tattersall.
Today we're bringing you the rest of this gorgeous day. Lucy got her rustic wedding theme absolutely right and this is how she put it all together.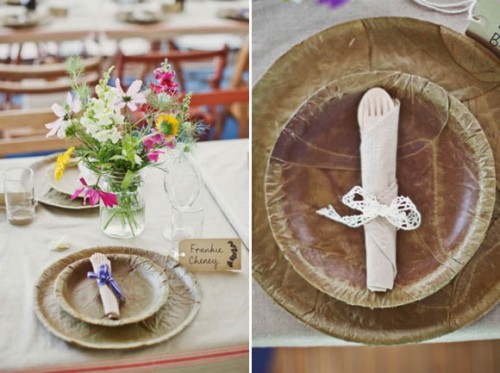 "I created all the invitations and place settings myself. For the invitations I made a lino cut of the barn and woodland setting which I printed onto manilla 100% recycled card brought from Eco Craft.
All the plates and cutlery were biodegradable, plates being made of leaves we bought from a Fair-Trade company online and the cutlery from sustainable birchwood which we wrapped in 100% recycled paper napkins and tied with vintage lace and blue trimming.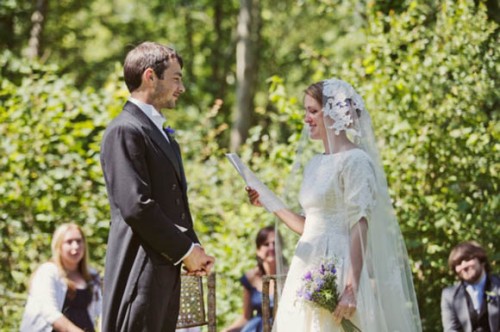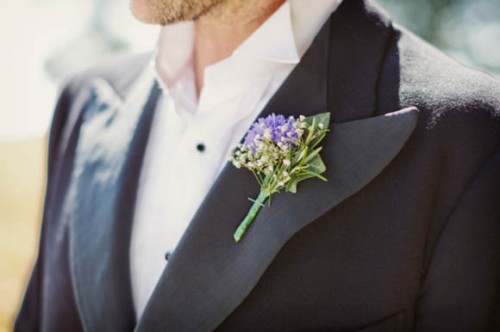 Gregor wore 1930's tails that fitted perfectly, bought from Make and Mend in Frome, Somerset. Where we also found a beautiful pair of Edwardian linen trousers which we had replicated in black wool to match the jacket. He wore these with a 1950's pink check shirt and braces which we found at Poot, also in Frome."
A Woodland Ceremony
"Aside from the picnic hampers, a strip of bunting and the odd chair or log the woodland ceremony needed no decoration as the trees and woodland fauna were magical in in themselves, but the Dutch barn (constantly used for logging and storing straw) needed a little attention. We created walls using white tarpaulin which sounds awful but actually worked brilliantly.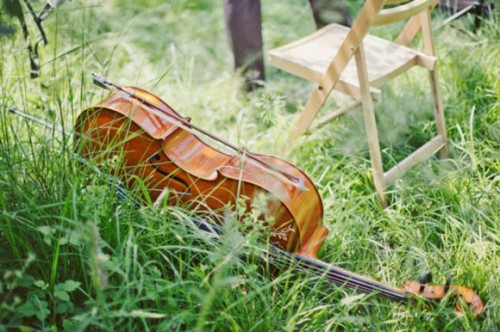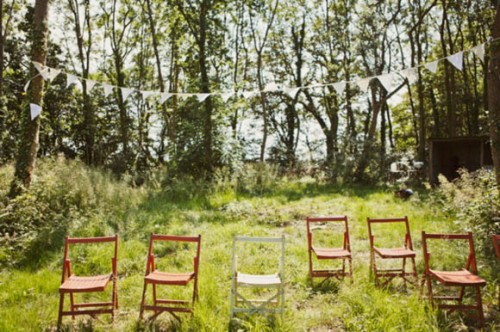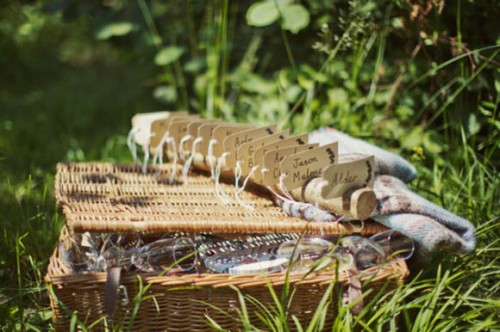 The stage was rigged up by our local builder. I made bunting from my late mum's collection of fabrics as I wanted her to be a part of our day, it was lovely knowing she was €˜wafting' in the breeze with fabrics she had cherished.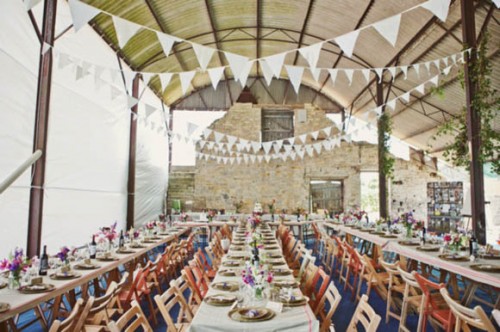 I borrowed/hired all the old fashioned wooden trestle tables and folding chairs from local churches, and bought 1930's mangle linen from Shepton Flea Market to use as table linen. On the seat of each child was a bag containing a little gift of toys and healthy snacks to keep them entertained during the speeches. Fair Trade gifts plus eco party supplies were bought from Little Cherry.

We made our wedding rings with Julia Thompson, who runs wedding ring making workshops in the heart of Somerset. A fabulous, meaningful day."