A Claret Fall Wedding Day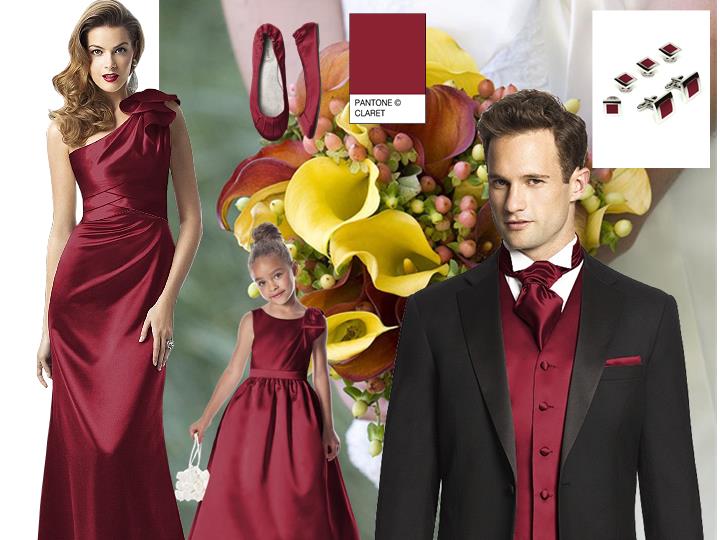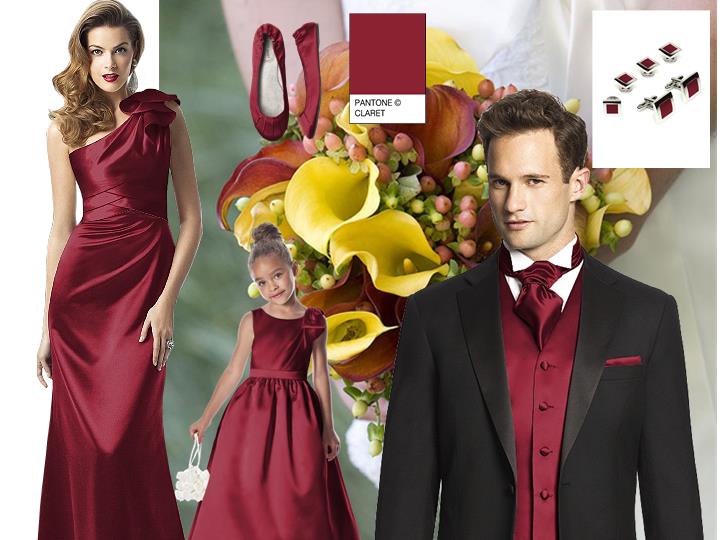 This weekend I saw two weddings have a color like Claret for their bridal parties and thought immediately how perfect is this for an October wedding?  It blends so well with the rich oranges, yellows and greens on the trees that have falling leaves.  You couldn't ask for a better time to use this color than right now and brides are certainly taking advantage of this time of year to use this color in their weddings.

You can perfectly accent these dresses for the girls by having them wear the Stackable Multi Bangle by Dessy.  It is both fashionable and perfect.