A Soft and Elegant Wedding Day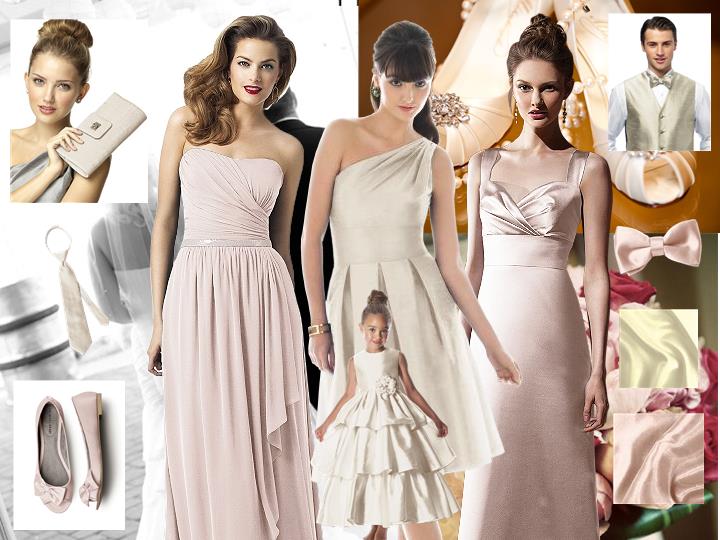 I though these colors together were just elegant and had such a softness for the bridesmaid dresses. For those brides thinking of their spring wedding day (I know winter isn't here yet!) these colors are perfect. They allow you pop in some bold colors if you want to or keep it whimsical and soft just like you see here.
I also think the Beaded Matte Satin Bridal Clutch by Dessy is another perfect accessory to go with these colors.