Celebrate with Metallics at Your Wedding!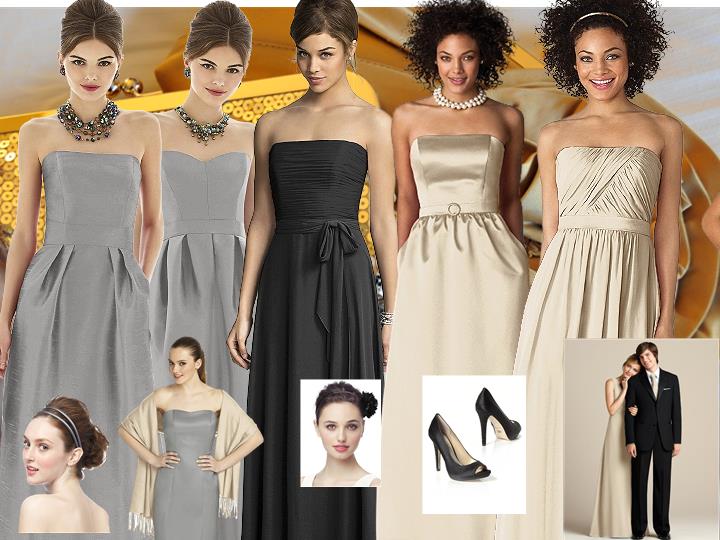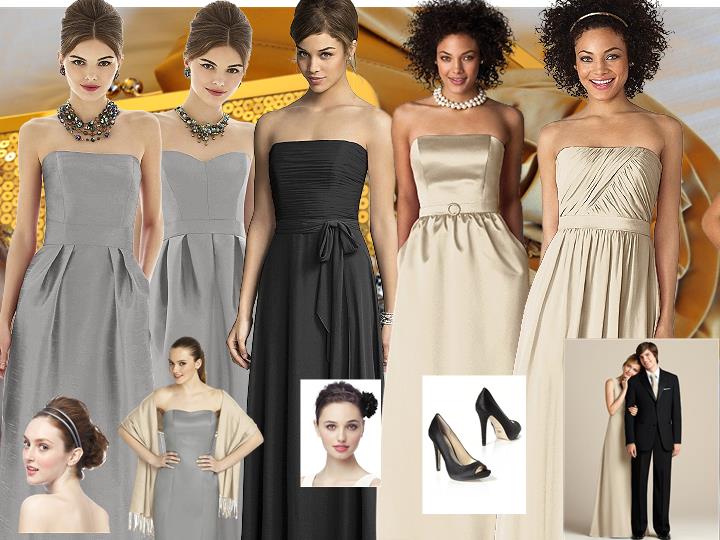 Bring on the metallic hues with a splash of black to finish it off for your wedding party attire!  Pantone Chincilla, Black and Palomino are all colors that call for a celebration!

These three colors pair very well together and each color would go well with a pair of black heels accenting the dresses perfectly.

Are you looking for dresses in a jiffy?  Check out Dessy's In-Stock Bridesmaids and Wedding Dresses that ship immediately!