A Summer Beach Wedding with Pantone Fresh and Clementine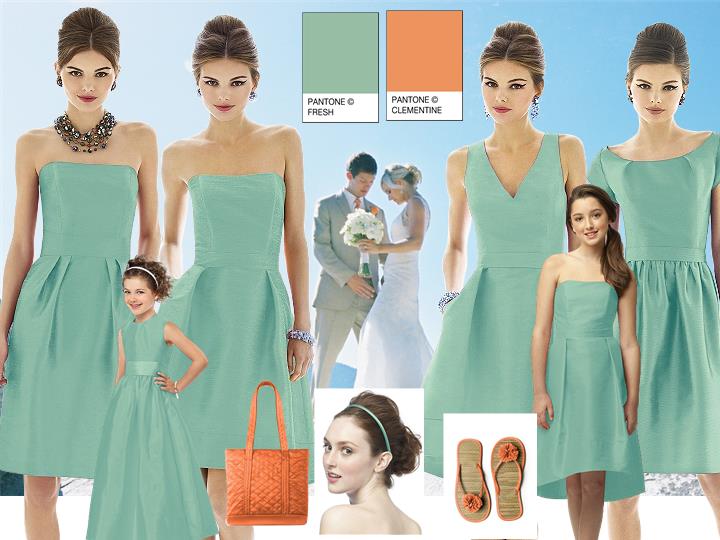 We couldn't help but dream of warm summer beach wedding especially when in parts of the country the temperatures are far from beach weather.
The Pantone Fresh and Clementine colors are an excellent pair for your beach wedding. The wind in your hair and waves crashing against the shore is just the setting for a beach wedding.

If you're looking for a great accessory for your bridesmaids, look no further than this pretty Pearl Bracelet.