Fifty shades of grey bridesmaids dresses
Well, the new Fifty Shades of Grey book may not have all the critics swooning in the aisles, but no one would slate these amazing grey bridesmaids dresses from Dessy.com
I saw this bouquet (above and below) of white peonies and pink tulips, interspersed with the softest, almost blue-grey foliage the other day and was wowed by that delicate, exquisite color combination. And clearly I'm not the only one, as I noticed when I perused the Dessy Real Wedding Pinterest boards; there were all manner of stunning grey bridesmaids dresses ranging from the palest Dove to a more robust Charcoal. And of course, the grey marries so well with the Groom and Groomsmen's suits too - perfection!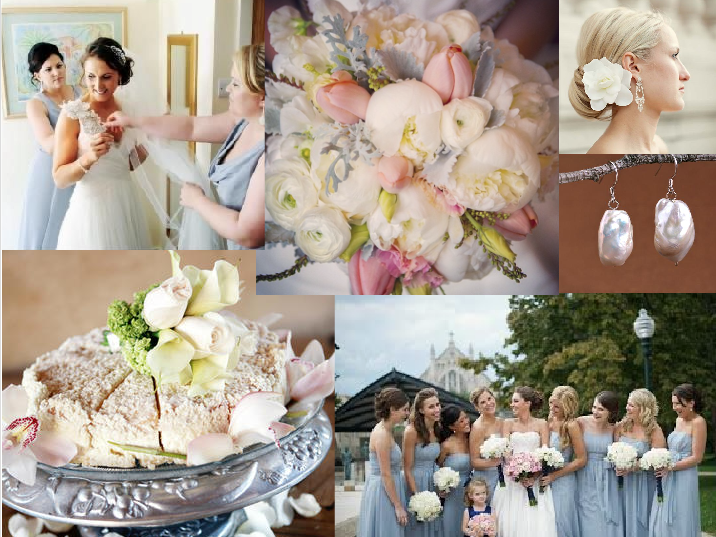 I just love the colors in these Keshi earrings too, from RIPEARLS.
So I've collated a selection of images below for your perusal. No cable ties included.
Bride Morgan, below, interwove the gray from her groom's suit into her bouquet with a variety of pinks and cream, colors she then echoed in her choice of bridesmaids dresses immediately below.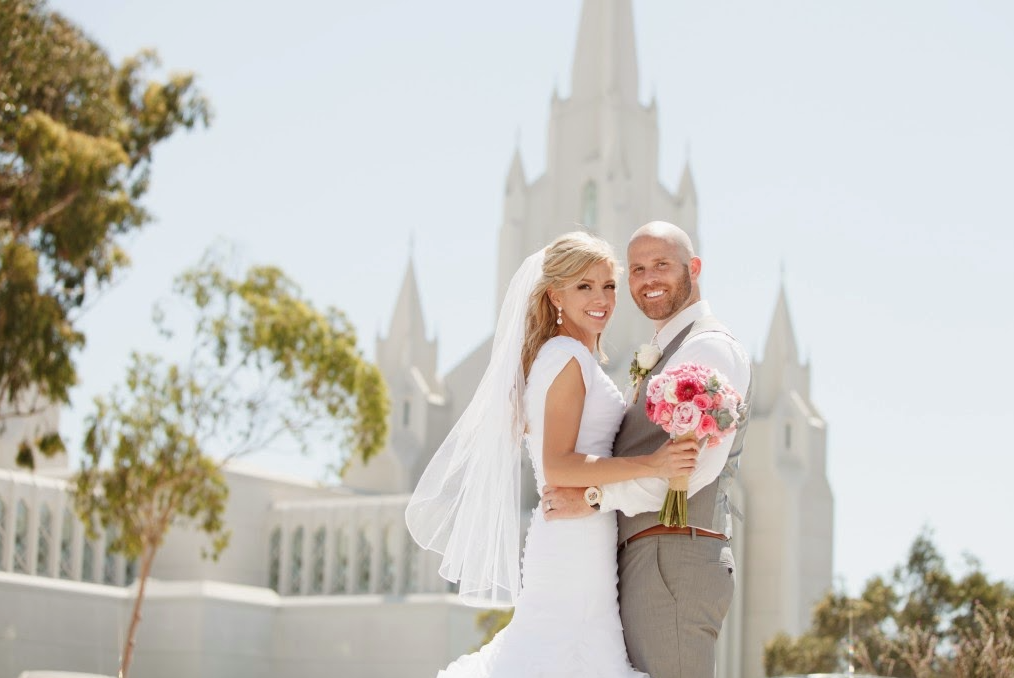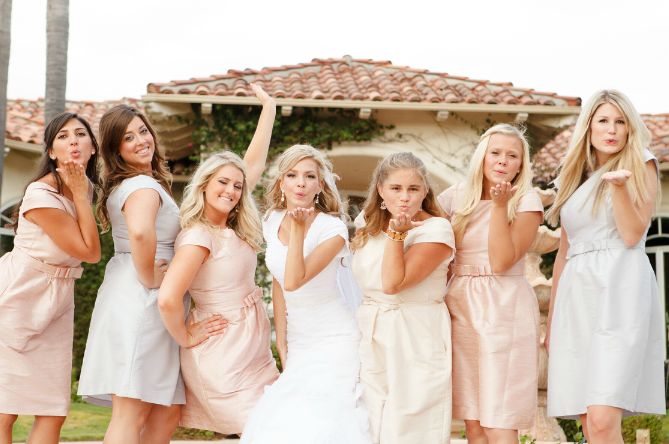 Morgan's bridesmaids wore Alfred Sung D568 in Pearl Pink, Dove and Champagne.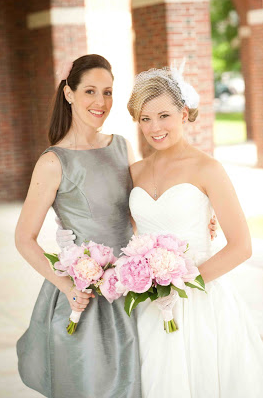 Bride Emily (left) was inspired by her great grandmother's homemade lace gloves, which she wore to her wedding in memory of her namesake. Her bridesmaids dresses were vintage-style Alfred Sung's Style D448 in Quarry subbed silk - gorgeous.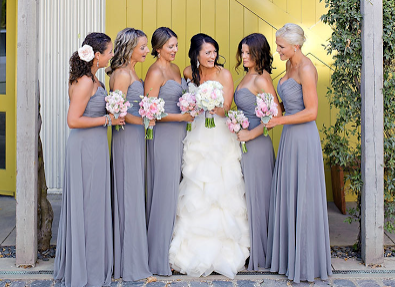 Bride Jessica chose After Six Style 6639 in Charcoal Gray for her bridesmaids.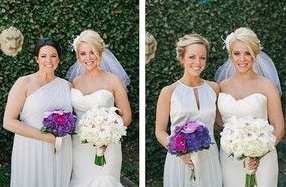 After Six Bridesmaid Styles 6651 and 6705.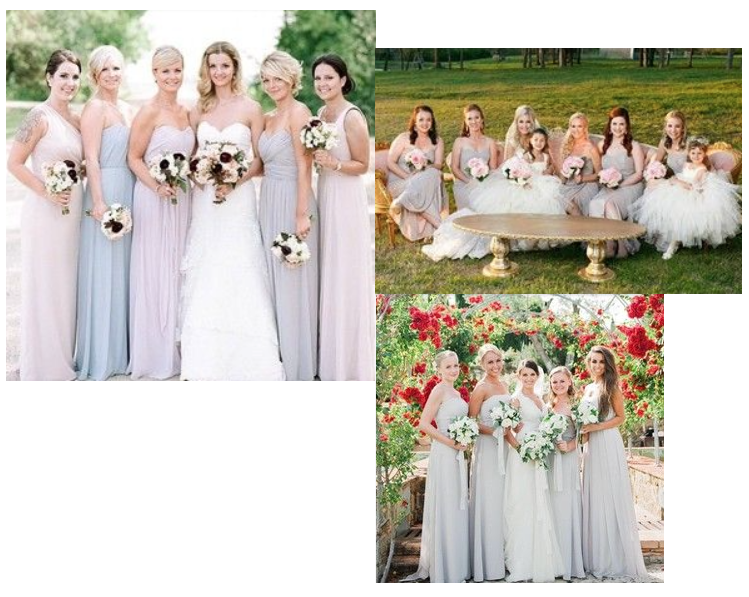 A beautiful selection of elegant pastel and gray bridesmaids dresses from Dessy.com.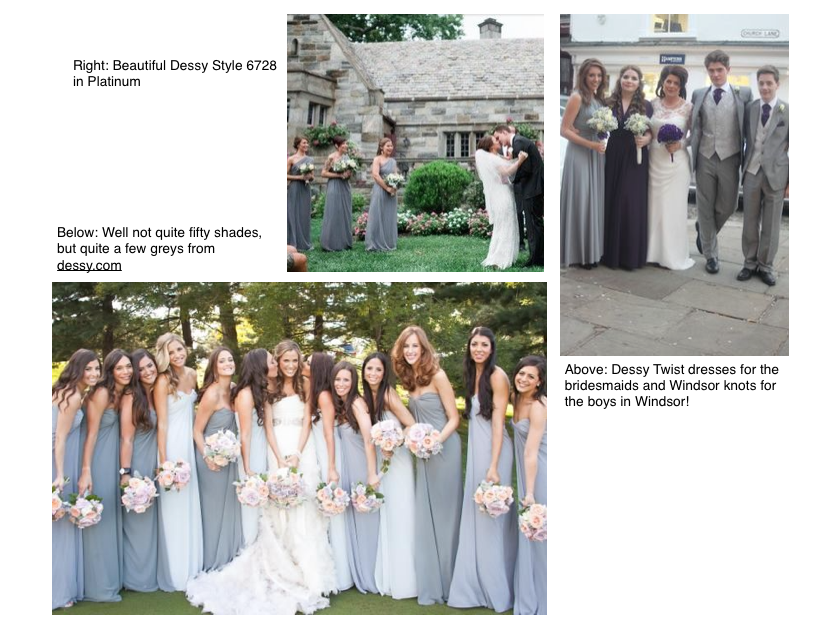 Which ever shade of gray lights your candle, I'm sure you'll find it at Dessy.com. Happy hunting!
With thanks to all of the Dessy Real Wedding brides who've posted on Pinterest and to shopJoielle.com for further images.