Inspired by the Yorkshire moors - heather bridesmaid dresses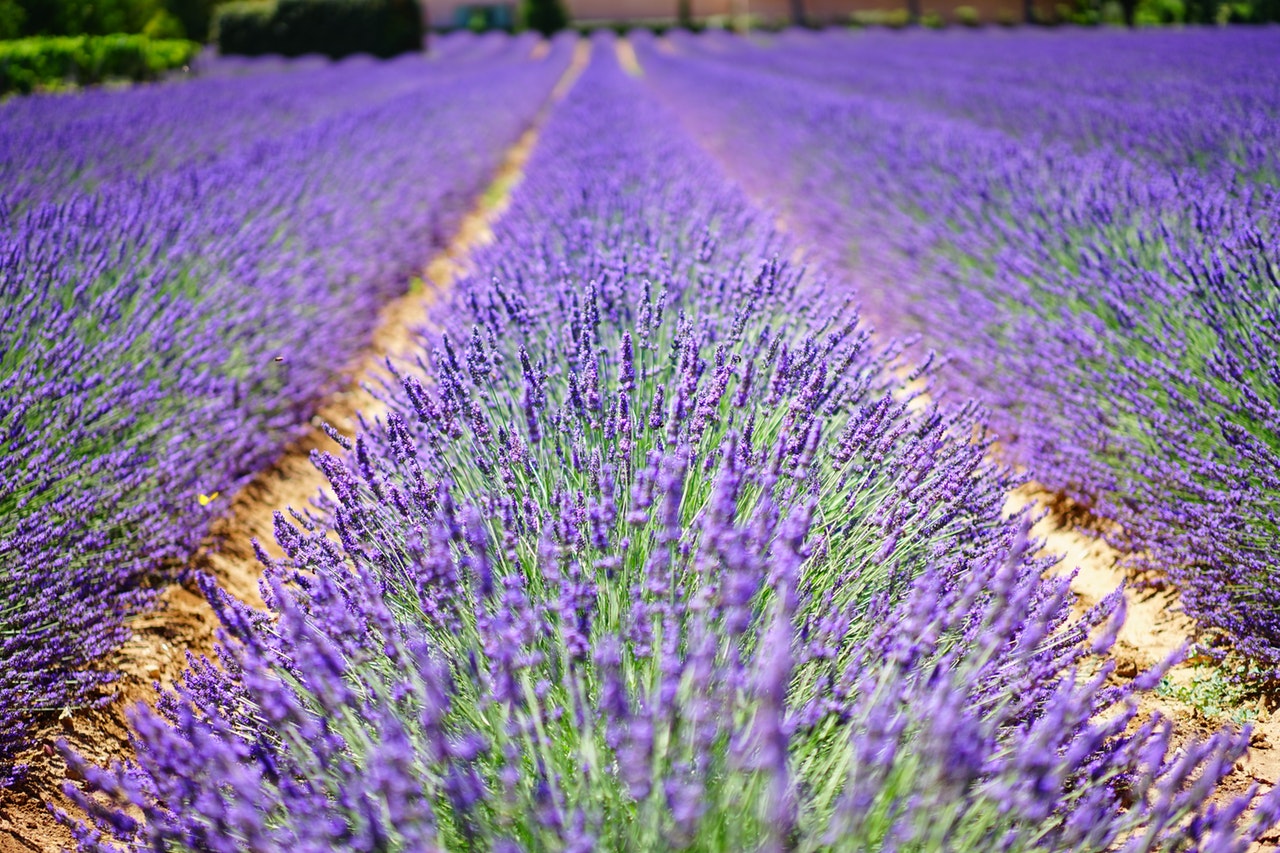 As I drove from Scotland to London the other day the Yorkshire moors were covered in the muted hues of purple, grey and soft green which were just a joy to behold, the wild expanse oozing the passion of a Bronte story. Small wonder then that award-winning Romantic Novelist Melinda Hammond lives on the edge of the Pennines in an old farmhouse, often getting her inspiration for her Georgian and Regency romantic tales from the open moorland. And you can see why from this stunning photograph that Melinda took on one such walk.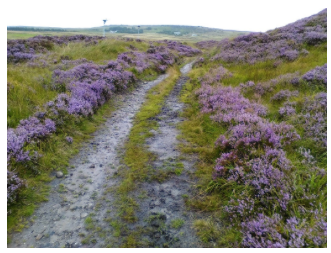 And whilst the view helps inspire Melinda with her romances, the colours that Nature has thrown together to such a gorgeous effect got me thinking about the using the earthy purples and greens for a wedding palette.
So first I pondered the various shades of purple, grey and brown for heather bridesmaid dresses and this is what I came up with...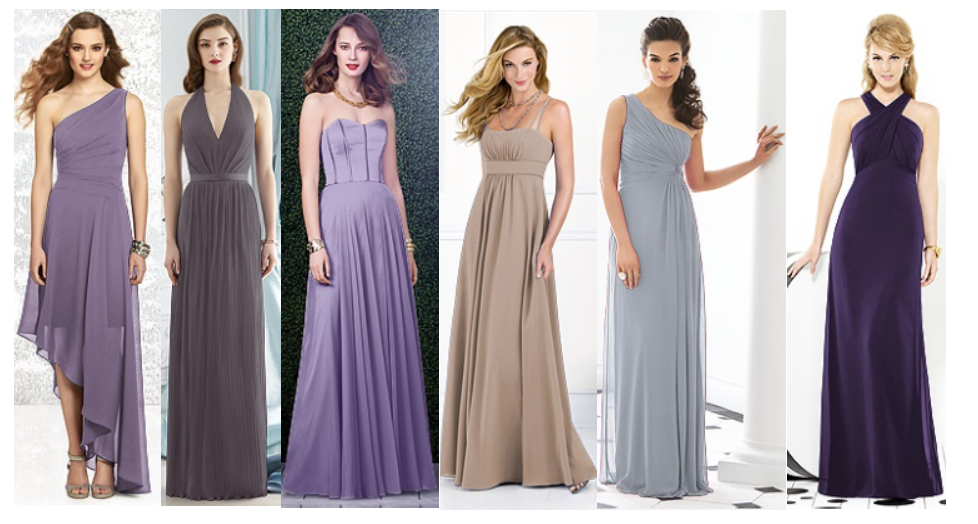 From the left we have Social Bridesmaid 8130 in Lavender; Dessy Collection 2941 in the appropriately named Stormy; Dessy Collection 2922 in the equally apt colour of Passion; Dessy Collection 6525 in Topaz; Dessy Collection 6651 in Platinum; and Dessy Collection 6716 in Concord.
And then I thought about mixing in some of those muted greens and I think I actually prefer it.

From the left there is Dessy Collection 6731 in Icelandic; Dessy Collection 6726 in the fabulously-named colour Smashing; Dessy Collection 6556 in Kiwi; Dessy Collection 2887 in Suede Rose; Dessy Collection 2844 in Celadon; Jenny Yoo JY501 in Pantone Ultra Violet; and lastly Dessy Collection 6611 in Moss.

I decided that all of the heather bridesmaid dresses would have to be long and floaty, as is befitting a wedding with the haunting memory of Wuthering Heights as its inspiration! And given the current trend for Tweed, how about dressing the groom and his ushers in heather-inspired sports jackets made from such beautiful tweed as this from TheMillShopOnline.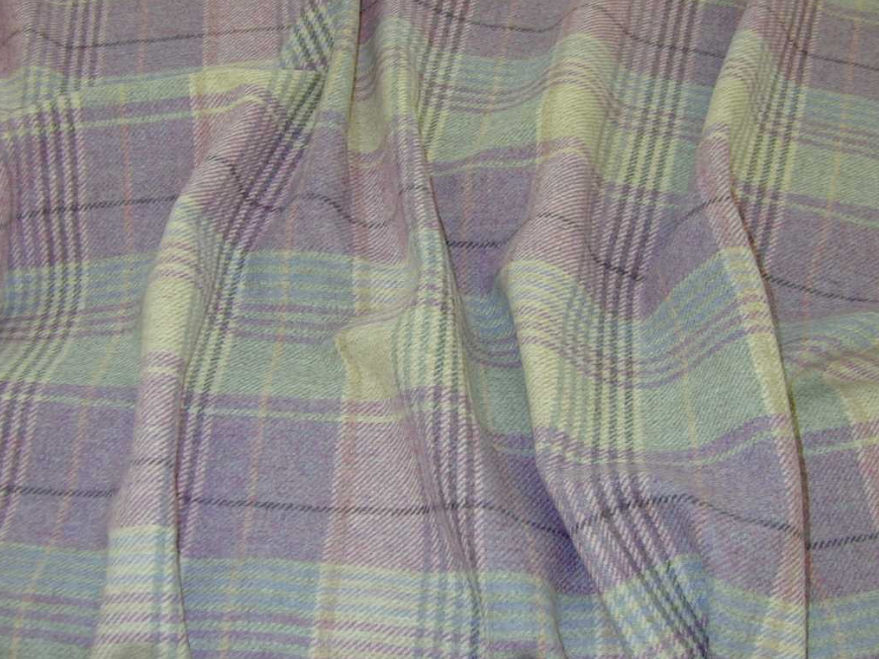 That really would be something to sing about!