Subtle two toned bridesmaid dresses
Although autumn and winter can be dramatic seasons, they can also be very reflective months and once the brash late summer flowers have given way to fiery fall colours which in turn have also faded, there is a richness of understated beauty out there which should be reflected in a November to February wedding. And there can be no better way to do this than by employing the gentle elegance of subtle two toned bridesmaid dresses in soft hues. Today I have focussed on Lela Rose's LR223 from Dessy which, with its ten bodice colours and its 40 skirt options, can provide the perfect colour combo for each bridesmaid whilst still ensuring a beautifully cohesive vision.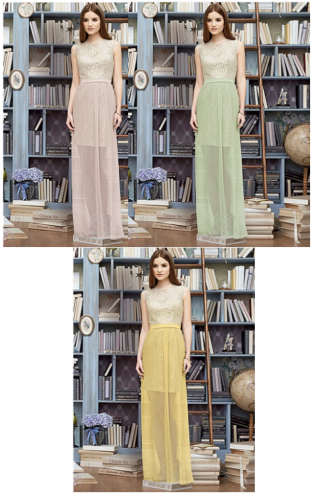 The particularly clever point of this design is that the sleeveless rococo lace dress is itself quite a funky, after-party length, but it comes with a full length, crinkle chiffon shirred overskirt perfect for a wedding ceremony; two dresses for the price of one, no less! The lace catches the light delicately, much as the frost shimmers in the wintry moonlight, making it all the more appropriate for this time of year, whilst the sheer chiffon lends the gowns an almost ethereal charm of diaphanous femininity. I would definitely recommend this style to any girl who sometimes feels slightly awkward about her size; one cannot fail to feel dainty and floaty in this dress. And the colour options are divine!

Personally, I would choose the rococo lace dress colour to be the same for each girl, but each skirt would be unique. So in the image above, all three dresses are in Palomino, but the skirts are (clockwise from top left) blush, limeade and buttercup.

Below, the dresses are all in platinum with the skirts (again clockwise from top left) in regalia, larkspur and stormy; reminiscent of stormy winter sky - I feel you should have a snowy-white wedding if you chose these three colours for your bridesmaids!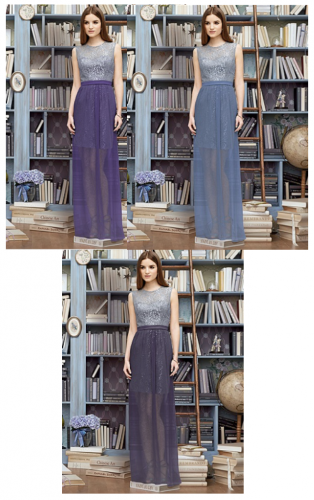 You get quite a different look altogether when the dress is in Suede Rose - I love the richness of these pinks and purples with Radiant Orchid top left, Tutti Frutti top right and Wild Berry bottom centre.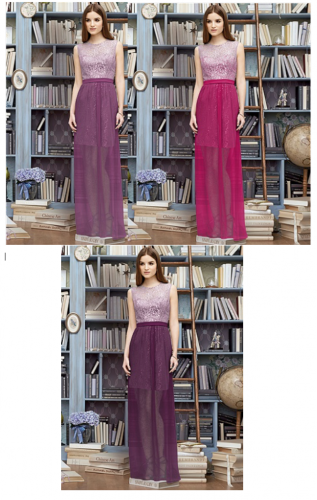 And lastly, two toned dresses in Midnight lace which would be perfect for a wedding late in the day, when the sun is going down and the venue is lit by candles. The reception would be in an old hotel with roaring log fires, the food would be a rich beef stew served with heavenly claret, the flowers would incorporate deep blue ivy and viburnum berries and the deepest of crimson roses - glorious!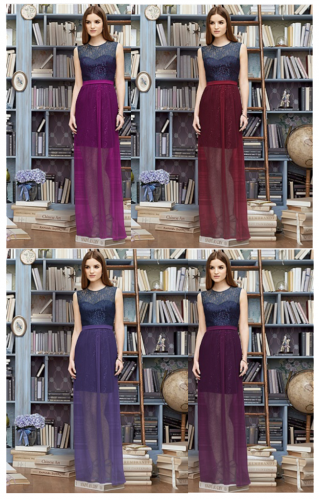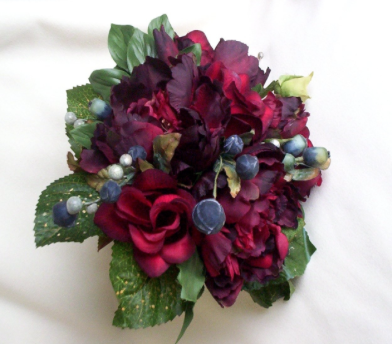 What colour combo would you choose for a winter wedding?