So we looked at getting yourself a pashmina wrap for your wedding in time for when the Big Freeze hits the UK, but what about the footwear? Well, needless to say there is a fabulous selection of winter wedding boots out there so here are just a few worth pondering. Because there's no doubt about it, if you're feet are wet and cold, it's a lot more difficult to enjoy the best day of your life!
First up has got to be the Just Married Ugg Boots - they are sassy, fun and boy will they keep your feet warm no matter what the weather brings!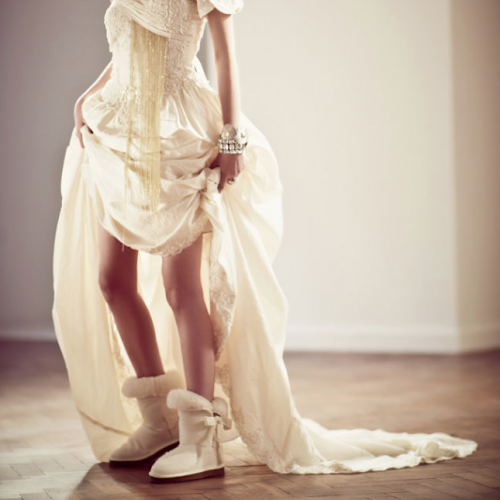 The next three are all from bridalshoesuk.co.uk which has a great selection of shoes as well as these fab boots. From the top we have Clara wedding boots which are currently on sale at a bargain price of £40 (better hurry for these before they sell out!). These fabulously sexy, knee-high boots are made from a brilliant white satin, with a winkle-picker toe and nineteen pairs of eyelets laced with a narrow satin ribbon - divine!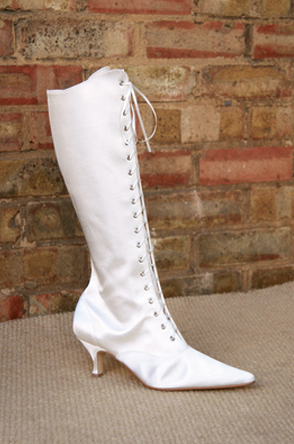 If your dress is in ivory, have a think about these stunning ankle boot shoes from Diane Hassall's Signature Collection. The shoe has a good height of 8 cm and a definite vintage feel to it. The pretty lace covers the entire silk satin upper and the ribbon is a delicate organza - a very romantic look all round.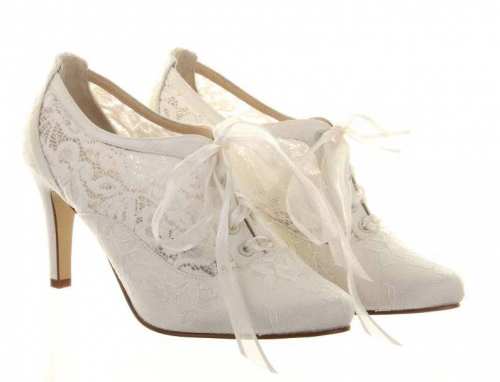 Finally from bridalshoesuk.co.uk is another vintage-style shoe but this time in white leather with lace, so perfect for the winter weather. As romantic as the Diane Hassall one above, this 'Miranda' style from Lindsay May has lace decorated with leaves and flowers meeting the scalloped white leather - an exceptionally pretty and feminine winter shoe.