Newport Beach and a sunny California wedding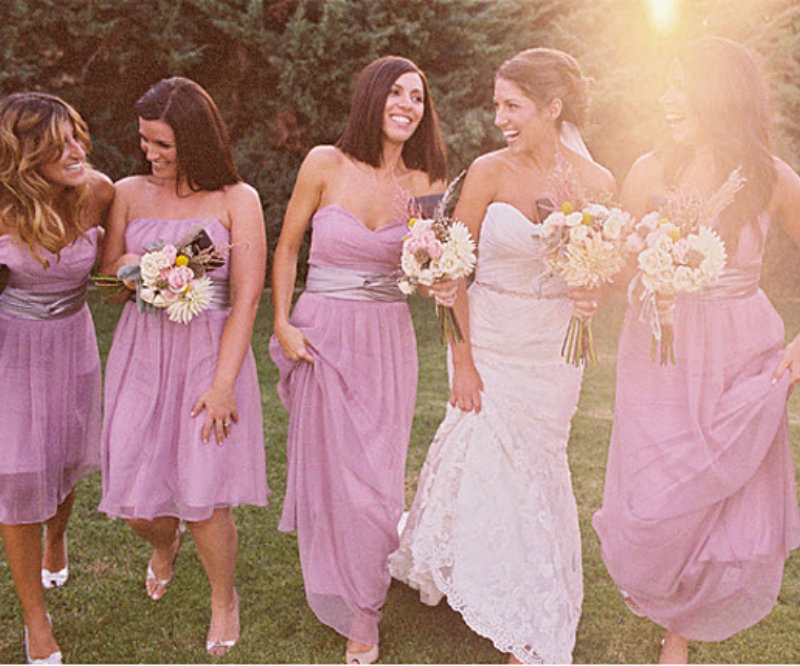 It's sun and fun all the way at this Newport Beach wedding day.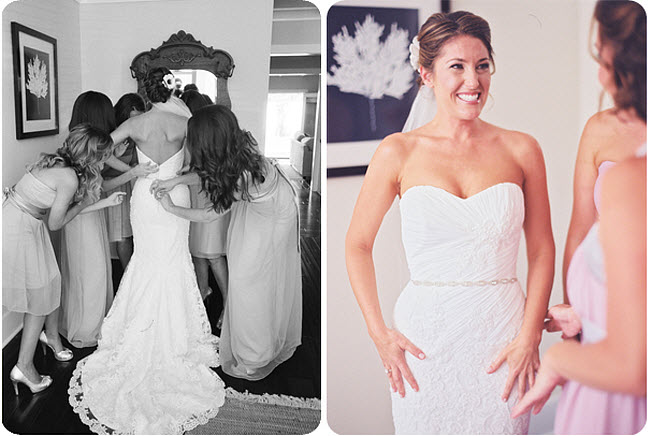 Check the bridesmaid dresses
These bridesmaids look sooo happy in their frocks. And you know what? Maybe, just maybe, it's because they're wearing mis-matched bridesmaid dresses.
Well - not exactly mis-matched - the color follows a theme. It's just that this bride has obviously allowed each of her maids the opportunity to choose a style that suits their own individual figure.
So it's a halter-neck bridesmaid dress style for one. Strapless for another. And different dress lengths all the way. (You can find similar pink Bridesmaid dresses here at Dessy.)
The result? Happy, smiling images with girls that feel confident they're looking their very best.
Anyway, where were we? Oh yes, Newport Beach. This is a largely DIY wedding with some great touches for you to think about using on your own big day. Nothing over fussy or that took too much time. So see what would work for you ...
Check out these details on the photographs
Bridesmaid bouquets tied with lace and used as decoration at the ceremony in simple Mason jars
Simple dahlias, rosebuds and grasses in said bridesmaid bouquets. It doesn't have to be fussy you know
A DIY French fries bar, complete with mayo, ketchup, mustard. What's not to like?
Mason jars hung in the tree branches, complete with candles for lighting up the evening later
Light grey suit for the groom that worked perfectly with the pink theming
A old-fashioned burger van for hungry guests
Luggage tag guest book
The sunlight flowing through the images
Mis-matched shoes for the bridesmaids. They all got the look right but didn't have to wear anything a) uncomfortable b) that didn't suit them c) could choose their own heel heights
This is one bride that's really thought about her maids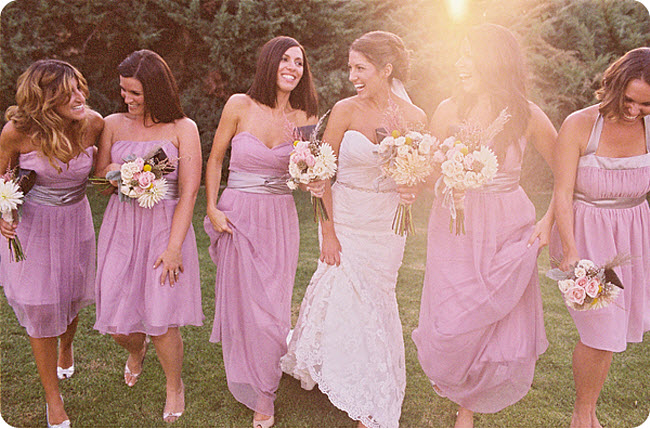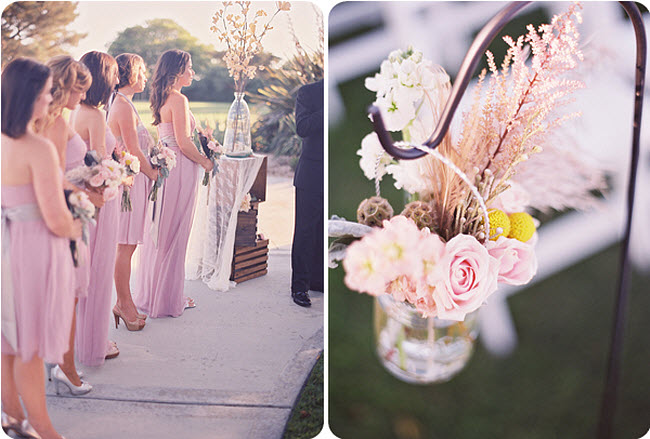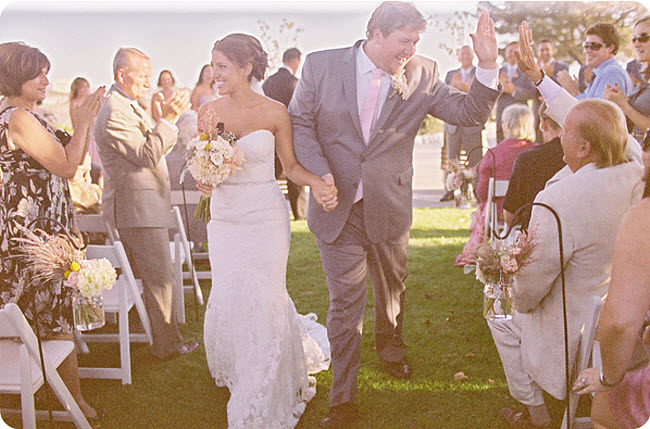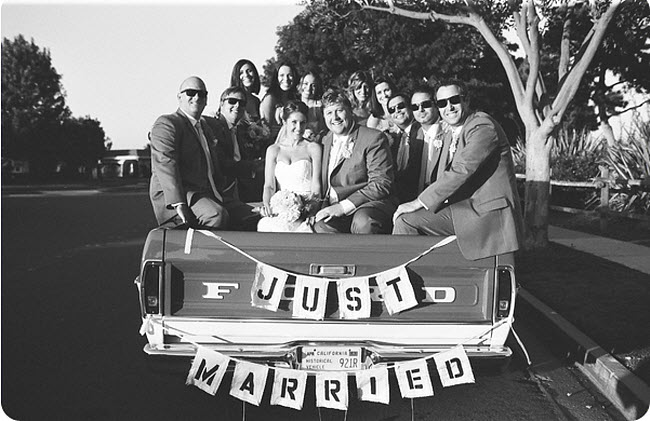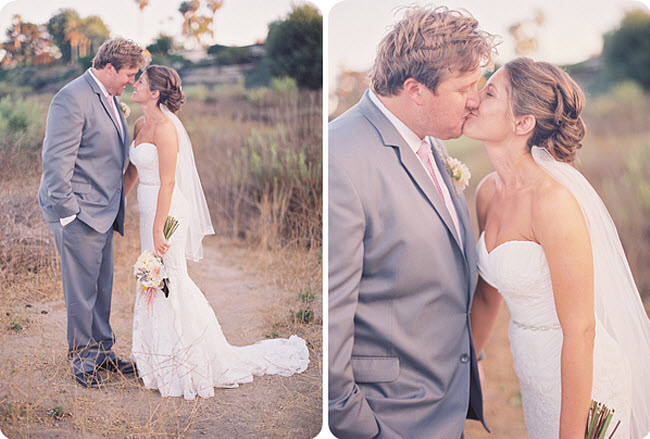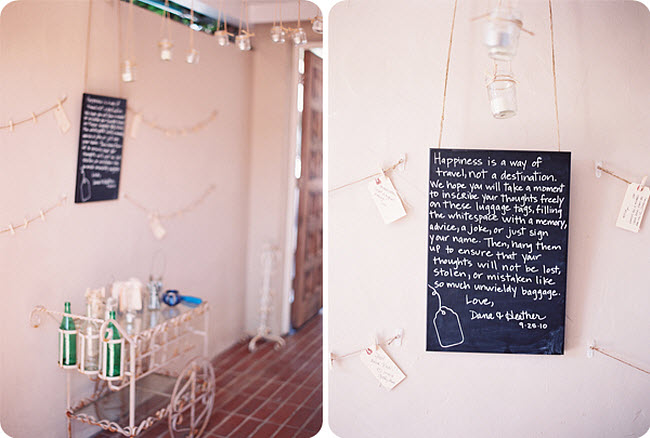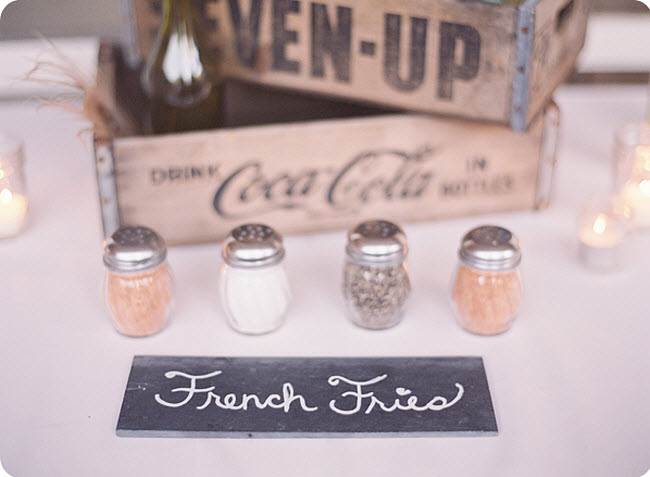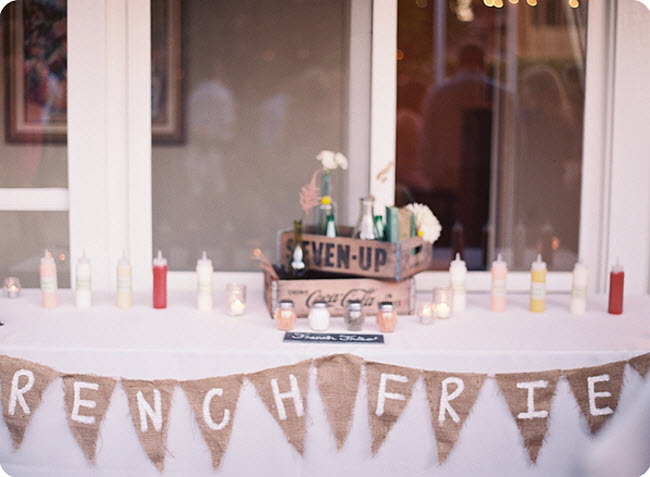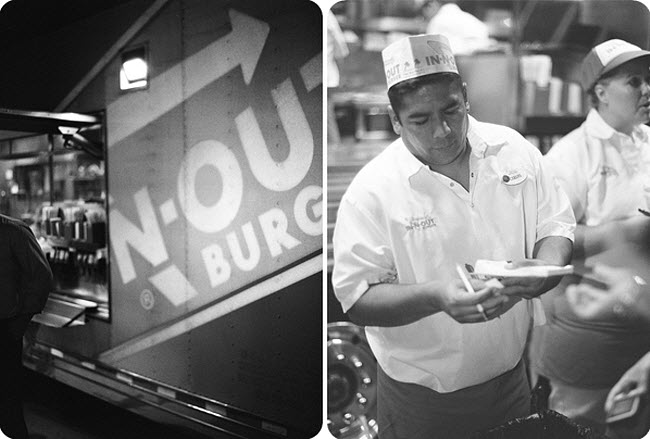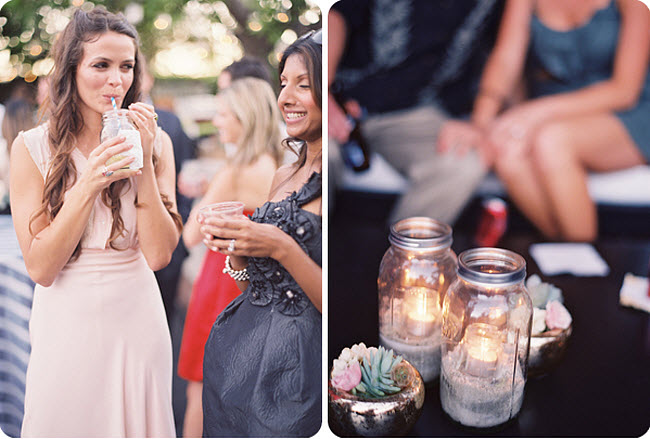 Images by Jill Thomas Photography