8 Tips on How to Pick Your Bridesmaids - And Keep Everyone Happy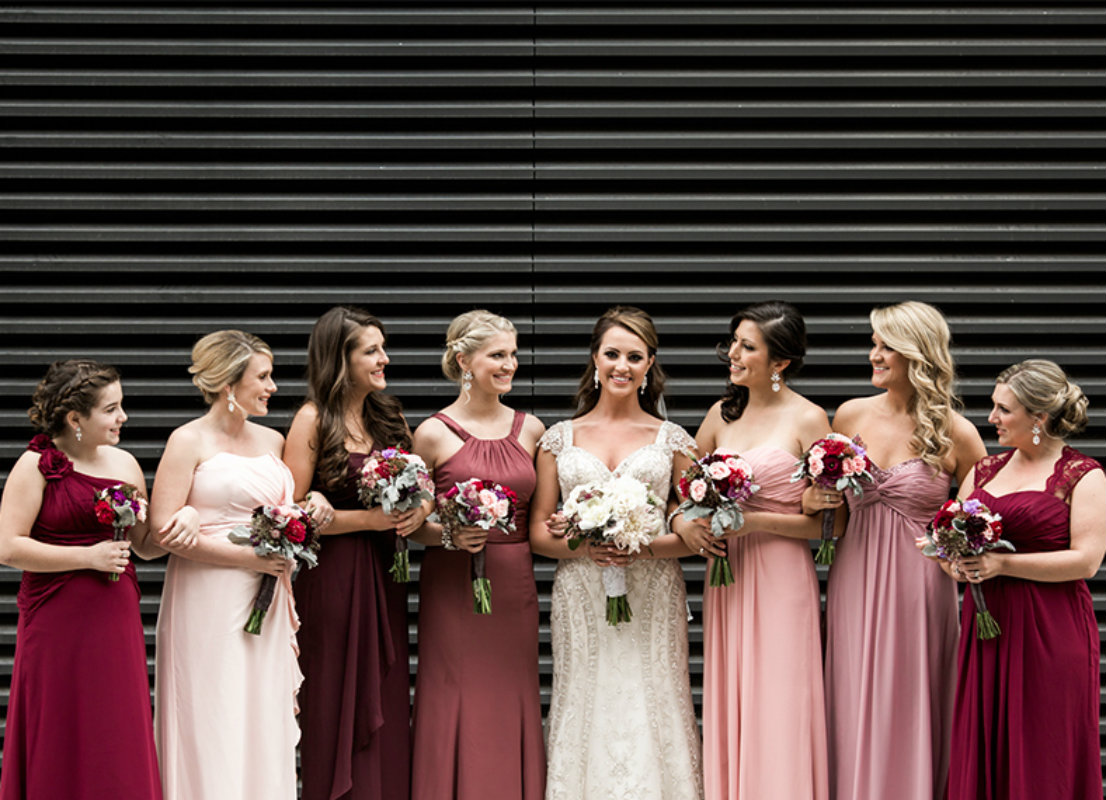 Choosing your bridesmaids? You'll want to gather the group of friends who are nearest and dearest to your heart. Your bride tribe needs to be first-rate because your bridesmaids will not only celebrate by your side on your big day, they will also be part of your wedding planning process. And a calm, cool, and collected planning process will ensure that these women will have your back long after you say "I do"!
Following these 8 key tips will not only keep your bridesmaids smiling, but keep you completely sane the whole way through.
1. Choose your bridesmaids thoughtfully
There are a few essential things you will want to consider when you pick a bridesmaid. You'll want to make sure each one is up to the task. While making your list, take note of: your relationship, their personality, reliability, and how time and budget responsibilities will affect each of them.
While you may want to pick your closest friend to be your maid of honor, it may not always be the best idea. Your maid of honor needs to be efficient, cool under pressure and organized. If your best friend is disorganized and easily stressed, then you'd best ask somebody else. (And your BFF might even be relieved!)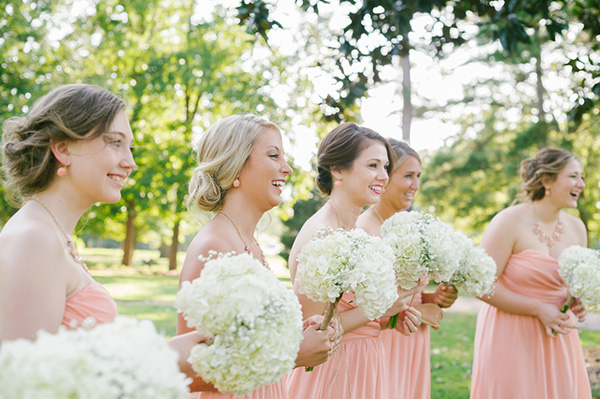 2. Ask them in a special way
Right from the beginning it's important to make your bridal party feel like VIP guests. Once your man pops the question to you, it's time to get crafty with popping the question to your right-hand ladies. The best way to make them feel recognized is to find a creative way to ask "Will you be my bridesmaid?". This really isn't the time to text or email your besties. Instead ask them in person, write a handwritten card or send each of them a little handmade gift that ties to your overall wedding theme. It's an important occasion, you need to give it the drama it deserves!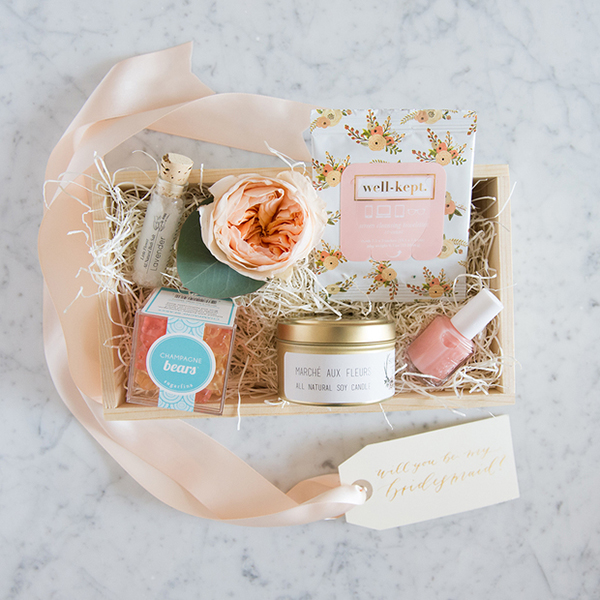 3. Make sure everyone is well acquainted
It's fairly uncommon for everyone in your bridal party to know each other like you know each of them. Take the necessary time to get the group together and have some girl time to get everyone well acquainted. Once everyone gets comfortable, you will feel as if you have one tight-knit team that communicates effectively as opposed to a disjointed bunch. You never know, the run-up to your wedding day might spark off some new, long-lasting friendships!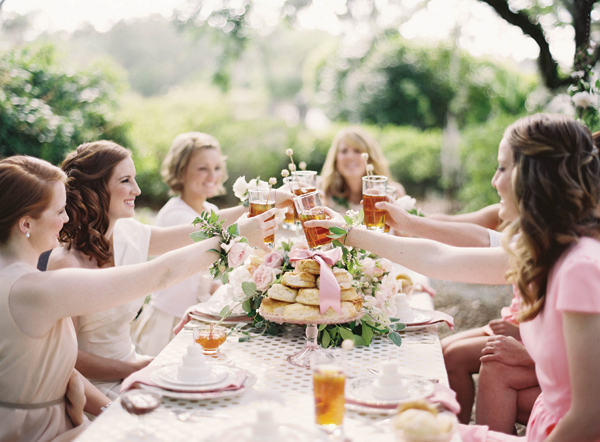 4. Ask them what they want to wear
A common bride's blunder is not asking her bridesmaids what they would like to wear. It's wise to get everyone's input so you can decide what will best suit your vision while making your bridesmaids feel content and confident. Be open-minded. Instead of having everyone match perfectly, choose one color and let your squad pick bridesmaid dresses that fit their specific body type. A girl who's self-conscious about her legs won't want to wear a short bridesmaid dress, and a girl who is voluptuous might not feel at ease wearing a strapless gown. Talk to them about what they feel comfortable in, and you'll be sure to have confident women by your side in your wedding photos.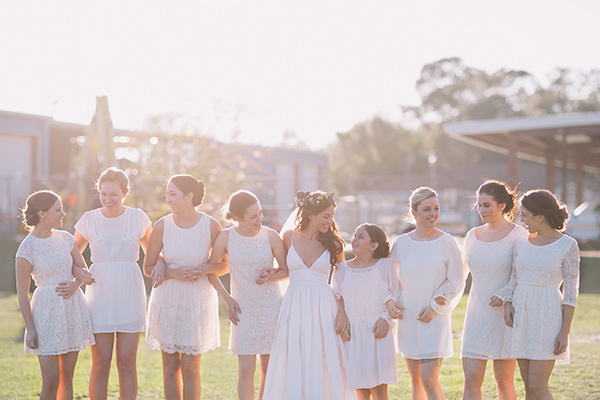 5. Let them know what you expect
Some women are bridesmaids many times in their lives, and some just once. Don't assume that everyone automatically knows the duties of bridesmaids. Be up front with your ladies about when and where you will need their help throughout the many steps of planning your wedding. It's a good idea to learn to delegate and give each bridesmaid a separate task that plays to their skills and strengths. Keep communicating - your girls won't be mind-readers and they need to know what you want and what you're after.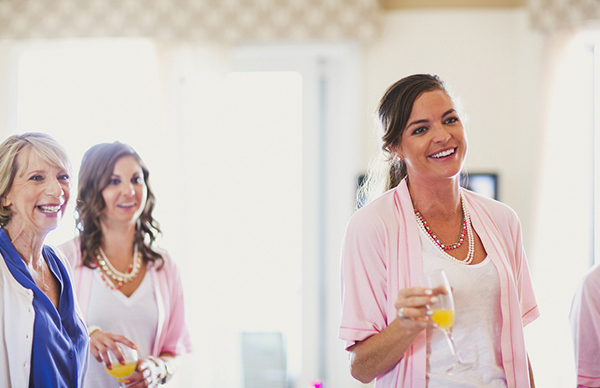 6. Delegate certain tasks to the maid of honor
Your maid of honor should be the first in line to assist you with everything you need. Let her take on tasks that you feel she would be good at. If she's super-friendly, then let her be the key contact to communicate with the rest of the group. If she's the creative type, then let her handle packaging all of the favors. While the urge to resist handing over some of the reins will be there, you will feel an immediate relief when you don't have as much on your plate.
7. Realize the world exists outside of your wedding
It's an honor to be a part of your special day, but that doesn't mean a bridesmaid's whole world needs to be turned upside down. When planning things like dress fittings or catering appointments, acknowledge that your maids have their own responsibilities that they have to tend to as well. If she's a friend you can trust, then she'll make every effort to be there for those important decisions. Don't turn into that dreaded thing, a bridezilla!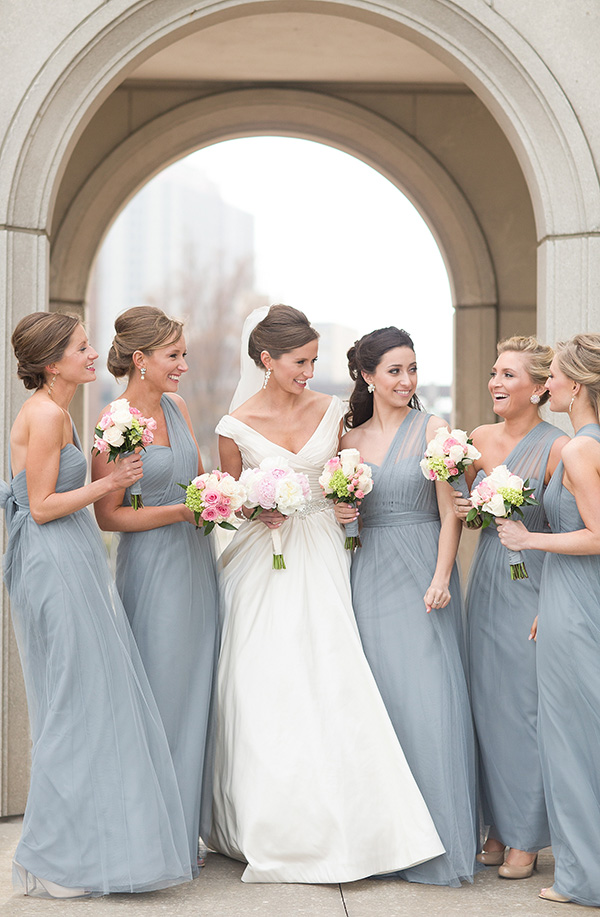 8. Avoid having arguments
It's almost inevitable that you'll hit at least a few rough points over the course of your engagement. However, the good news is that your bridesmaids already know there might be a few meltdowns, so they are well prepared. Don't worry if there are a few moments when your stress levels sky rocket, it's all part of the process. However, try to keep yourself in check. Is a battle with your bridesmaids really worth the fight? Try and talk things through beforehand, so that they don't become cause for a row.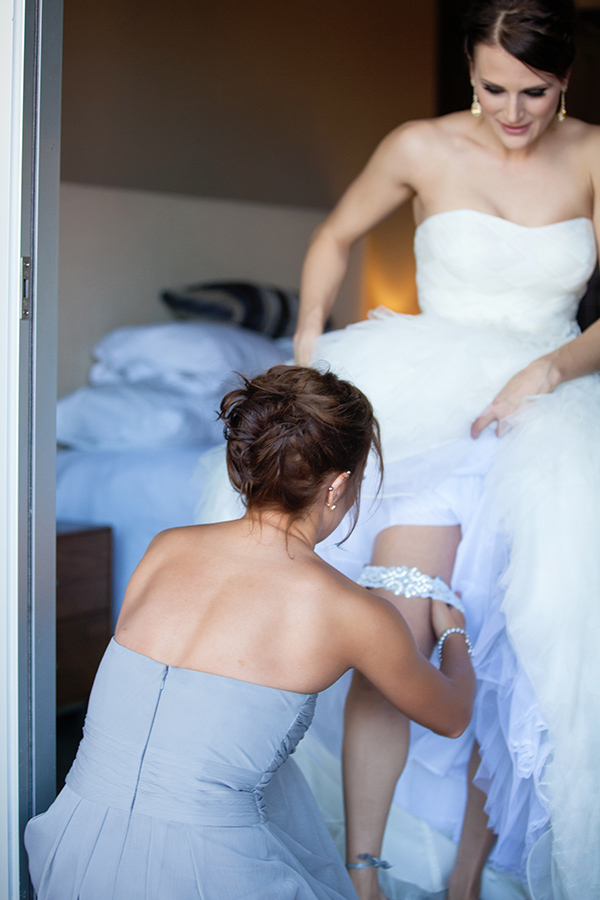 Don't forget to say and show how grateful you are
Saying thank you is by far the most important thing to remember to do. On your big day, your leading ladies will be going above and beyond to keep you happy. Take note of the little things they have done for you along the way, and remember to let them know how much it mattered to you. Gifting your bridesmaids with small matching tokens or even just handwritten cards will remind them of your gratitude for years to come.
Photos by Jen Huang Photography, Abby Jiu, Black Hue Photography, Ivey Pictures, Brandy Angel Photography, Maria Harte Photography, and Ryan Nicole Photography