Wedding invitation do's & don'ts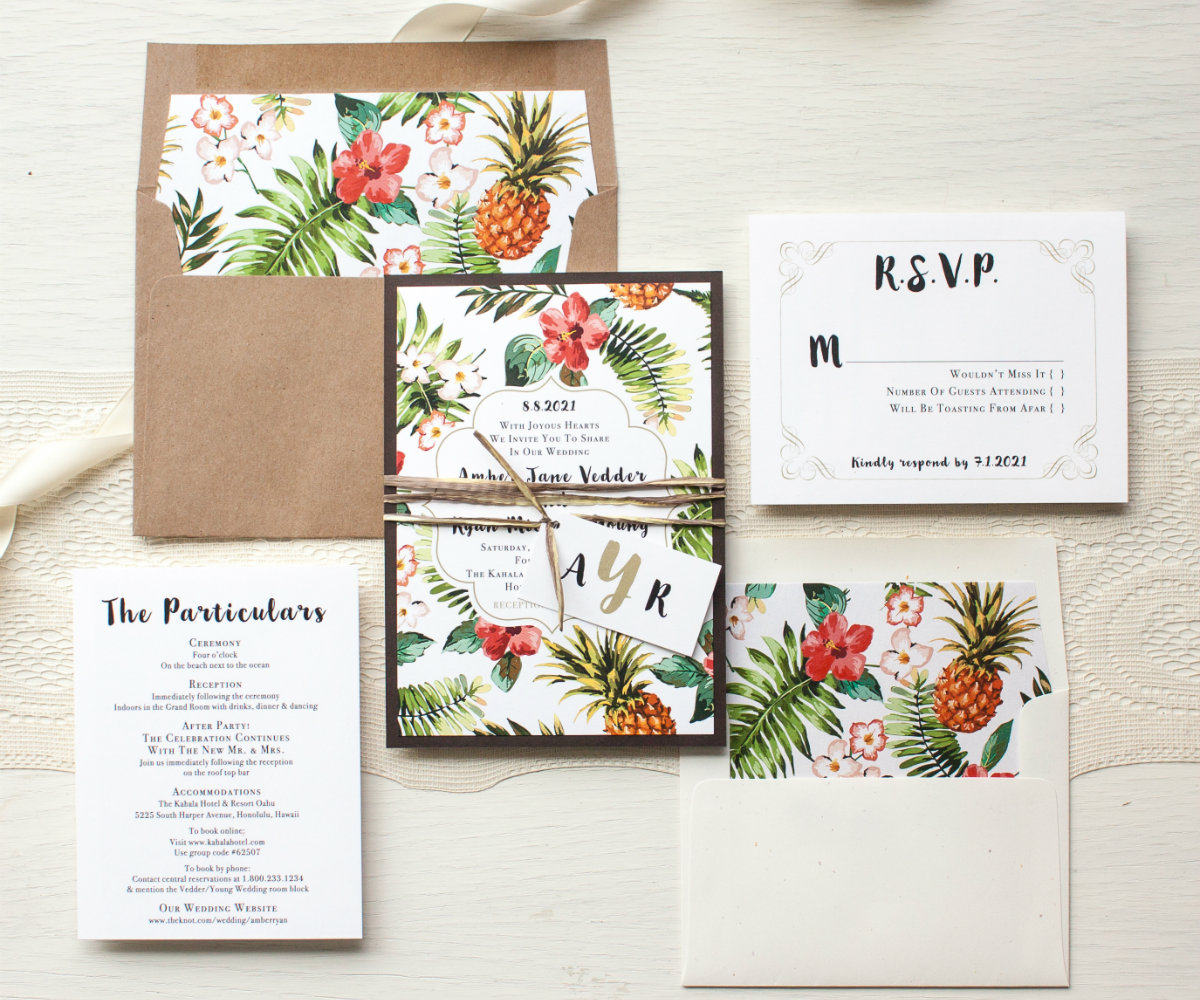 Save the dates, invitations, RSVP cards, menus, name cards, and thank you notes...there are many elements to creating an organized stationery plan for all of the stages of your wedding.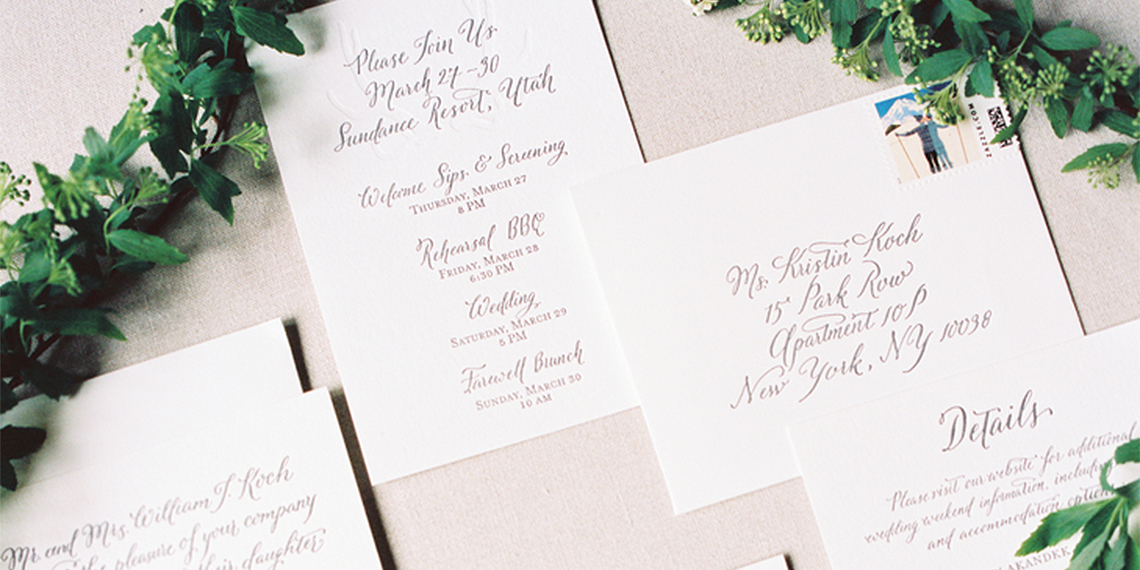 Most important however, are the official invitations letting your guests know where to be and at what time to capture the beautiful moment that you say "I do". Invitations also tend to be the most traditional part of your wedding and there's some important etiquette you need to follow. To keep you on track, here's our simple list of do's and don'ts to make sure you're aware of the right protocol before sending out all those important envelopes.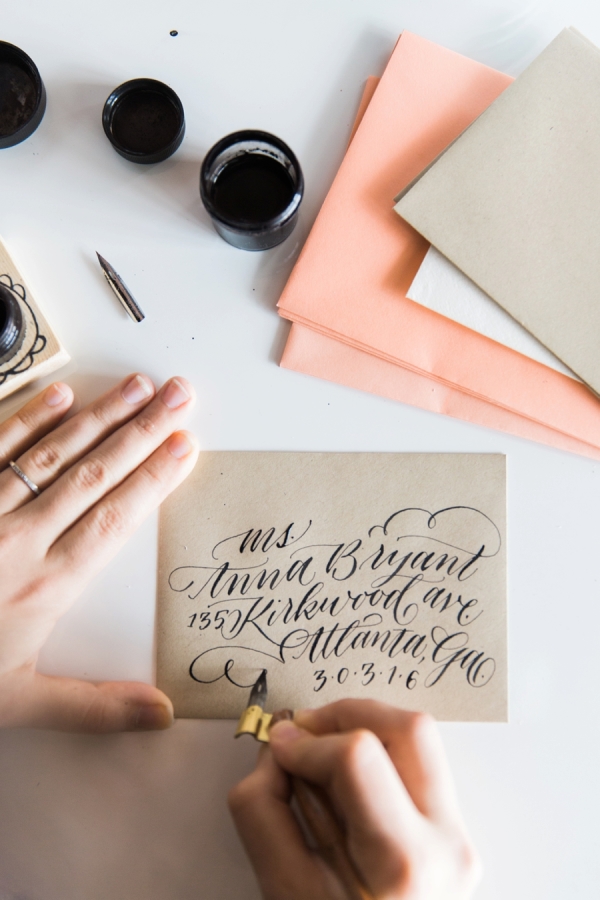 Do's
Have a theme that runs all the way through your invitations. Your stationery needs to match. From flowers to place settings, a well-considered color scheme always makes everything appear much more elegant and classy. Matching invitations will also give guests a sneak peek of what they should expect the ceremony to look like.
Do give your guests plenty of notice. Save the dates are a really good idea, particularly if you're having a wedding in the holiday season or planning a destination wedding. People plan so far ahead these days and may want to make your wedding part of a holiday. The actual formal invitation should be sent 6-8 weeks before the wedding date itself.
Do make sure that all necessary information is included You wouldn't believe how many invitations get sent out missing the date, or the venue, or the time. Double and triple check that the information is accurate and don't forget to include details of accommodation and a map if necessary.
Do let your guests know the dress code. If your event is "black tie" then it should be clearly noted at the bottom of the invitation. Wedding attire can range from laid-back beach threads to glamorous red carpet getups, so let your guests know from the beginning what kind of outfit they will need to shop for. There's not much worse than turning up in a lounge suit to a wedding that's morning dress or vice versa. Everybody will feel more comfortable if they're certain what they expect to wear.
Do address the envelope formally. That means that everyone's names should include their title and full name. Titles are important because they keep the tone formal.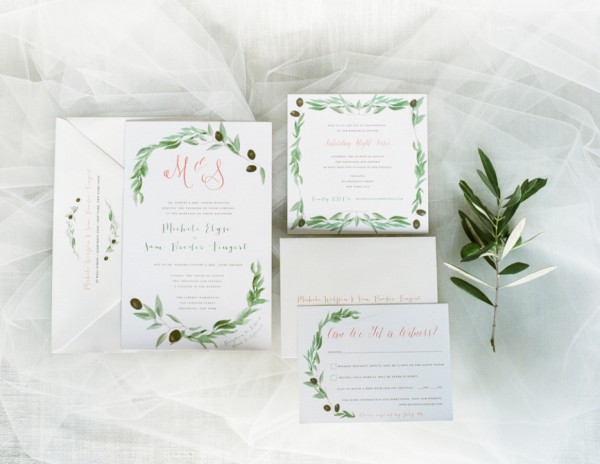 Don'ts
Don't include your wedding website on the invitations. If you have already made the choice to document your wedding on a personal website, it's okay to want to share it with your guests. However, the formal wedding invitation is not the place to include your website. Either include it in the save the dates, or just advertise it on your personal social media accounts.
Don't include registry information. This is a major don't because it is considered impolite. You don't want to come off like you are asking for gifts. Guests should be inclined to simply ask you or your bridal party which stores are registered at.
Don't invite everyone you've ever known. The size of the wedding can depend on many factors: the budget, the location, and your personal preference. Yet even if you choose to have a large ceremony, it's always necessary to edit your invitation list. It's unnecessary to invite that distant cousin that no one has spoken to in years. Focus on inviting the people that are nearest and dearest to your heart.
Don't choose a font that is illegible. Calligraphy is very popular in wedding stationary, and rightfully so because it usually looks beautiful. Be mindful when choosing your fonts though. Some script can be very difficult to read, especially in light colors. Remember that the invitation is all of the essential information, so it definitely needs to be legible.
Don't use labels for your guests' addresses. Yes, addressing envelopes by hand is a very tedious process but that's why there are professionals to help you out. Printed labels come off as lazy and inconsiderate, which is definitely not how you want your guests to feel. Consult your stationery designer first to see if they can also address your envelopes for you.
Featured image credit: Pineapple Paradise Wedding Invitations By Beacon Lane
Photos by Chudleigh Weddings, Kathryn McCrary Photography