Four ideas for fun and informal wedding invitations and save-the-dates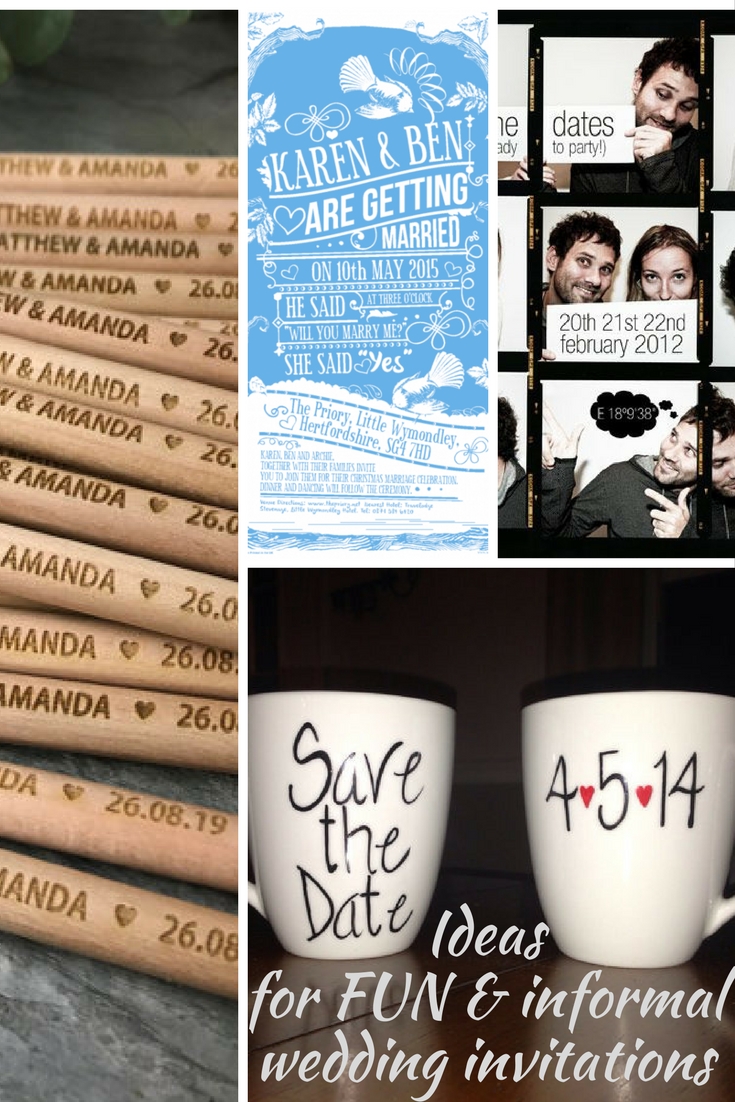 If you're planning on holding a more informal kind of wedding ceremony, then you want to set the tone right from the beginning.
You probably feel that a formally calligraphed invitation, on stiff board with a gold rim isn't quite you.
Is your venue low key? Maybe you don't want any fuss?
Maybe you're getting married on a beach? Or having a festival-style ceremony?
Perhaps it's second-time around for the pair of you and you want things to be a bit different.
You want to do it your way and your want your wedding invitations to reflect your sense of fun. Have something spontaneous about them.
See what we've found
We've picked out a few ideas for invitations and save the dates that are sure to bring a smile to your guests' faces when they receive them. Some could be used as wedding favors also.
And best of all? Most of them act as keepsakes for the future, rather than an expensive invitation that will eventually end up in the recycling bin.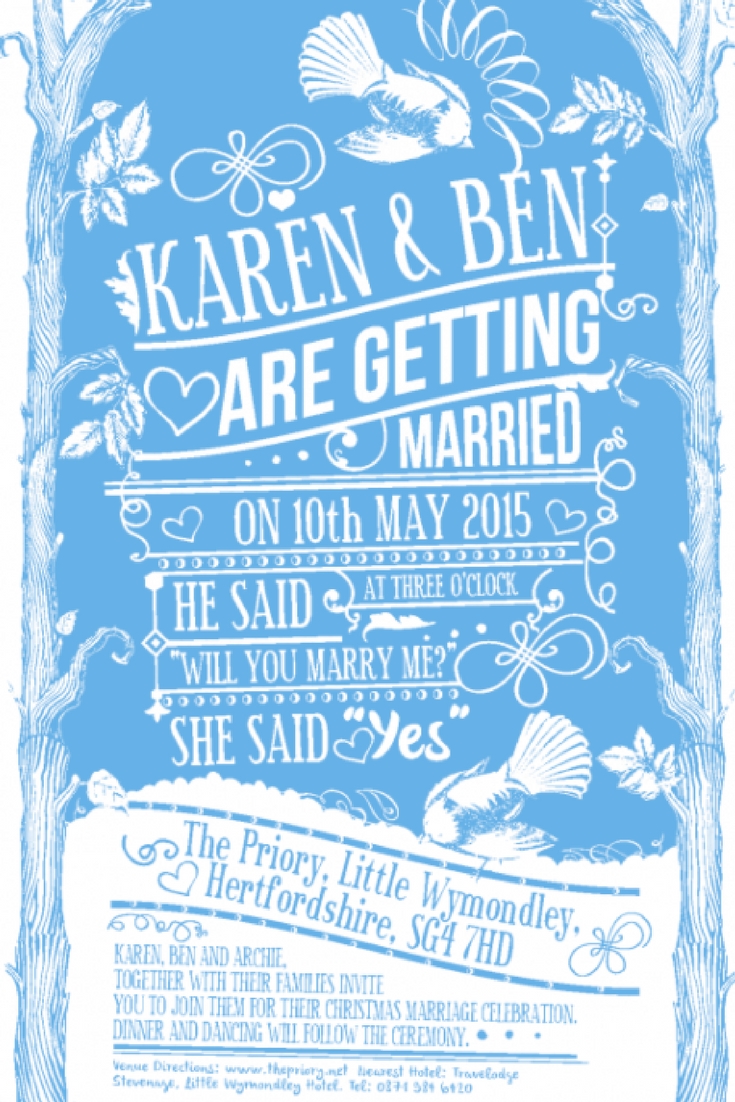 Printed tea towel by Wedding Tea Towels
This idea is sure to make your friends laugh when they receive it - and it's a beautiful accessory for the kitchen too. Choose from a variety of different designs and over 16 different shades, from fuchsia through to blush - so you can even keep your wedding color theme matching if you have one.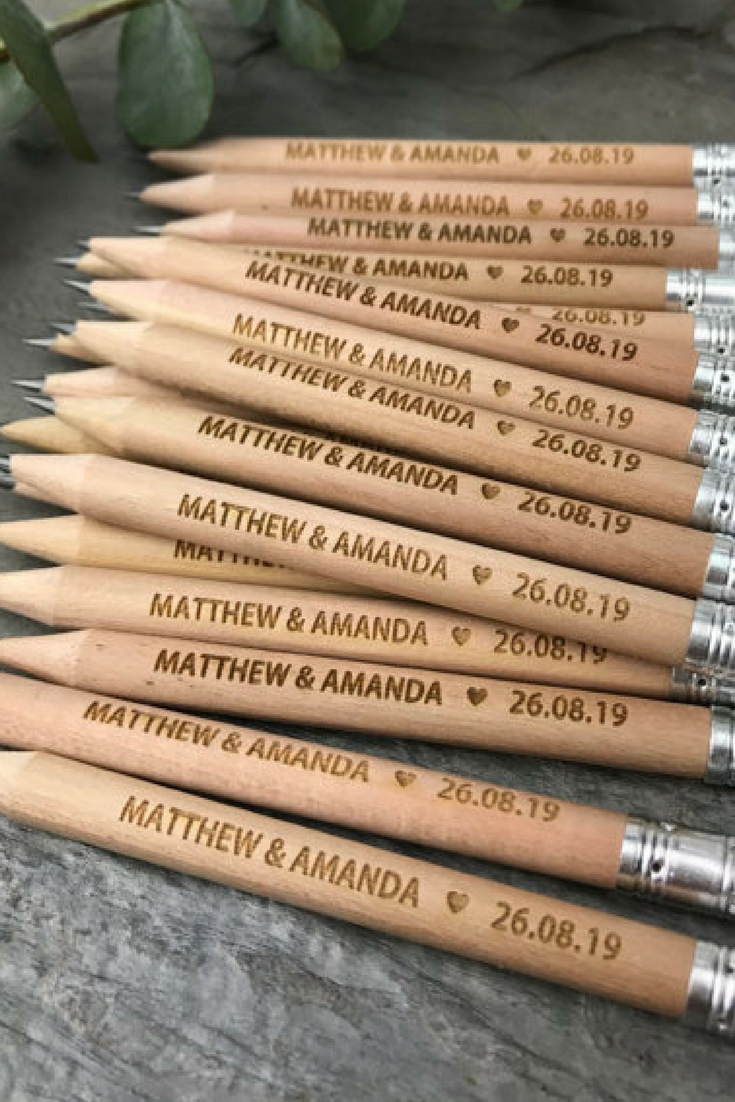 Save the date pencils from Etsy
Sometimes the simplest ideas are the best and these pencils are certainly that. They're a really inexpensive option too, coming in at 99p each. Of course, they'd also work as wedding favors too if you have any left over!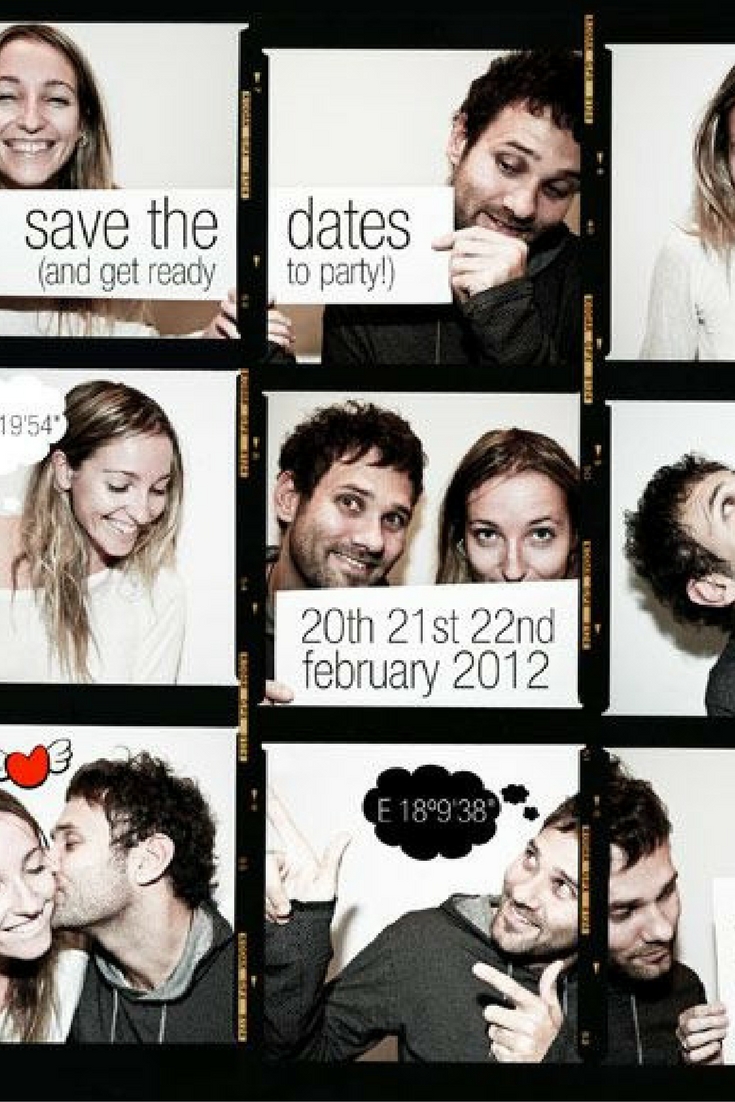 Photobooth Save The Dates - image via Pinterest
You can create these on the spur of the moment, dress up as you wish, add accessories. Again, they're a cheap way to send Save The Dates and you can be as imaginative as you wish. If you're having a beach wedding, maybe you want to dress up in beach gear? Well, we'll leave the creativity up to you.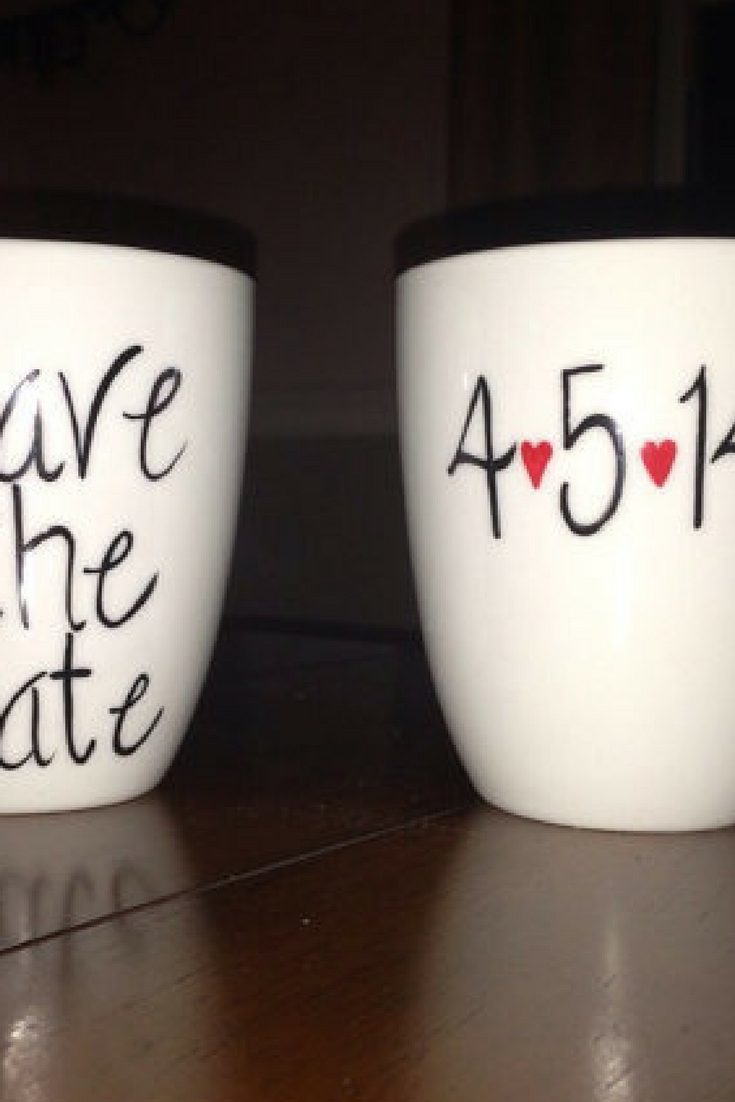 These tick the box of being useful as well as kind of beautiful. We like the simple white design and lettering that will look good in even the most minimal home.
Another idea - you could adjust the lettering to make them wedding favours too - maybe fill with candies and sweets and put at each place setting?