Which pastel wedding color matches YOUR personality?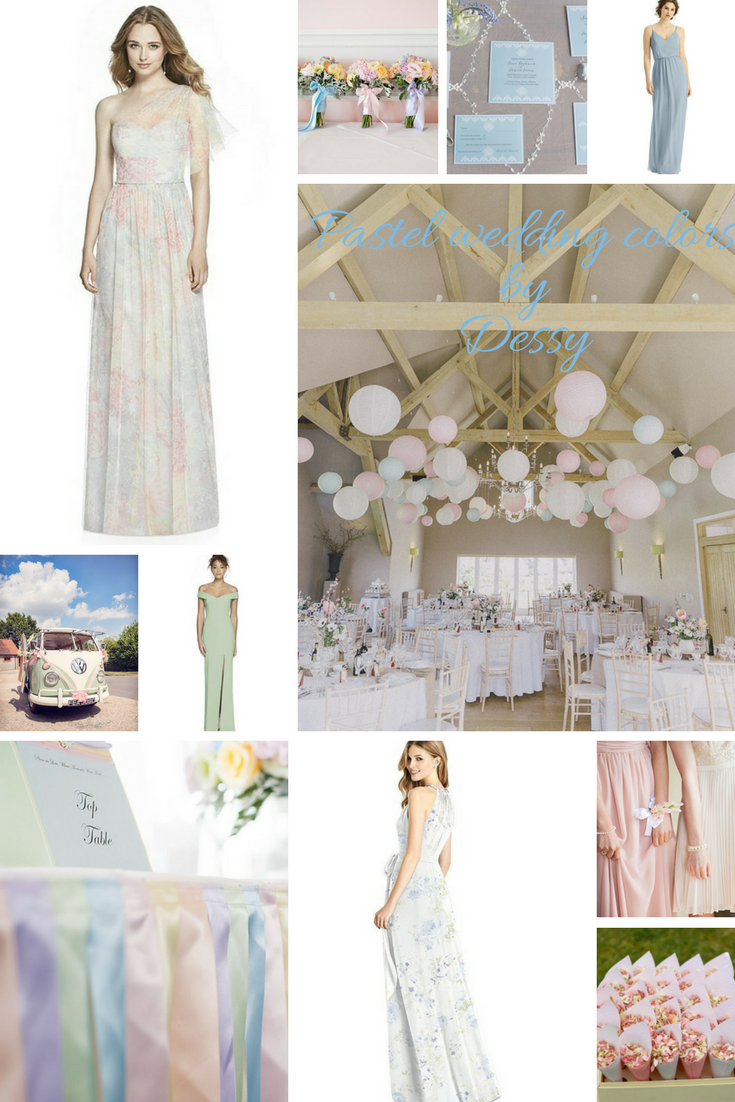 Are you more of a soft baby blue or a rose quartz? Or is a pale green more your shade?
Look at the images here and see which colors just jump out at you. (If none of them strike a note, then you're maybe better off with bold shades or maybe monochrome?

Alluring pastel wedding colors
Combining pastel shades with chic vintage designs creates a picture perfect wedding day. A pastel theme is actually extremely versatile - you can use just one shade - or combine it with one or more pastels. Above we've mixed After Six Bridesmaid Style 1505 with Jenny Packham Bridesmaid Style JP1007 (which comes in plenty of other different colors too.
Mixing pastels and prints
We're all about mixing up different looks for your maids - which is why we have created a whole selection of print bridesmaid frocks in different pastel shades.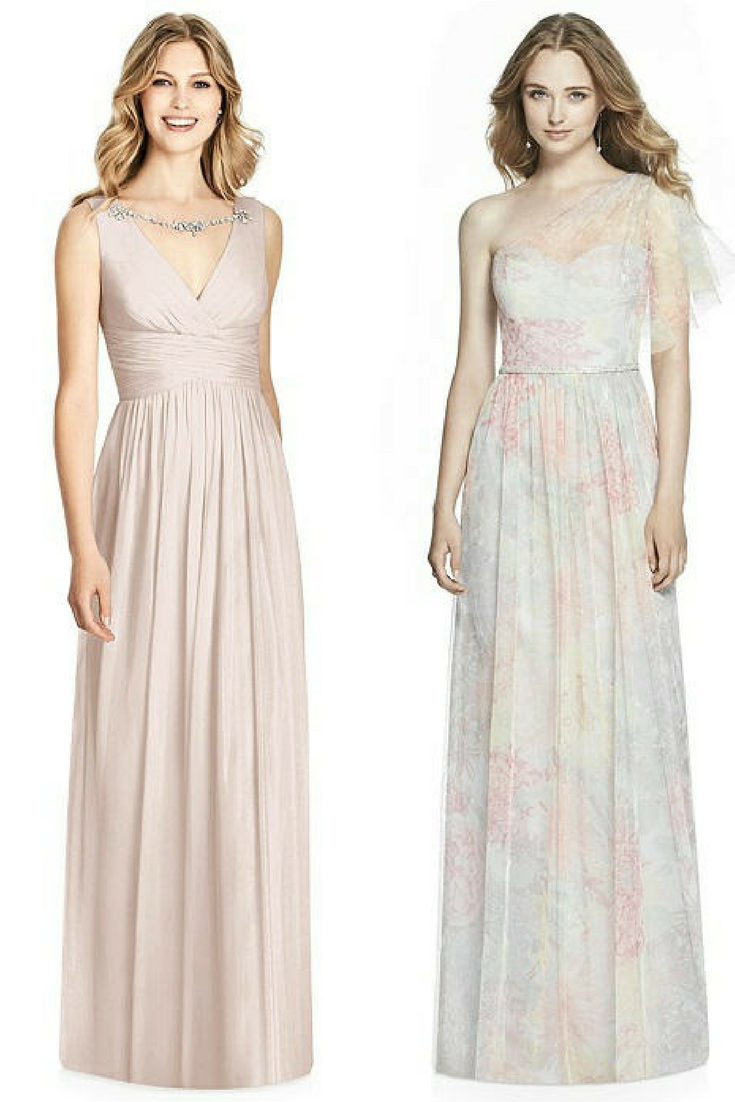 From left: Jenny Packham Bridesmaid Style JP1005, Jenny Packham Bridesmaid Style JP1003.
If you're having a romantic, dreamy rustic wedding, then you're going to nail that wedding look completely. Offer your girl a print gown with a pink, green or blue base. Intermix with block pastel colors.
Dessy has recently introduced a range of bridesmaid dresses by Jenny Packham and they are just so, so elegant ... your maids are going to love them.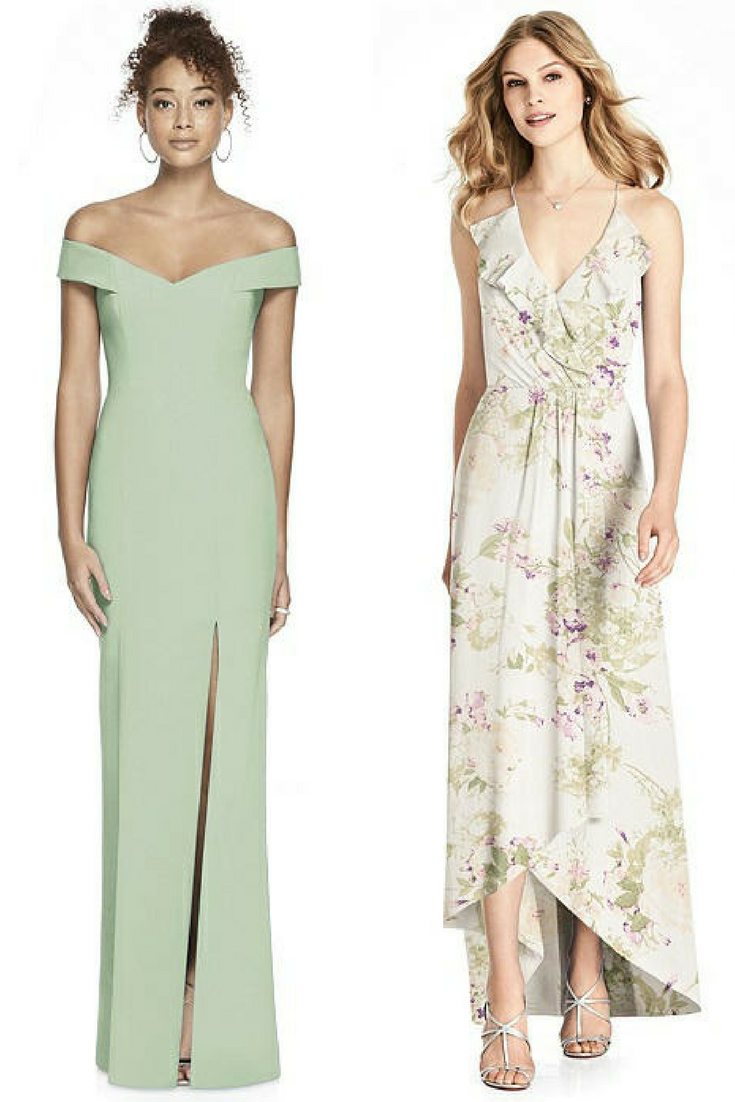 From left: Dessy Collection Style 3012, Jenny Packham Bridesmaid Style JP1006.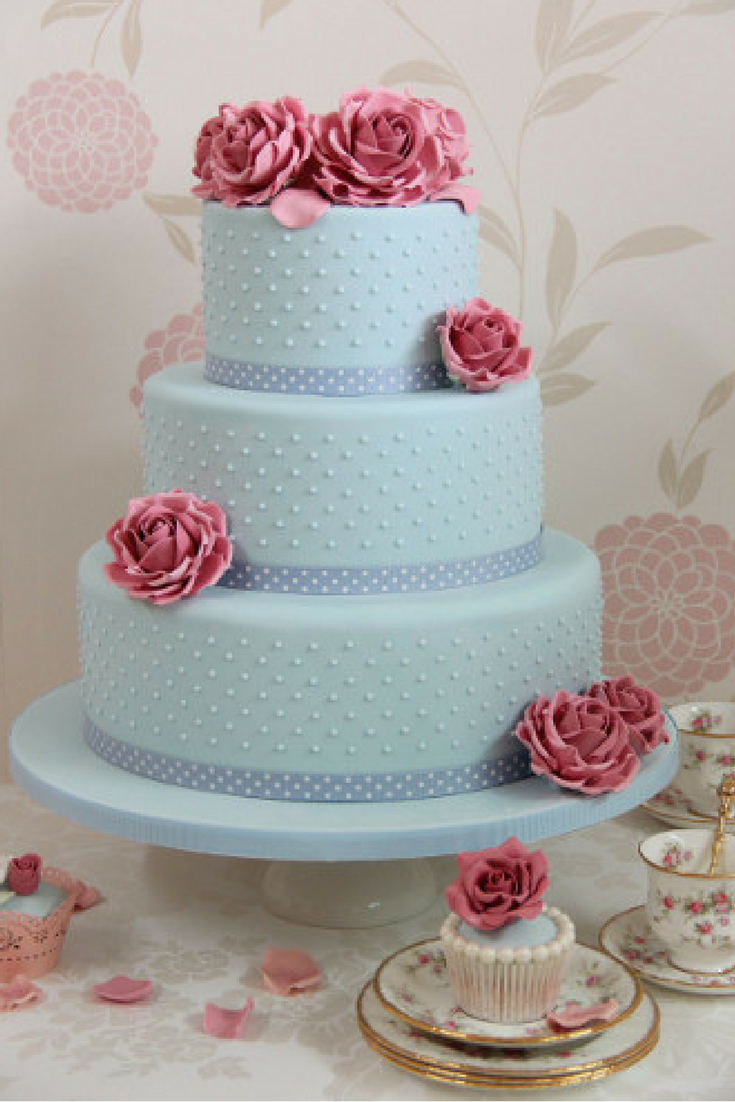 Complement your pale blue bridesmaid gowns with this delicate Country Rose wedding cake by Sweetness, detailed with vintage pink roses and a subtle polka dot pattern. Investigate having pretty rose, bone china tea cups for serving afternoon tea, like those shown here.
When looking at a combination of colors, why not have your bridesmaids in the same dress, but each in a different pastel shade? Each bridesmaid could carry the same bouquet of flowers, with a flower in each bouquet corresponding to the shade of the bridesmaid's dress.
The ladies could also wear stunning corsage bracelets in pastels. Your bridesmaids could wear them in place of a bouquet, the mother of the bride could replace a fascinator or hat with one, or you could give them out as wedding favors to all your female guests.
When it comes to decorating your venue for the reception, the possibilities are endless. Think about having a pastel-themed dessert table, a sweet delight ...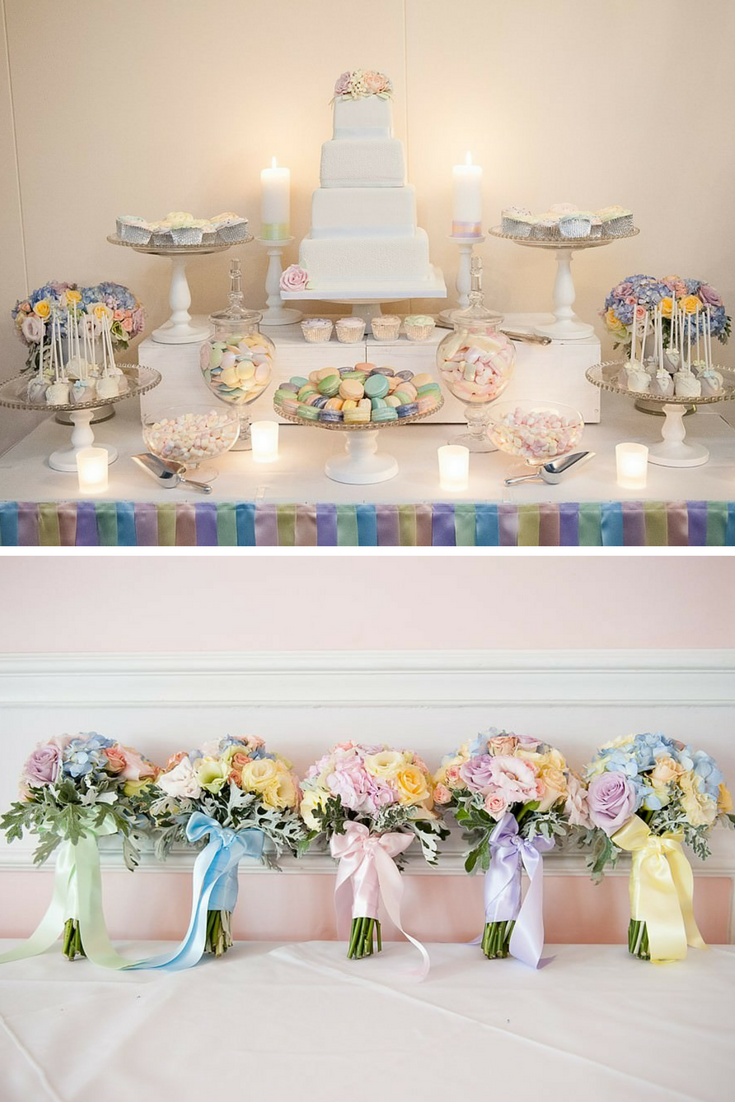 Image credits clockwise from top: Jenny Packham bridesmaid dress by Dessy, Rock My Wedding, Pinterest, Bridesmaid dress by Dessy, Whimsical Wonderland Weddings, Pinterest, Shropshire Petals, Bridesmaid dress by Dessy, Rock My Wedding, One Thousand Words