5 Reasons You Can't Go Wrong With a Gray Bridesmaid Dress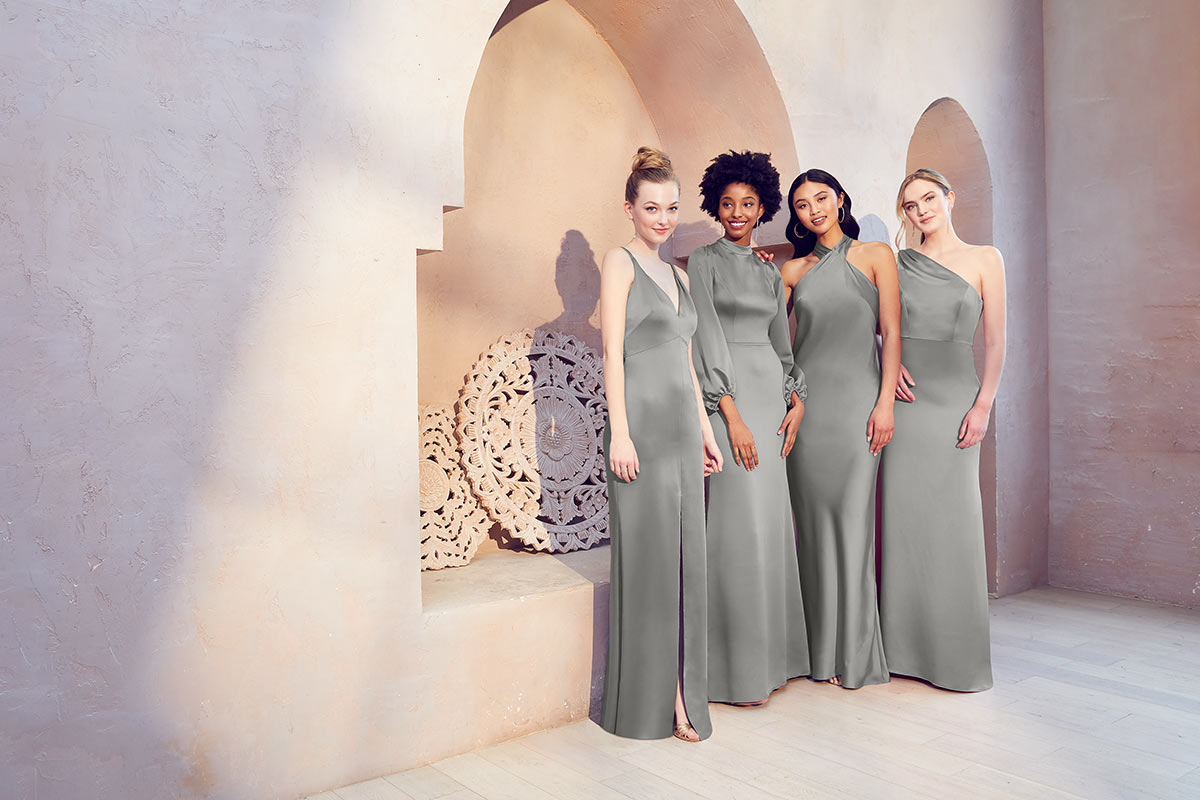 We get so excited when Pantone makes their iconic Color of the Year announcement (we have HUNDREDS of hues in our collection, after all, so color is a big deal to us).
To be honest, we weren't exactly sure what we thought of the yellow and gray shades chosen for 2021, but it made a lot of sense when we thought more about it. A duo of uplifting and grounding tones to set a hopeful and inspired tone for 2021 seems pretty on point after a taxing 2020!
We'll chat about all things 'Illuminating' in a bit because illumination is powerful. But, today, we've set our sights on Ultimate Gray and how this elemental shade makes for a striking and unwavering bridal crew. We have a fabulous array of gray gowns for 2021. So, if you're looking for gray, then we're down to play!!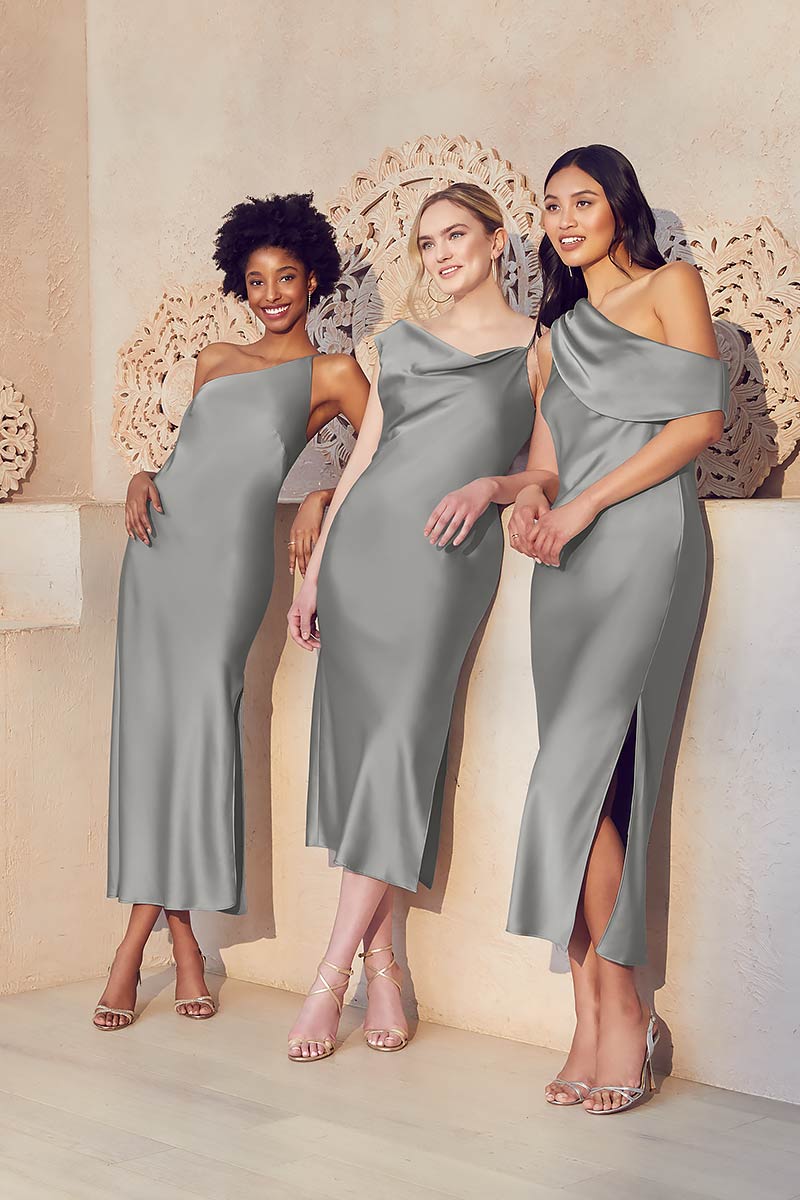 "Ultimate Gray is emblematic of solid and dependable elements which are everlasting and provide a firm foundation. The colors of pebbles on the beach and natural elements whose weathered appearance highlights an ability to stand the test of time, Ultimate Gray quietly assures, encouraging feelings of composure, steadiness and resilience." – PANTONE, Ultimate Gray 17-5104.
And here's why Ultimate Gray is a solid choice for bridesmaids:
Gray is strong and reliable, so are your bridesmaids - that's why you asked them to stand beside you, right?
Gray recognizes struggle, but it also symbolizes breakthroughs – and what's a best friendship, a sisterly bond, a soul-mate level kinship without a mix of highs and lows?
Gray provides confidence and support. We'd argue that your bridesmaids have probably done the same since you said 'YES,' right?
Gray is a color that can do no wrong. It flatters every skin tone, every body type. Its mix and match potential is unmatched, really, and it vibes with any and every season + any kind of event formality.
We've got our own version, along with so many other inspired iterations.
This season, we've launched an all-new hue—Chelsea Gray—that's amazingly close to Pantone's own pick. But we also have a number of soft (yet equally robust and stunning) shades of gray that would pair well with an Ultimate Gray inspiration. Enduring and modern neutrals—a rich Caviar or smooth Charcoal Gray bring a lovely balance to a more vibrant spring or summer color palette.
Check out some of our favorite grays!
---
Caviar
---
Charcoal Gray
---
Chelsea Gray
---
Sterling