Tips for Planning a Budget Wedding from Jean Chatzky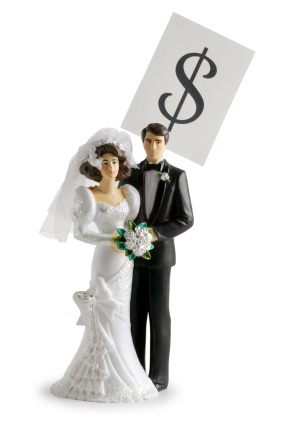 The average cost of a wedding is $22,000, which might be out of the price range for many couples. So how can you turn the money in your pocket into the wedding of your dreams? Jean Chatzky, author and financial planner featured on Oprah and Oprah & Friends XM radio, has a few tips to help manage your wedding money.
Chatzky recommends over-budgeting for your wedding so you have at least 10% in reserve. You never know when you will need it.
Order shorter centerpieces since they cost less than tall ones. They are still as beautiful and guests will be able to talk to each other across the table. Also consider only ordering flowers that are in season, which by nature will be less expensive.
Print your own invitations, which is much cheaper than having someone hand letter them, and spend a little more on nicer paper. The guest will notice the paper more than whether or not the calligraphy is hand drawn.
Wedding cakes can be practically be as much as the honeymoon! Save by getting a sheet cake to feed all of your guests and get a much smaller decorated wedding cake for photos.
Use a budget calculator as early as possible to help budget for your wedding. Chatzky recommends at least 12 to 18 months prior to your wedding date to begin saving a little from each paycheck, that totals how much your wedding will cost. Put all that money into savings and don't touch it!