How to add Shades of Gray to Your Wedding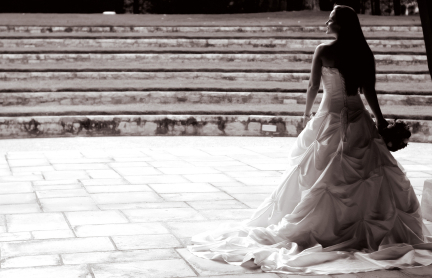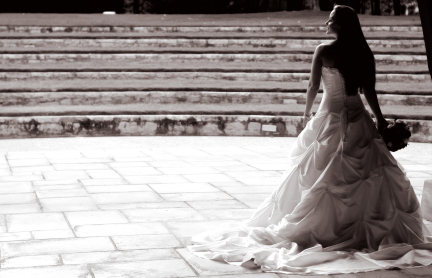 Gray is a hot hue for Fall 2009. But many brides might be shy about going gray on their big day. Don't be. Crisp and classic, gray accents from charcoal to silver add a bold touch of drama to your walk down the aisle.

Gray your way

The trick to making this hue work for you is to know your limits. Are you comfortable wearing a dove gray wedding gown instead of classic white? Do you want big, bold shades of charcoal to dominate your bridal party? Or would you prefer subtle gray sashes around your bouquets?  Being fashionable is one thing. But being true to who you are is what it's all about on your wedding day.

Silver streak

It's easy to incorporate gray accents into any bridal party. Opt for dark, gray metallic flats or strappy satin sandals. Pop in gray touches with pretty chandelier earrings or a classic clutch. Or make gray a modern alternative to classic black for your groom's tuxedo.

Sheer style

Not sure how you can make a gray gown work for a traditional church wedding? Here's a tip.  Slip a delicate ivory tulle overlay over a silver-hued underskirt. You'll get the modern drama you crave - and the classic style.