A Merry Christmas Wedding Theme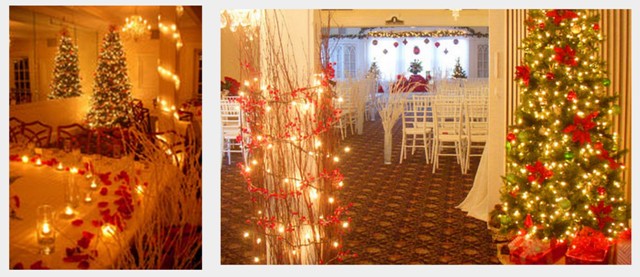 If you're lucky enough to have a Christmas wedding coming up or are planning one for next year, well, I'm jealous! There is so much you can do to make a winter holiday wedding absolutely gorgeous, and the best part is you may already have some of the decorations in your holiday storage closet!
For your wedding and reception venue pull out your festive wreaths and decorate with twinkling white lights and soft fluffy red bows.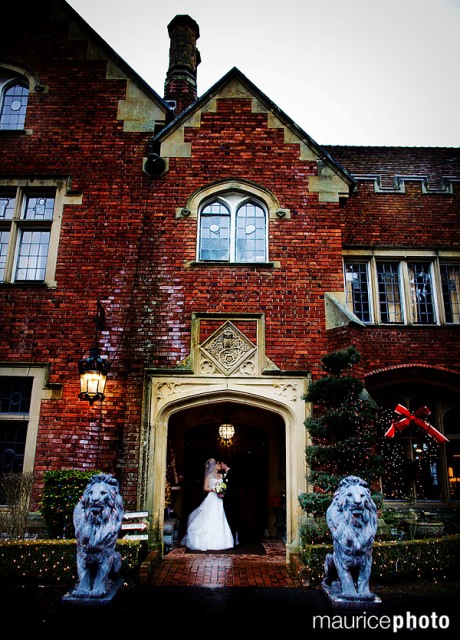 photo by Maurice Photo
Decorate your tables with tiny Christmas ornaments along with wrapping your wedding favors in tiny adorable gift boxes. And for your wedding bouquet? Vibrant poinsettias of course!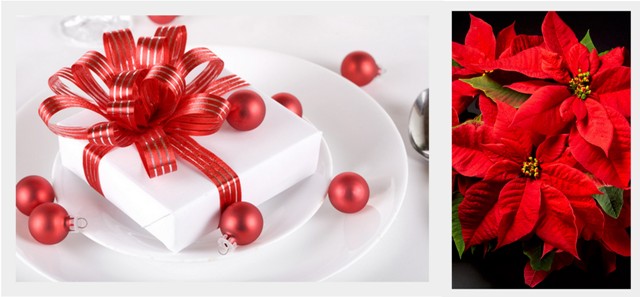 I found these amazing Christmas and winter themed wedding cakes at Colette's Cakes. Almost too good to eat!
For wedding and bridesmaid dresses that will bring out the season try a faux fur shrug over these After Six, Dessy, and Destinations dresses from Dessy. You can mix and match the colors to get the perfect mix of red and green or any combination that says 'My Christmas Wedding!' to you.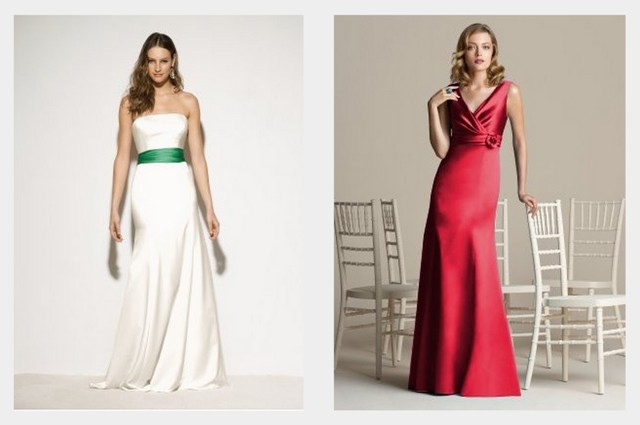 Need more ideas? Instead of clinking glasses, your guests could hold up mistletoe; put flickering candles surrounded by sprigs of holly on your tables; use favorite Christmas carols for your wedding music; give candy canes wrapped in ribbons with your names on them.
Bottom line with a Christmas wedding? Have fun, be creative and don't be shy with bright colors and traditional decorations-everyone loves them!
If you're having a holiday wedding leave a comment with your decorating ideas!
Christmas wedding reception photos by Nonantum Resort