Flower Inspiration for a Homemade Wedding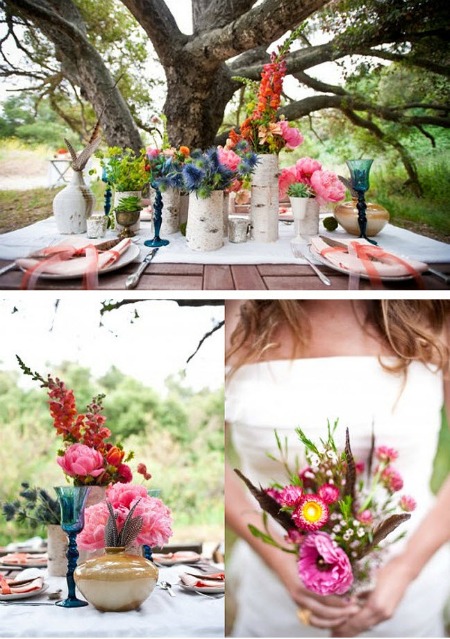 As you might have noticed, I'm very keen on empowering brides- to- be to discover their inner creative skills and get involved in as much of their wedding decoration as possible.
I'm always scouring wedding blogs for ideas that you can use to create your own wedding reception and tables. Handmade weddings are always very personal and of course, unique to you.
So today I'm showing you these photographs of old fashioned, artlessly put together country flower decorations because I thought they would spark off inspiring thoughts for your own country theme, homemade-style wedding day.
Looking at these images, I'd say that you have to play with colours and textures - use blooms that are in season and the more artisan the containers the better really. Jam-jars, earthenware jugs, junk-shop finds. We're not aiming for haute couture style floral décor here, more a kind of rustic charm.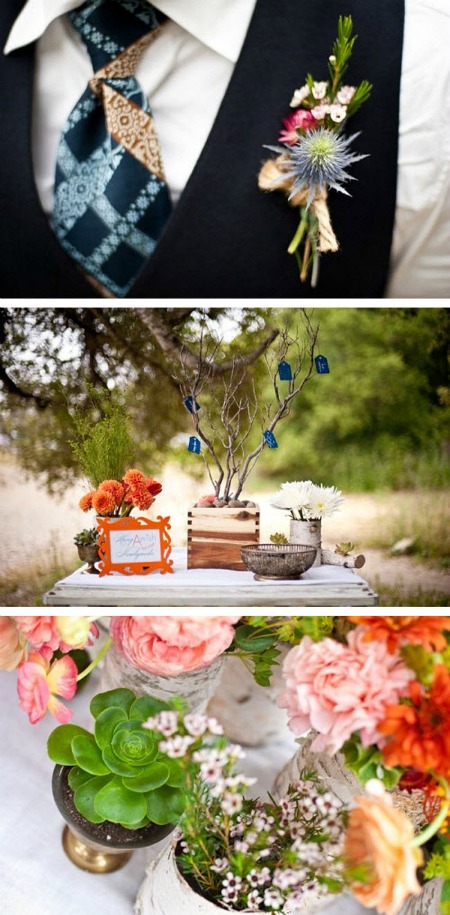 Discovered via Elizabeth Anne Designs, photography by Flutter Glass Photography.