How to choose wedding colours that will wow your guests
Are you having trouble deciding on your wedding colours? You're not into matchy matchy maybe, but you want the shades you choose to really set your big day apart. Make it personal to you.

Maybe you're planning your wedding a distance away from your florist and caterer and need them to know exactly what hues you're looking for, so there are no unintentional clashes.

Read on and you'll have all the tools you need to colour theme your wedding to perfection.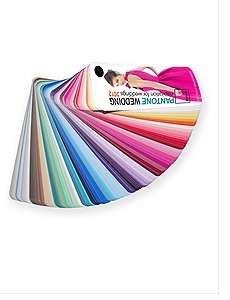 Firstly I'd like to introduce you to the Pantone Colour Fan Guide. With 180 different colours in one handy block, you can compare and contrast to your heart's content. Feel like clashing orange with pink? Go ahead. Or looking for peaceful greens for a Spring wedding - you'll find all the shades you need.

When you've more of an idea of the colours that suit you then it's time to get hold of some Pantone Chiplettes.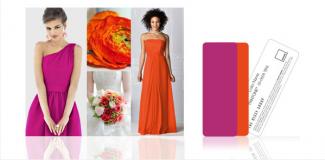 Just choose the colour swatches in each of your favourite colours and use them to mix and match. You can share your ideas with your caterer, bridesmaids, florist, venue supplier, stationer ... Just give the Chiplette colours out to whoever you need to be involved, putting your personal information on the reverse.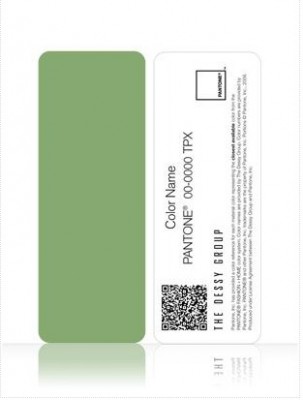 Why not get chiplettes to give to each of your suppliers? This has to be the easiest way of getting your wedding colours exactly as you want them. Enjoy!