Sometimes You Just Need To Run Away Together
The planning, the decisions, the need for diplomacy... yep, the run up to your wedding day does have its stresses.
So it's really important that you don't allow these preoccupations to get between you and your fiancé. With everything going on, you may find yourself having a few disagreements and - ooh er - some rows too.
Well, that's pretty normal and in fact it's good in a way because it shows that the two of you are communicating.
It's At Times Like This You Need A Bolthole
Bearing all this in mind, maybe the two of you need to have a weekend away together before the wedding planned so that you can remember exactly what brought you together and why you get on so well. Just spend some quality time right away from family and friends so you can really chat and revel in one another's company with no pressures.
Somewhere Romantic ...
I've done a bit of research on romantic weekend boltholes you might like to investigate. Book something up and enjoy running off for 48 hours together for some delicious meals, de-stressing walks and basically just catching up with one another.
If however you do have a bit longer and can dash off abroad for a few days, then I would definitely investigate the Villa Burnella in Corfu - a villa for just two people with a private pool which has been voted the sexiest villa in Europe by the Sunday Times.
Will you want to come back home though? (It also might be a fabulous place to go if you can only manage a short honeymoon.)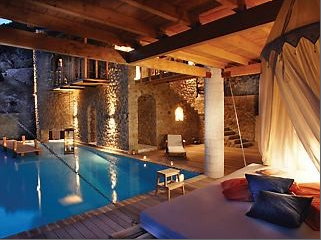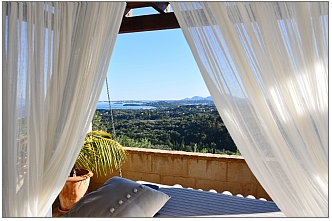 A really good website is Mr & Mrs Smith which often has last minute offers and features hotels from all over the UK, both boutique and more traditional style.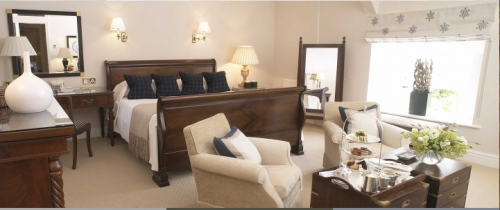 A Cottage Somewhere Idyllic
If you just want to shut the door on the world then a cottage can be a perfect retreat.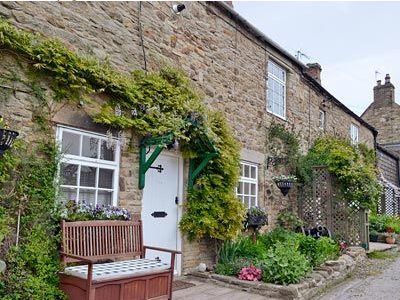 A good site to look at is Cottages.com, where you'll find properties all over the country, like this 17th century cottage near Durham (ref MNQ) which has beautiful walking country nearby. You might also like this cottage in the depths of the Cotswolds (ref NKC) which has an open fire, great pubs and the peaceful atmosphere you're looking for.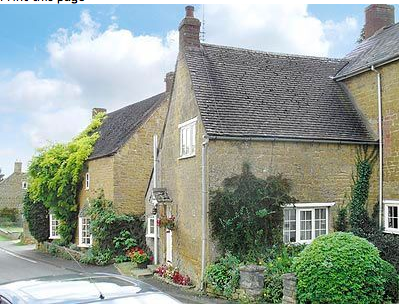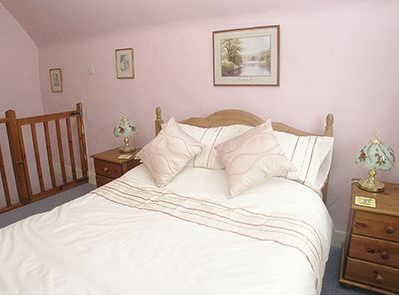 If you can only manage a night away together, rather than a couple of days, I'd opt for a boutique country house hotel or a gastro pub where you can enjoy a delicious dinner, overnight stay and tempting breakfast.
The Stag & Huntsman in the Hambleden valley near Henley has just been refurbished and is a mere 40 miles from London, tucked away in a chocolate box valley.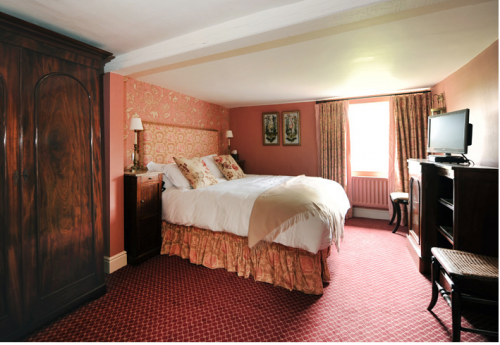 You might be in need of a city break, or you might just want to pack your wellies and get some fresh air and exercise. Don't underestimate how much better a short break will make you both feel and how it can revitalise things in the run up to your wedding.
So, sort your diaries, find a window and book somewhere special for the pair of you ...