Things Brides Would Do Again & Again
Fashions in weddings come and go but some things about a wedding day are never going to go away.

And there are some aspects to their wedding day that brides would do over and over again. We asked some married ladies about their wedding days and what they'd do if they had the day again - and what they'd recommend to other brides.
My Wedding Day Must-Dos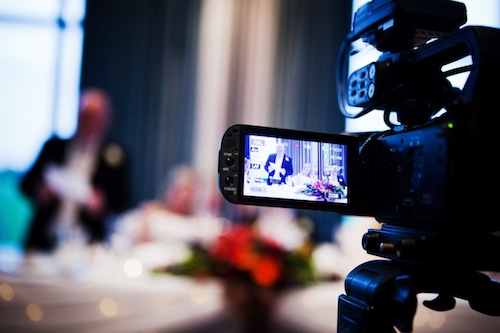 "It really stretched our wedding budget to the limit but I'm so glad I had our day professionally filmed by a videographer. He really caught every moment perfectly - and some bits we didn't see ourselves, like one of our flowergirls sitting on the lawn outside the reception making a daisy chain. We love watching the film of our big day, we watch it over and over again and it's lovely to think we'll have it to show our grandchildren one day."

Tracey, Berkshire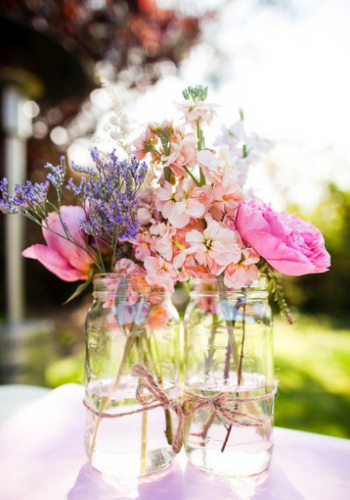 "My dad has a beautiful garden and as I got married in June it was one of the best times for home-grown flowers. I wanted to keep my wedding day very personal and so I took my florist around the garden the week before and asked her to choose some blooms. The roses were absolutely perfect and she made me a wonderful bouquet from Dad's rose garden from pink and red roses. We also used peonies, lavender and scented stocks for the table centres. My flowers may not have been quite as perfect as those professionally grown but the fact that they'd come from my parents' home made them really special. Even if I had an unlimited budget I'd choose those same flowers again."

Caroline, Somerset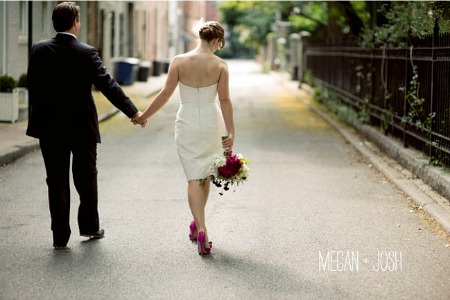 "I met with our photographer a week before the wedding and we walked around the ceremony venue together and where the wedding reception was being held. I showed him where I'd like photographs taken and he found some other places I hadn't noticed. I also gave him a list of my must-have shots (like walking down the aisle with my dad, my husband-to-be first seeing me at the altar, a shot of us with our grandparents). I'd do this again because it took a lot of pressure away from the wedding day - I knew what shots were being taken and knew that nothing would be forgotten. It's a really important part of wedding planning and I'd urge other brides to do the same."

Sophie, Yorkshire




"I let my bridesmaids choose their own dresses in a style they wanted. I gave them a choice of different shades of pink - some wore a pale pink, another girl wore a rich fuschia. It looked fabulous - they all felt they looked good and although some of the grannies were a bit surprised when they first saw my ladies walk down the aisle behind me, everyone agreed that it was a good 'look' and that my bridesmaids looked happy and confident in the wedding pictures. I'd definitely do that again."
Any brides out there with a tip for a bride to be? What would you always recommend brides do?