So your chief bridesmaid tells you she's pregnant. What now?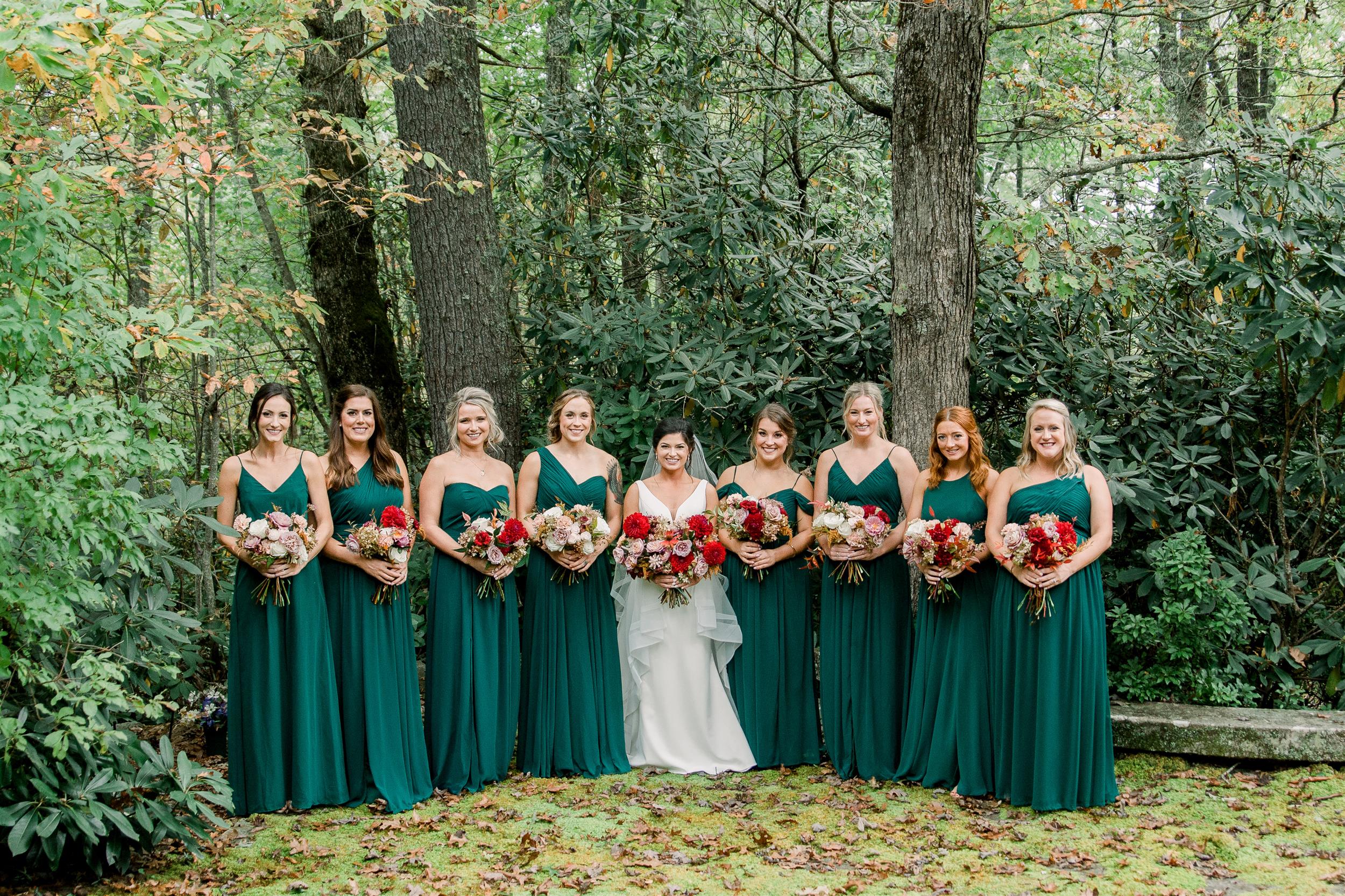 DESSY REAL WEDDING | Maternity: M427 | Color: Hunter | Photographer: Wayfaring Wanderer | "The dresses could not have been more perfect. Each girl had the chance to choose a style that best fit their personality and body. This was especially helpful since I had a bridesmaid that was 6.5 months pregnant in my bridal party."
Not everything will go exactly to plan in the build-up to your wedding day. Life has a habit of throwing the unexpected at us.
Like your chief bridesmaid asking if she can meet for a quiet word and then dropping the bombshell on you that she's pregnant.
Actually a pregnant bridesmaid isn't really such a big deal.
Come on girl, you can deal with this one. Here's a few things to consider before you have a panic attack.
Find out how far along in the pregnancy she will be on your actual wedding day. If she's going to be under four months pregnant on your big day then she won't really be showing. However she might feel very tired and nauseous and not up to helping much (on the other hand, she may be full of energy, you never know). So you might like to ask her if she still feels up to the job or give her some minor tasks to perform for you.
If your pregnant bridesmaid insists that she still wants to be your chief girl, then diplomatically say that you'd like to have a back-up as well, just to help with stuff. Ask another of your friends if she can be the maid of honor's deputy so she can step in if required (and make sure she's involved in the planning, decision making and included on all the e mails/texts).
If your pregnant friend is due around the time of your wedding, then you're really going to have to make some alternative arrangements. Even if she's booked in for an elective c section, babies tend to have a mind of their own and appear when they want to. In addition, if it's her first baby she might underestimate just how she's going to feel when the pregnancy is more advanced (so again, you'll need a back up maid of honor).
Maternity Bridesmaids
Actually there are some fabulous maternity bridesmaid dresses around that suit all stages of pregnancy. Try Dessy's styles which come in a multitude of different shades. Play around with colors - you could put your maids in different hues to create an ombre effect - or in different styles but the same color.
Twist Wrap Dresses
It also might be a good time to consider a Dessy Twist Dress which wraps loosely around your bridesmaid (in fact, you could put all your girls in one). With a bit of stretch it will accommodate a growing bump and it can be worn after the baby is born too. It's also a fabulous bridesmaid dress for a destination wedding and because it's by Dessy it also comes in a breathtaking choice of colors.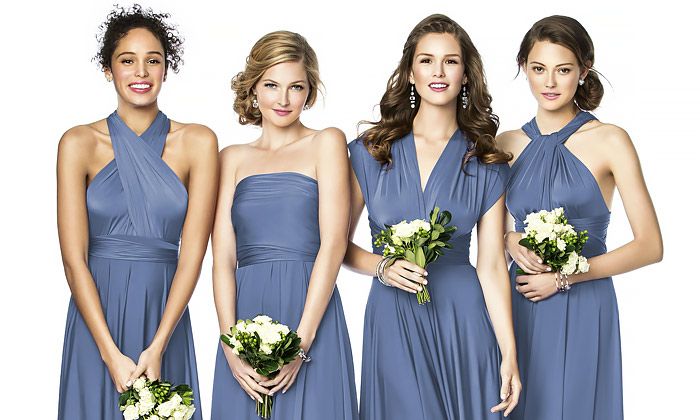 Our Twist dress can be adjusted to accommodate a growing bump.
Wedding Footwear
As for shoes, the feet of pregnant ladies tend to change shape and high heels can be very uncomfortable. So take a look at the Dessy ballet flats - even if your bridesmaid doesn't wear them for the whole of the ceremony, she might be delighted to have some flats to change into at some stage.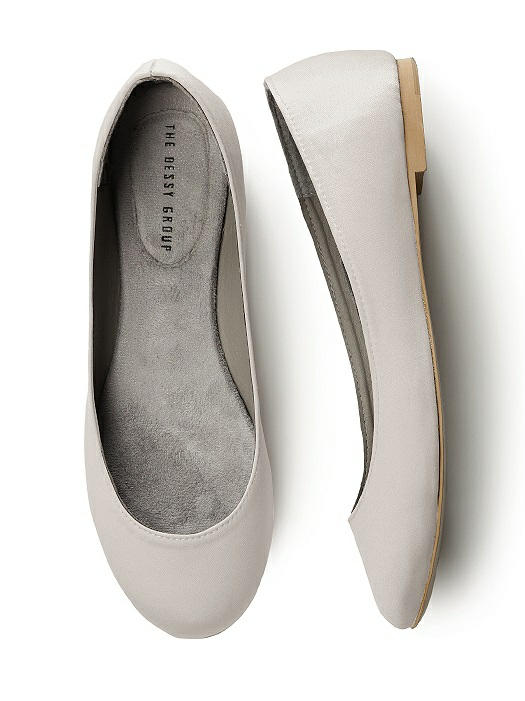 So pretty... and so comfortable.
Did any of you have a pregnant bridesmaid? What arrangements did you make and what did she wear?