Best Bets for the Morning After the Wedding Brunch!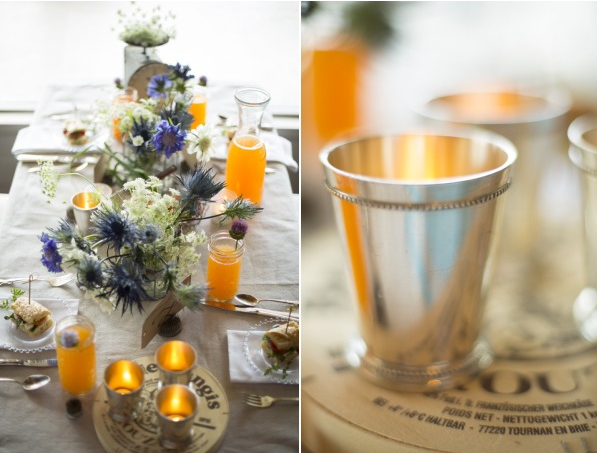 The morning after wedding brunch has somehow turned into a BIG deal. But after planning a rehearsal, rehearsal dinner, wedding, reception and so much more, who really wants to think about setting out to entertain and please a diversified group of guests yet AGAIN? The post-wedding brunch can be an easy, carefree way to relive one of the most significant days of your life, which is most likely why the fete has become less of an add-on and more just another part of the main event. We're here to take the guesswork out of what to serve & how to decorate... So sit back, relax and take in these simple steps to executing the perfect way to wrap up a wedding!

1. Make it an open-house

The last thing anyone wants to do after a night of celebrating is to wake up in a panic and run off (half ready) to an event. Make your brunch an open house (lasting 2-3 hours) so guests can drop in as they please. It will also help you to avoid having enough seating for everyone you invite. After what was certainly a more planned out, regimented affair a brunch can be a casual, relaxed change-of-pace for your guests.

Another tip... Don't make it too early. 11:00am - 1:00pm is a perfect window (give or take 30).

2. Keep it a buffet. Obviously.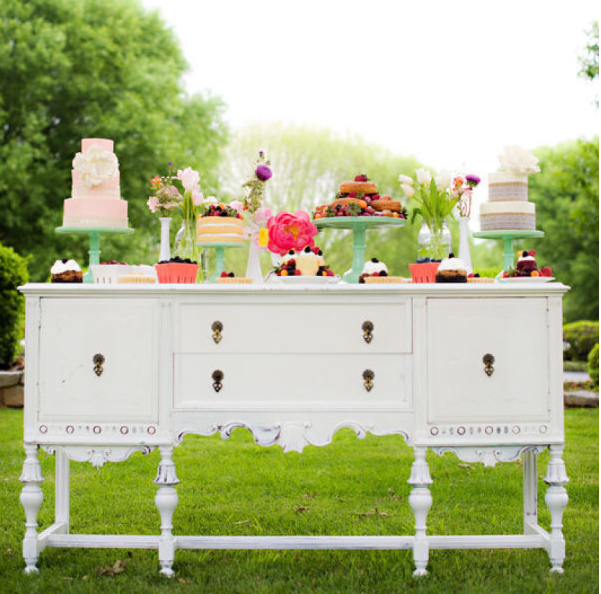 3. Serve some good ole' fashion crowd pleasers!

QUICHE - A large majority of people loveeeee eggs. Especially when they might be nursing a little bit of a hangover. It can be difficult to execute scrambled or sunnyside up for the masses, but quiche is easy, delicious and a beloved brunch staple. You can have your caterer cook up options that are vegetarian, traditional (quiche Lorraine!) or fun and festive - think about an option with a twist like spicy Chorizo sausage. If you want the brunch to be a mobile affair with finger food. Choose mimi quiches!

A BOUNTIFUL BREAD BASKET - Muffins, scones, croissants, bagels, you name it. Throw your favorite carbs in a basket and set out an assortment of jams, butters, curd and anything else that strikes your fancy.

FRUIT CUPS - Fruit cups can add some much needed color to your tablescape. Steer clear of fruits that brown easily (like bananas) and instead opt for a luxurious mixture of berries, apples and citrus.

GREEK YOGURT PARFAITS - What's not to love about a parfait? First of all, they are pretty. Secondly, they are delicious and light. Yogurt parfaits will get scooped up by the bridesmaids in no time.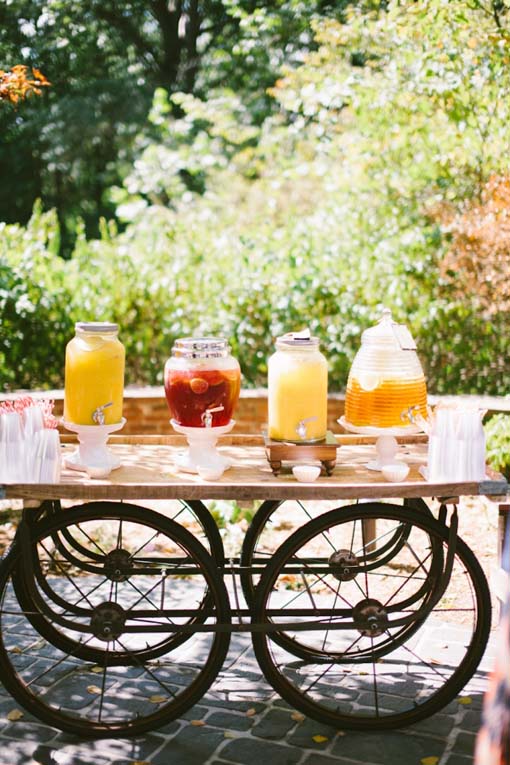 JUICE, MIMOSA & BLOODY MARY BAR - It's not a brunch with mimosas and a stiff bloody mary. Set up a bar with orange juice, champagne, vodka, bloody mary mix, fresh squeezed juices and all the fixings. It is guaranteed to be the most heavily visited station of the morning!

4. Keep the decor minimal and chic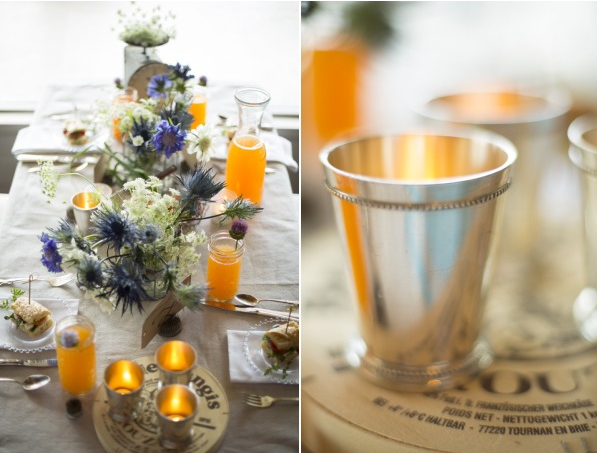 I'd suggest going cloth (as in cloth napkins, real silverware, etc. if you can swing it) adding in some fresh, fragrant flowers and calling it a day. No need to blow a bundle of cash on the morning-after brunch. It's best to save those pennies for the wedding reception. And by fresh flowers.... we mean reuse the bouquets and arrangements from the day before (duh.) This is the time to reduce (cost), reuse (whatever you can) and recycle (whatever is available from the ceremony/reception)!

Happy planning!!