How to Accessorize the Marlowe Women's Tuxedo with Dessy!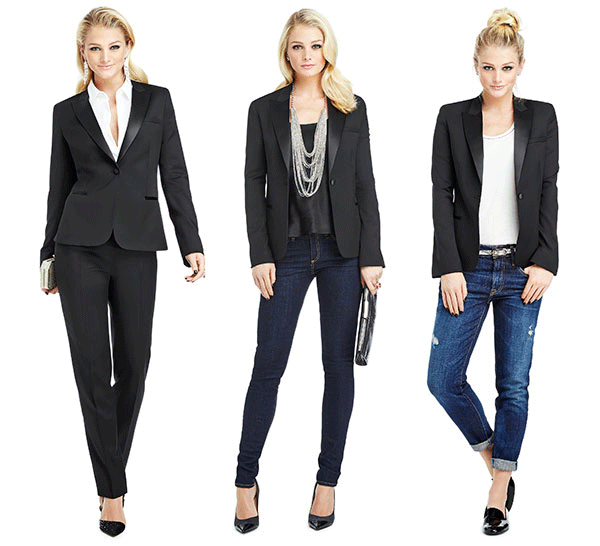 The Marlowe Women's Tuxedo by After Six!
Channel musician Janelle Monáe who besides her iconic music is known for the stylish look of the tuxedo. She has made this classic look a major trend and we just can't get enough! Monáe has been known to say that she wears tuxedos both to pay homage to the uniforms worn by her working-class parents and to "help redefine what it looks likes to be a woman." And have you seen how she accessorizes it?
We recently introduced the Marlowe Women's Tuxedo and now it's time to accessorize! But where to begin? Oh the choices here! Let us show you how you can accessorize this look easily!
For those of you that aren't familiar just yet with the Marlowe Women's Tuxedo it is by our After Six brand, and it includes a fitted jacket that is cut to flatter! It has a satin peak lapel single satin covered button fastening, two satin trimmed welt pockets and a welt breast pocket. The pants are a classic slim tuxedo pant with a satin stripe down each leg with side slash pockets and satin waist band. Pants sit slightly below waist, and have a 32 inch inseam to allow for alterations.
We begin with the jewelry... of course! Depending on what you prefer we have accessories galore!
Work your way down to the neckline...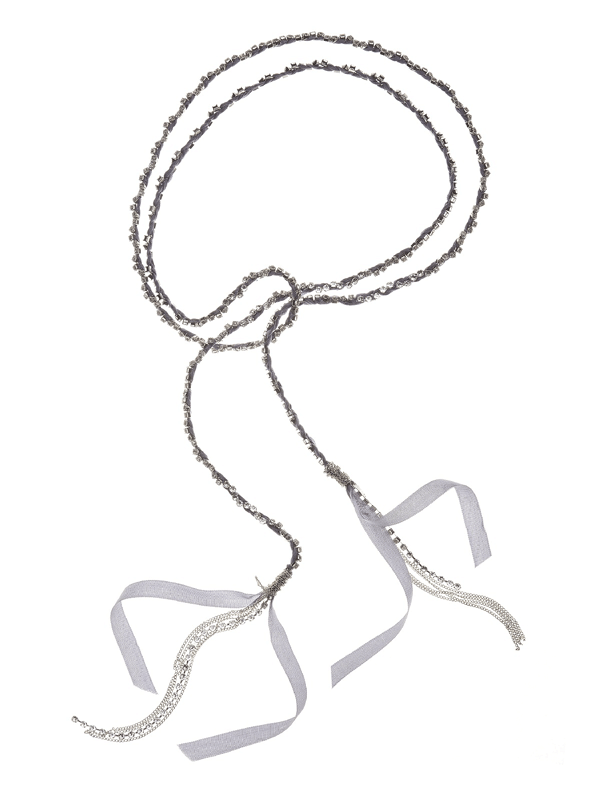 If you plan to take your Marlowe tuxedo jacket off at any point during your event, the Rhinestone and Ribbon Woven Lariat will make a statement. It is a great blend of rhinestone, silver and ribbon that combines to create a rich and versatile accessory. It can be wrapped like a bracelet or worn as a necklace. Wear it as a lariat or wrap for the exact look you want!
Moving down to the wrists...
If you aren't a big jewelry person, but you still want something that you can add to your overall look, our CZ Tennis Bracelet is it! It is simple, elegant and just gorgeous!
Wait! We can't forget the handbag!
Our Quilted Olivia Clutch with Jeweled Cap adds the right finishing touch to the overall look of your tuxedo. It comes in five shades to go with whatever color you are wearing!
Check out the rest of our accessories all available at Dessy.com!Oh! And if you are looking for tuxedos for the men at your wedding, our After Six brand is where you will want to go! We promise they will look just handsome!
So even if you don't have the pipes like Monáe, you can have the look!