What to Have in Your Wedding Day Clutch!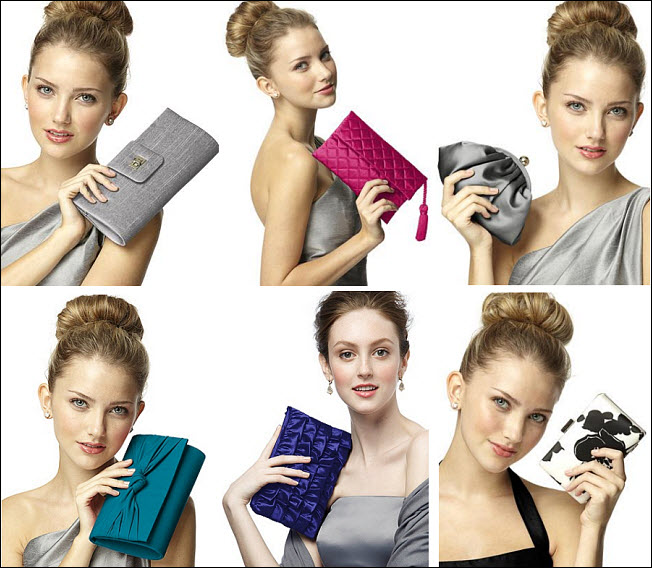 Whether you are a bridesmaid or the bride there are a few essentials you must have on the wedding day that cannot be forgotten. Here are some ideas we thought of to get you through the wedding day!
Chapstick and Lip Gloss: This is particularly important for the bride, because she will be doing a lot of kissing and taking a lot of photographs and her lips need to be fresh throughout the day! Keeping the lips fresh for the girls is important for the bridesmaids, buying your girls their favorite lip gloss would be good bridesmaid gift.
Money: Carry cash on your wedding day and at least one credit card for any unforeseen expenses or emergencies. Anything could happen, it's always good to be prepared!
Pain Medicine: The day will fly by and it could leave your head spinning, or any last minute jitters could leave your stomach feeling less than spectacular. This is why it is important to have travel sized pain medicine to deal with this.
Eyeliner, Mascara and Concealer: Crying will happen on the wedding day so it is important to keep eyeliner and mascara handy throughout the day. Need a quick touchup? Bring your concealer with you!
Tissues: Like above, tears will happen on your wedding day, so tissues should be handy at all times!
Deodorant Wipes and Perfume: Keep yourself feeling and smelling fresh all day! Buy pocket sized deodorant wipes and sample size perfumes.
Breath Mints and Gum: Keep your breath smelling fresh all day at your wedding with breath mints and chewing gum.
Also you will want to consider an emergency wedding day bag, the perfect bag is Dessy's The Best Day Ever Tote.