4 Tips For Mother of Bride/Groom Dress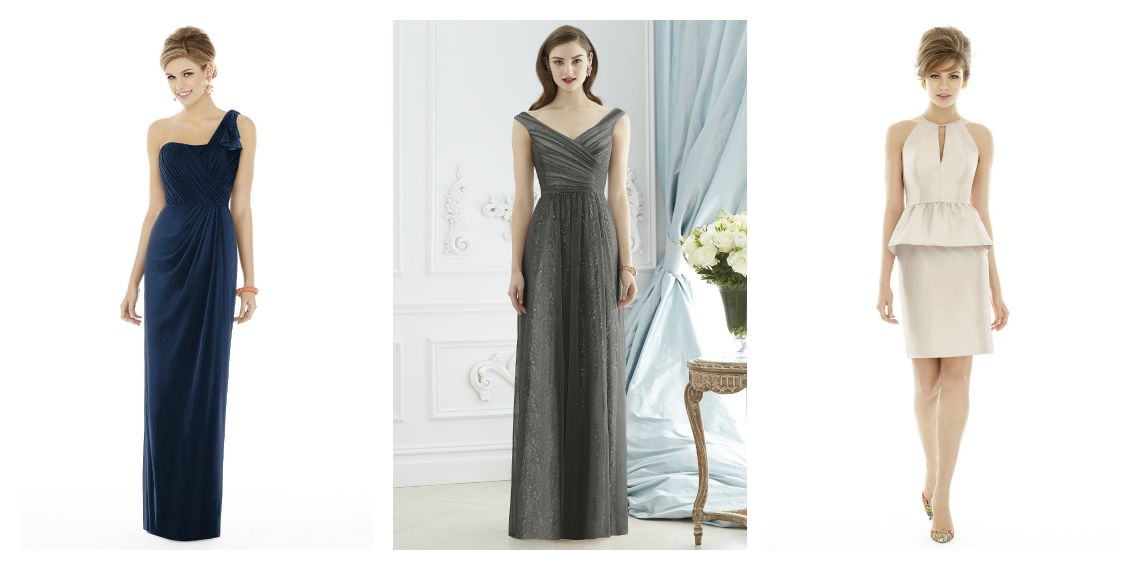 As the mother of the bride or groom, finding the right dress is very important for your children's wedding. You will want to find something that is classic yet modern and definitely appropriate. Here are some things you will want to think about before finding the right dress.
Don't Wear White, Please: Like any other guest at the wedding, wearing white is taking away from the bride and her day, while it will be impossible to overshadow her with your dress, be respectful in the color you choose.
Do Some Research: Check out some of the colors you know look good on you and work with those colors to find the right dress. You will also want to think about the season your son or daughter is getting married before choosing a color. Good colors for a mother of the bride/groom are - taupe, navy blue, black, silver or dark gray. Check out our Pantone Wedding Guides on Dessy.com if you find yourself stuck on a color.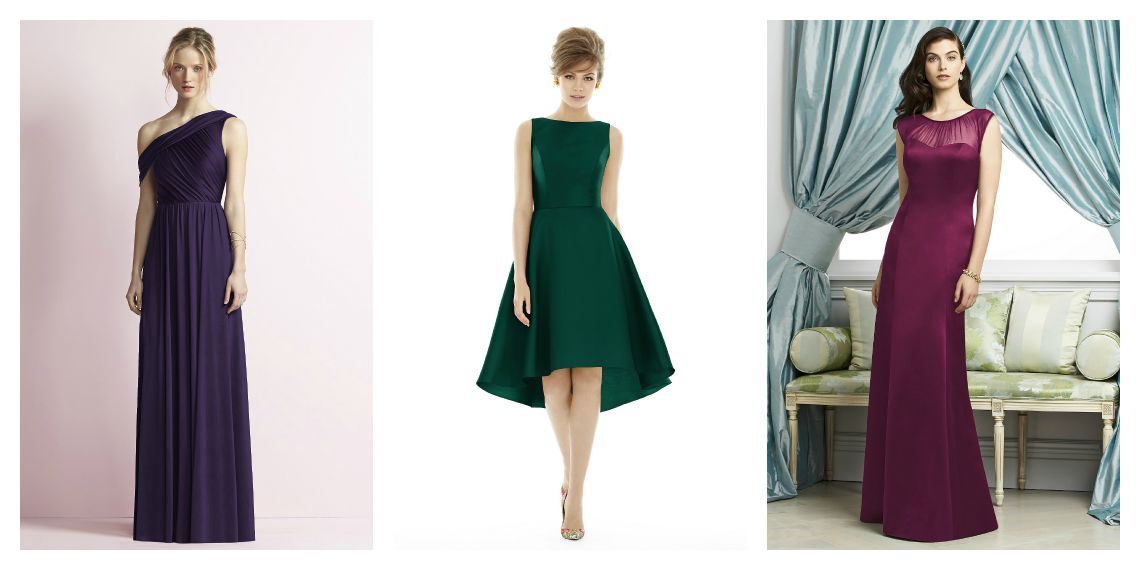 Left to Right: JY Jenny Yoo Bridesmaid Style JY 502, Alfred Sung Style D697, Dessy Collection Style 2933
Find the Right Length: When it comes to the appropriate length, you will want to choose something that is a full length dress or at the very least just below the knee. You don't want a dress that is too revealing or a dress that isn't age appropriate.
It's All About the Accessories: Completing the look for the dress is important. You will want to have the right accessories from the earrings down to the shoes. After you have found your dress, figure out what type of accessory works best. Maybe all you need are a beautiful pair of earrings, something like the Freshwater Pearl Earrings or maybe it's a necklace or bracelet like the Seapearl Woven Wide Bridal Cuff which are available at Dessy.com! When it comes to the shoes, you will want to be comfortable, yet still find a pair of shoes that will complete the look.
Check out all of our dresses at Dessy.com!
Featured Image: Alfred Sung D704, Dessy Collection Style 2946, Alfred Sung Style D687