How to Plan Your Wine Country Bachelorette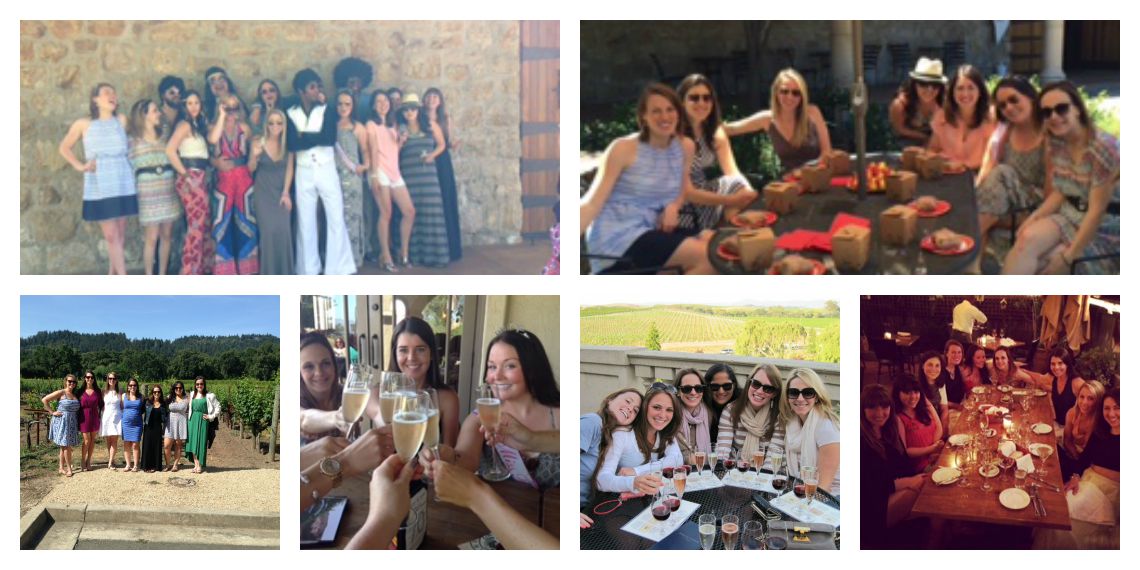 Post and Winery Images By My Best Friend's Weekend
Amazing as it is to believe, the official start of fall is fast approaching. With that, wineries enter crush season … aka one of the best times of the year to throw a wine country bachelorette. As veterans of multiple wine country trips, here are some of our favorite things to do (and wear) on a wine country bachelorette.
Where to Go:
Napa and Sonoma are the obvious choices, but don't discount other areas of the country if a flight to San Francisco isn't in the cards. The Finger Lakes region in upstate New York has some stand-out wines, and you can have a fabulous time in more off-the-beaten path wineries in Virginia, Maryland, Texas, or the Midwest.
Key Things to Remember:
The itinerary is crucial to pulling off a great day of wine tasting. Keep the number of stops to four or fewer. You should budget at least 90 minutes per stop and look for wineries that are fairly close to avoid too much time spent in transit. Hire a driver or plan to bike so everyone can enjoy the wine along the way without worrying about how you'll get home. Make sure to budget some time to eat (wine, sadly, is not food). You can also score some great deals on tastings if you plan on purchasing some wine along the way – check in with the bride and her fiancé about their favorite varietals as you plan the day.
Want a special gift for the bride for her to tuck away her purchases? Get her this adorable Best Day Ever Tote bag to hold all her winery purchases.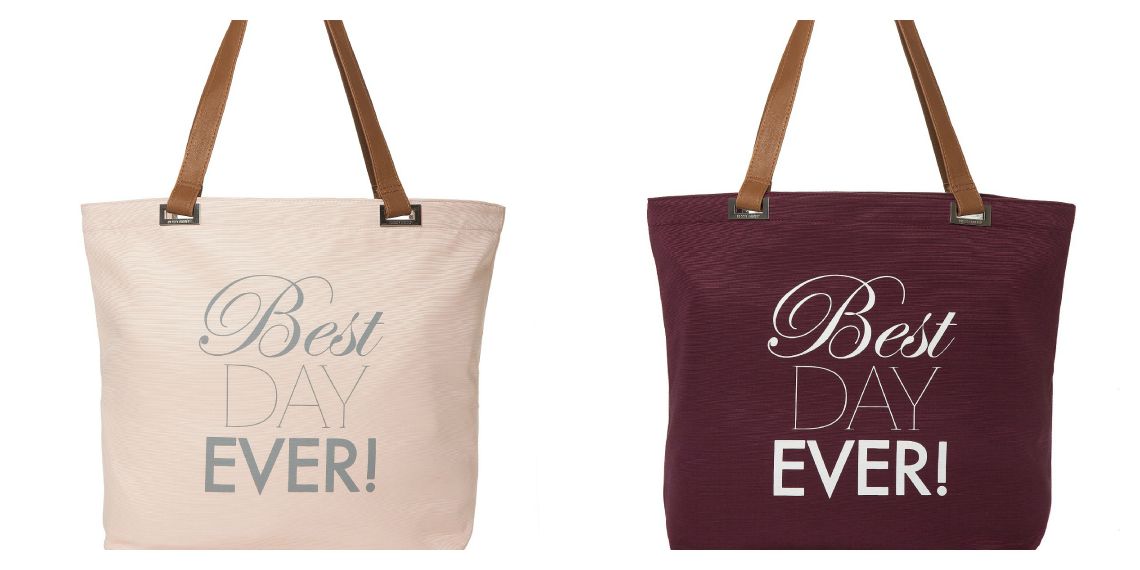 What to Bring:
Make sure to pack for comfort and style! Bring things that will be easy to walk around in, as you'll be traipsing around vineyards, so pick up some great sandals.
It can get chilly in the evenings, so grab shawls for the group, we recommend a Pashmina Shawl and a simple, cute jersey dress will make an easy transition from a day of wine tasting to a fancy dinner out on the town … plus being indestructible and the easiest thing in the world to pack.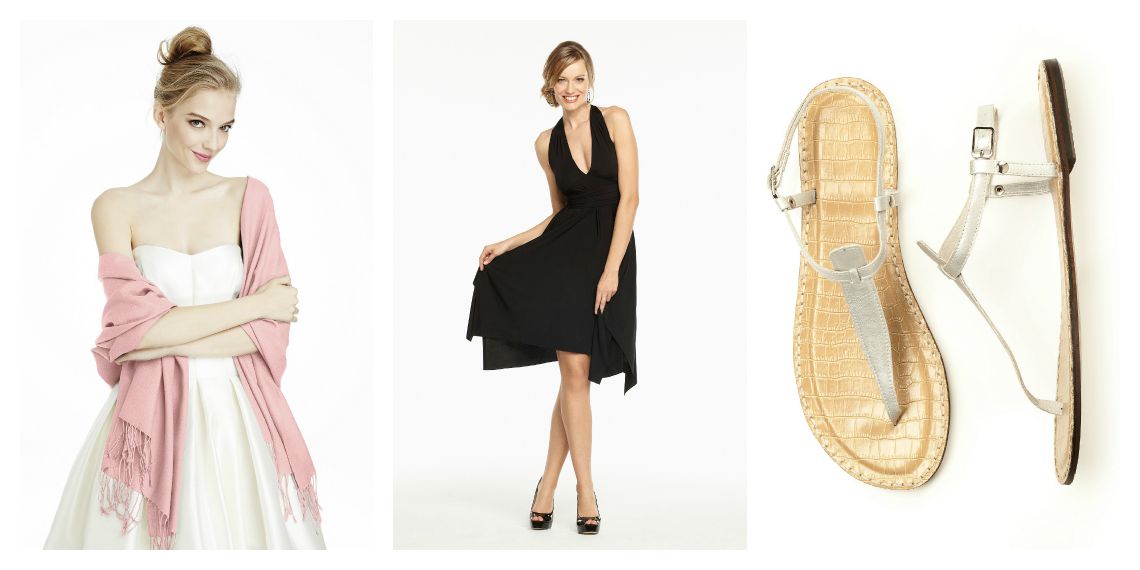 A Pashmina Shawl, Little Black Dress and T-Strap Sandal are all you need for your day at the winery!
Most important thing of all? Have fun, and leave time for a post wine tasting nap. Trust us on that one.
Happy travels!!