The Best Places To Incorporate Fresh Blooms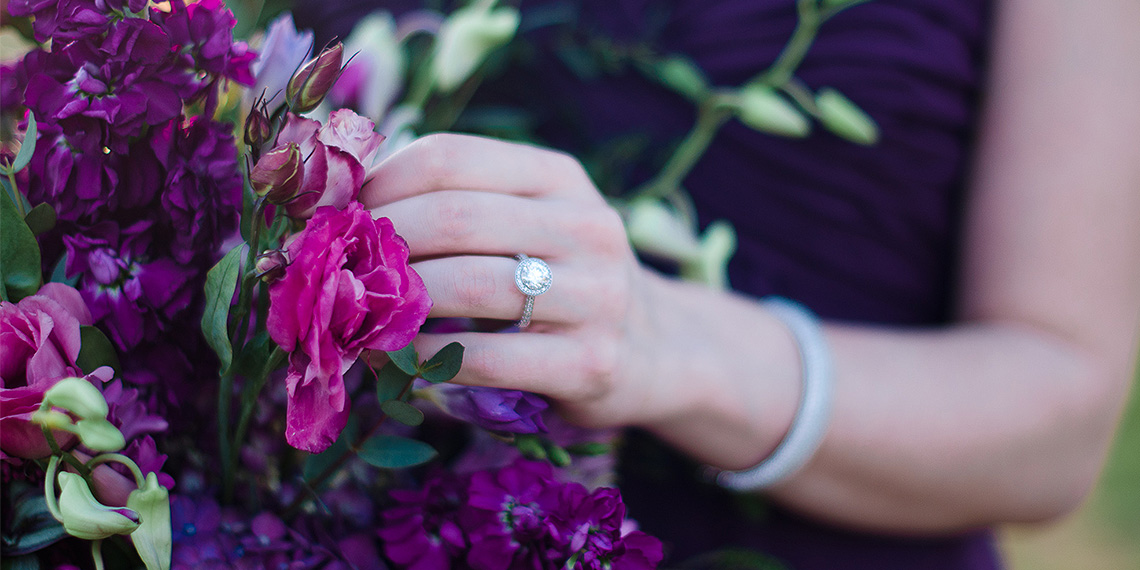 Delicate, fragrant, and decorative, fresh flowers represent special characteristics that make them a guaranteed way to add beauty to any type of wedding. Of course there are the traditional places we expect to see blooms at weddings, but with a little extra preparation you can think beyond the bouquet. Before you even settle on a color scheme and variety of flowers, you should consider your endless possibilities in terms of places to arrange those flowers. Top florists' proclaim these to be the favorites to incorporate a gorgeous arrangement in your ceremony or reception. With the right amount of inspiration, a trusty florist & good old bridal intuition, we're confident you'll end up making your guests feel as if they are enveloped in an enchanted garden.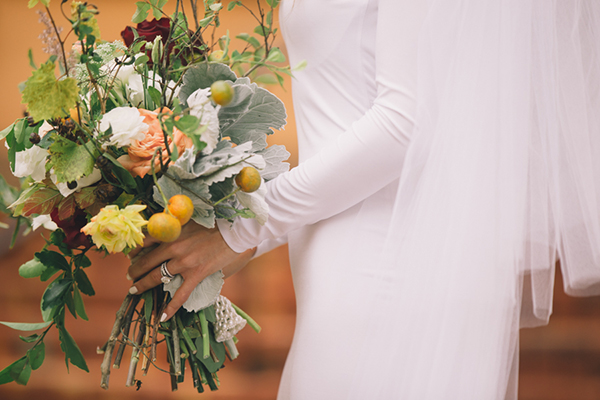 Bouquets
A bride's bouquet is probably the floral arrangement that stands out the most to you when you think of flowers in a wedding. With that being true, the bride needs to consider her bouquet as a statement as well as a part of her outfit. Pick a floral theme that compliments both the bride and bridesmaids' dresses.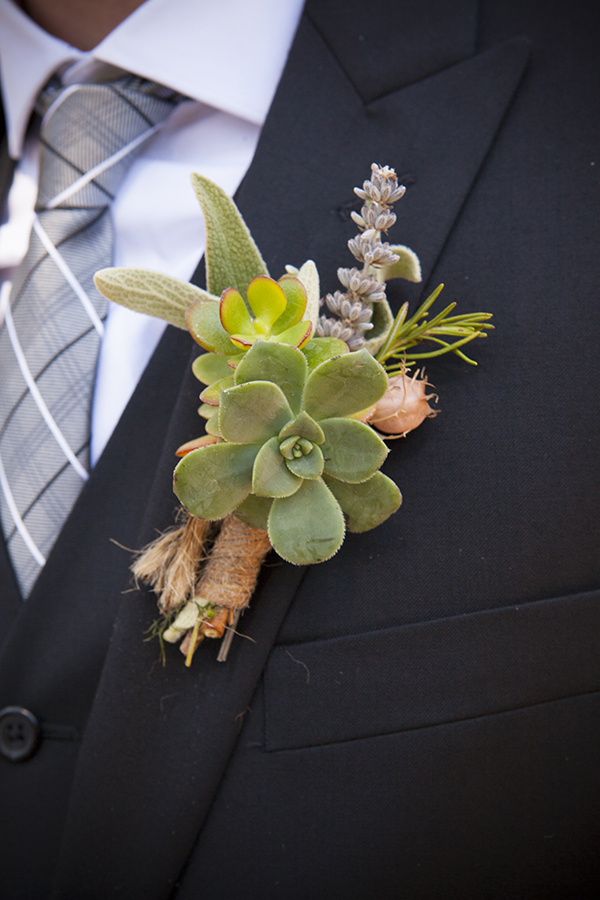 Boutonnieres

We love the idea of mini arrangements for the boutonnieres. Traditionally the boutonnieres are one large bloom, like a rose, but consider incorporating small herbs, buds, or succulents to the mix as well.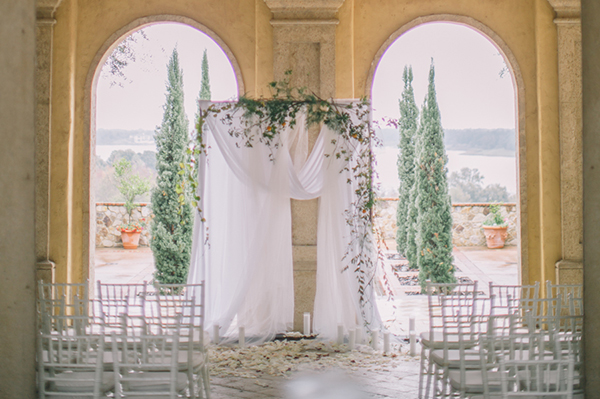 A ceremonial backdrop

Flowers can be one of the most strategic ways to create a unique backdrop for gorgeous wedding photos. A floral backdrop, arch, or arbor can function in moments like the vow exchange, the first dance, or even the cake cutting. If having a florist design a lavish arch is not in your budget, then try your hand at a DIY version. Many plants like hydrangeas and vines can be easily foraged and attached to some sort of frame with floral wire.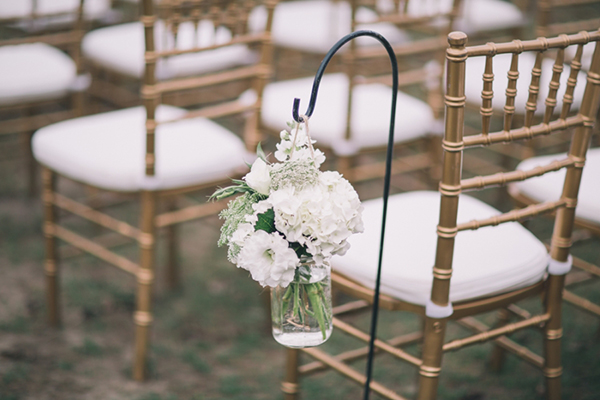 Lining the aisle

An aisle doesn't always have to be established by a traditional runner. If your ceremony is taking place outdoors, consider outlining your aisle with smaller renditions of your bouquet. The vases will let guests know the clear set lines of the aisle while tying in the rest of the blooms placed upon the wedding party.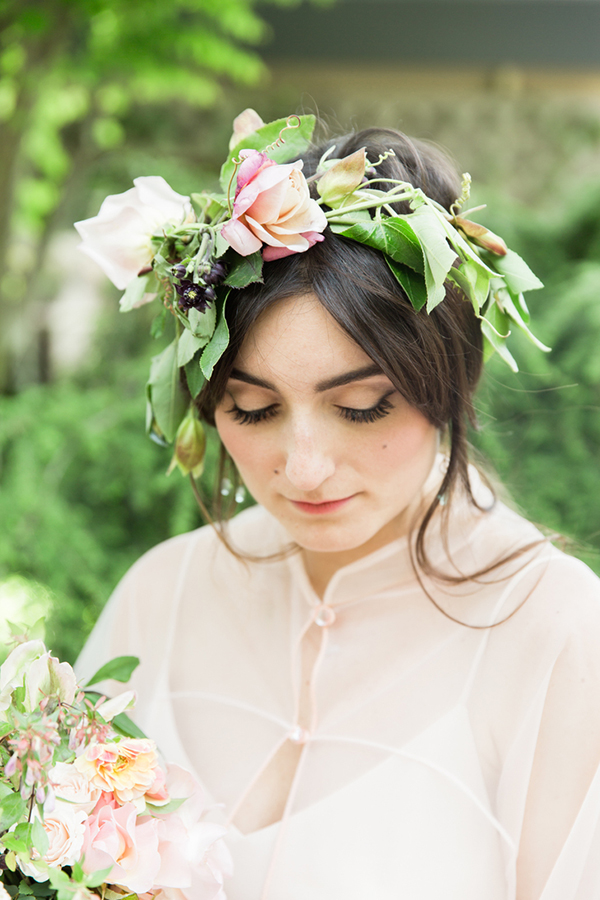 Headpieces

Floral headpieces create a whimsical and ethereal flair to the bridal party. Remember that it's important to consult your florist and hairstylist to come together before the big day to test your vision. You'll want the flowers in your hair to look effortlessly placed and not over the top.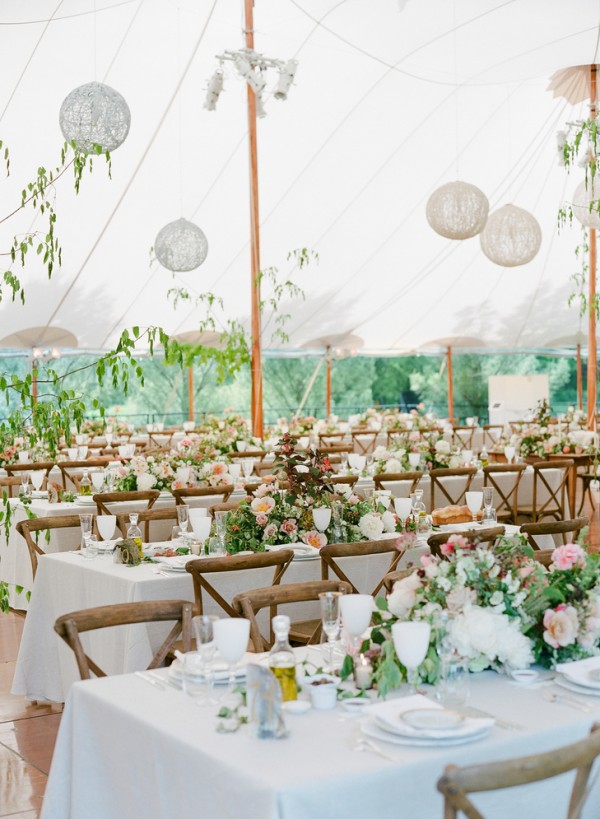 Centerpieces
Centerpiece arrangements for the wedding reception will most likely be the most expensive part of your floral plans. Centerpieces make a great statement to guests, just keep in mind that the bigger and more elaborate the design become, the more difficult it is for your guests to talk to communicate with each other around the table. Think about where else you are placing flowers in the reception as well when designing the centerpieces.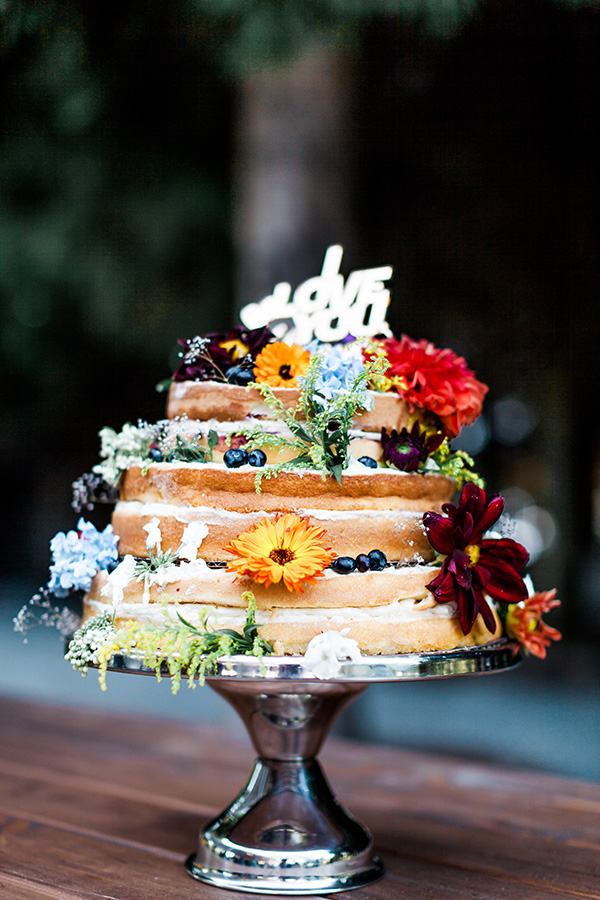 The cake
The cake is another great place to have two of your vendors work together. Let your baker and florist brainstorm what might be a beautiful solution for the cake to also become an arrangement. Think about adding in mostly edible flowers if possible so you won't have to remove them when cutting the cake.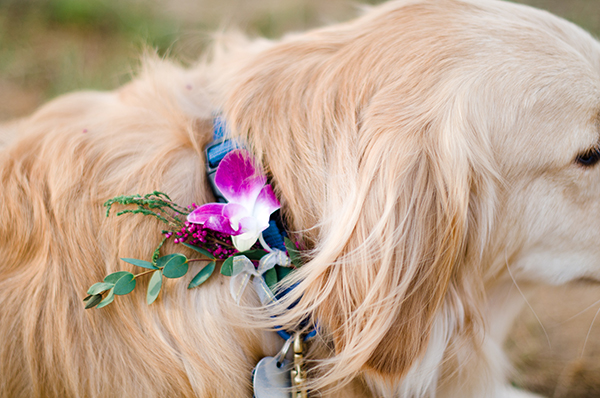 Pets' collars
We love those cameo appearances at weddings of that beloved member of your family...your pet! Including your dog or cat in the big day is becoming more of a common practice nowadays. If your furry friend is definitely making their way down the aisle then make sure they also have a fresh arrangement to glam out their collar.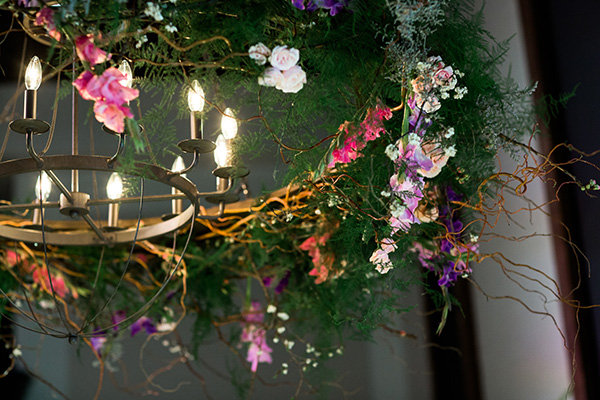 Chandeliers

Floral chandeliers are the perfect way to add drama and personality to any venue. If your space already has light fixture chandeliers think about how you could add fresh flowers into it. If your finding your space's ceiling to be a little bland, create opulence by creating chandeliers made entirely of hanging flowers.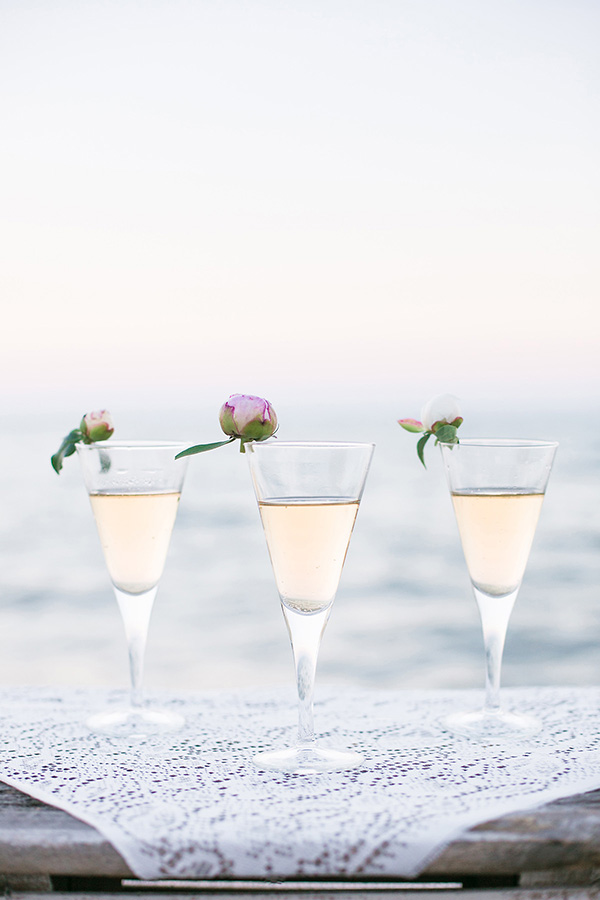 Cocktails & beverages

Perched on the rim, or bubbling in the glass, flowers are very unexpected way to spice up a glass of champagne or signature cocktail. The pleasant surprise in the beverage will surely have guests smiling at the beauty in the little details.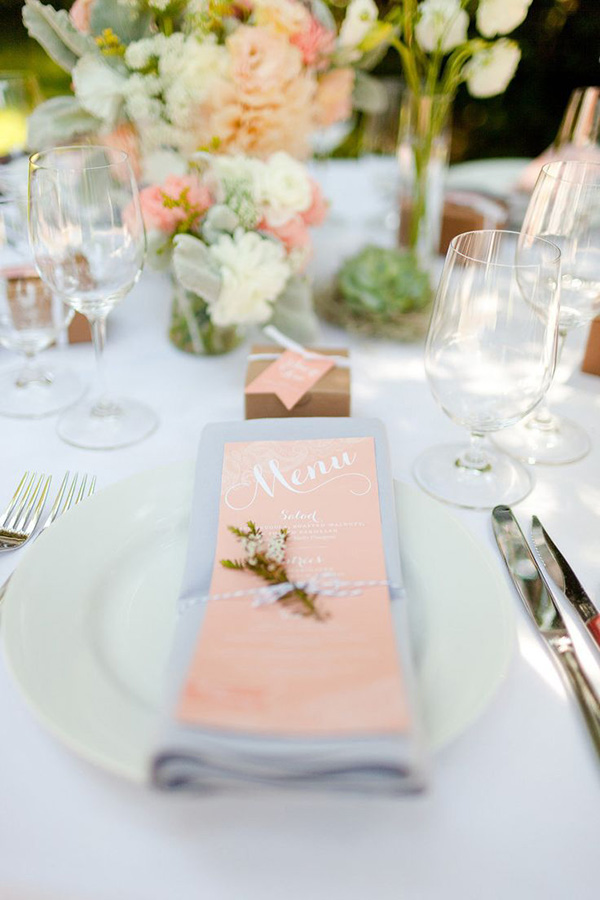 The place setting
While flowers are almost always somewhere on the reception table, they aren't always expected to be on the actual plate. Small sprigs and leaves work best when tying together a menu or a napkin to create a polished place setting.

Photos by MP Photographie, Black & Hue Photography, Town Country Studios, Heather Waraska, Luma Weddings, Nyk Cali Wedding Photographers, Rhythm Photography, and MEF Photography.