Top 10 things to consider when planning your wedding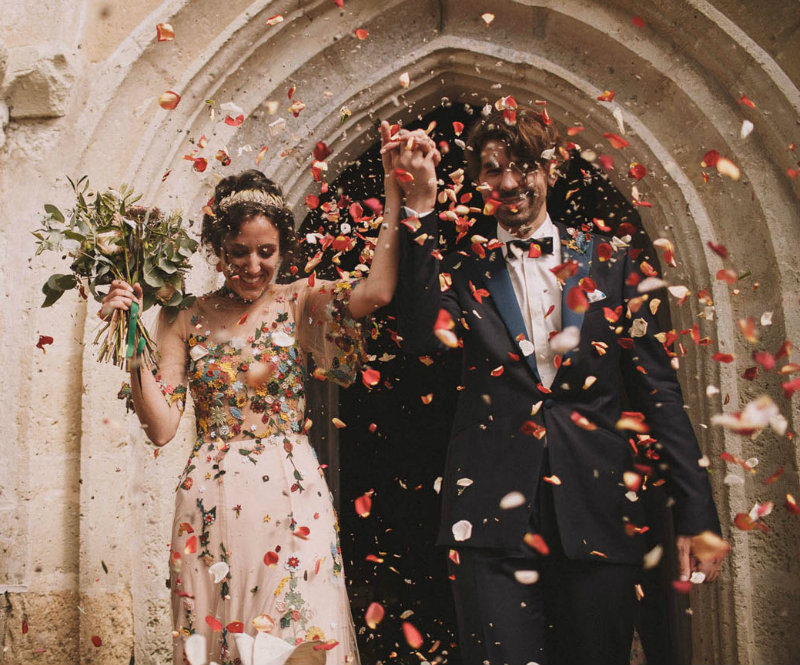 (Image via Jeremy Boyer)
So - the question has been popped, you've told your friends and family, you've drunk some celebratory champagne.
Now it's time to start on the wedding planning
Don't get overwhelmed by the enormity of whole thing: do the brainstorming over a couple of weeks, and then add the layers of details over the following months.

For your first session have something to eat (but avoid alcohol), switch your phones to silent, grab a pad and a pen and take a deep relaxed breath.

Before you get into deep detail, there are a few basic questions that will need answering. Here's our list to consider.
Grab your besties. This is gonna be a good one. #NewCollection #Spring2017
Top 10 wedding planning thoughts
Who is paying for the wedding? The two of you, your parents, the rest of your family or a mix of all three? Would your parents be upset if you didn't expect them to contribute, or mightily relieved? Are your family in a position to help fund your wedding or is that a bit cheeky? And don't forget, there will always be little extra expenditure items along the way that you won't have bargained for!
Is there a ballpark budget? Will you consider a Wedding Planner or DIY? Brides Magazine carried out a survey in 2015 and found out that their readers spent an average of over £30,000 on their weddings...
What time of year do you want to get married? Is there a special month for you or would you rather be dictated by the venue availability?
Where do you think you'd like to have the ceremony in a perfect world? Church, registry office or special venue; town or country - home or away? Maybe brainstorm a long list and then narrow it down.Town or country?
Who will be the Best Man, Maid of Honor, Ushers and Bridesmaids? Many or few? Future-in-laws or just old friends? Do brothers and sisters make the grade?
Is it more important for you to have a more lavish wedding and a less expensive honeymoon or the other way round?
How important are the flowers and the cake to you? Will you allocate a large proportion of your budget to either, both or none?
Dress to die for or something a little more modest? Morning suit, black tie, boho or themed?
How will you travel to the wedding? Walking, horseback, classic car, sports car?
Will your reception be just drinks and canapes or a full-blown wedding breakfast followed by all-night party or an elite meal for the chosen few? Champagne or prosecco, beer or cocktails? Band or DJ or both?


Magical wedding table by Anne Edgar Photography

Whatever your first thoughts, sleep on them before you commit yourselves to anything. And try not to be too self-centered, or assume that you know what others are thinking - above all, keep those lines of communication open!

All that really matters is that you and your fiance are about to embark on a wonderful journey together, of which the wedding day, whilst important, is only a very small part. Don't make your marriage about only one day; your future life as a married couple is what really matters.