Why floral arches are a fabulous choice for weddings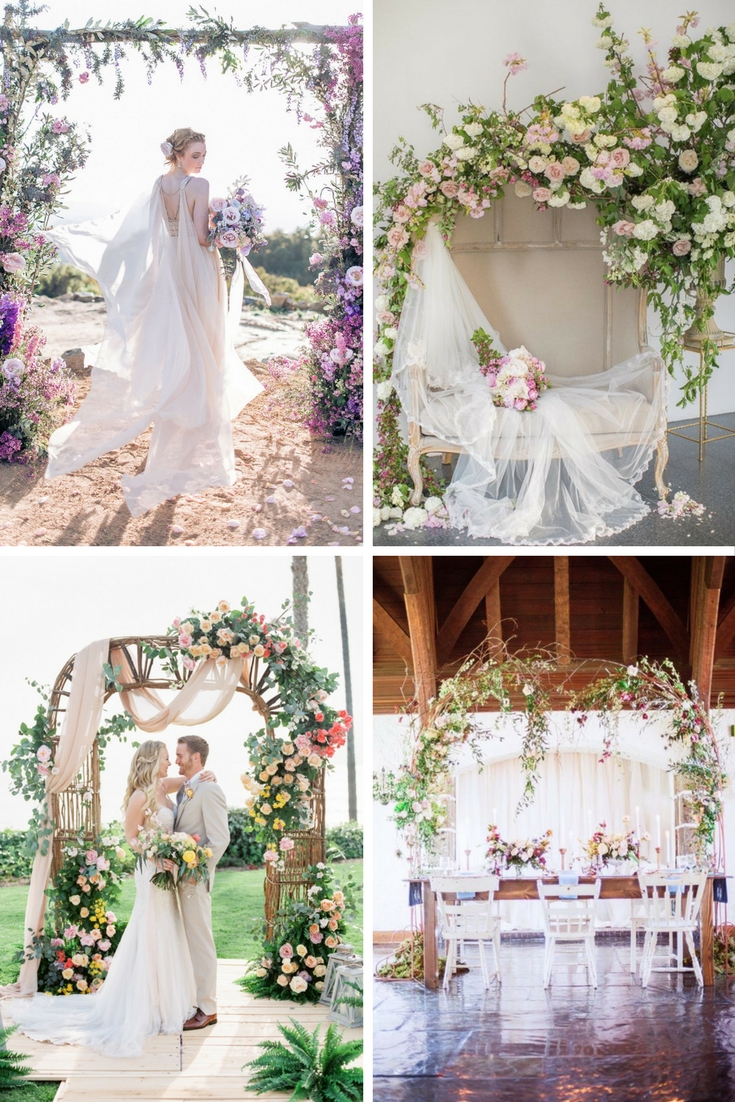 One of the most important thoughts to bear in mind when you're styling your wedding is to spend money where it will have the most impact. And a floral wedding arch certainly creates the wow factor when your guests arrive at your wedding venue.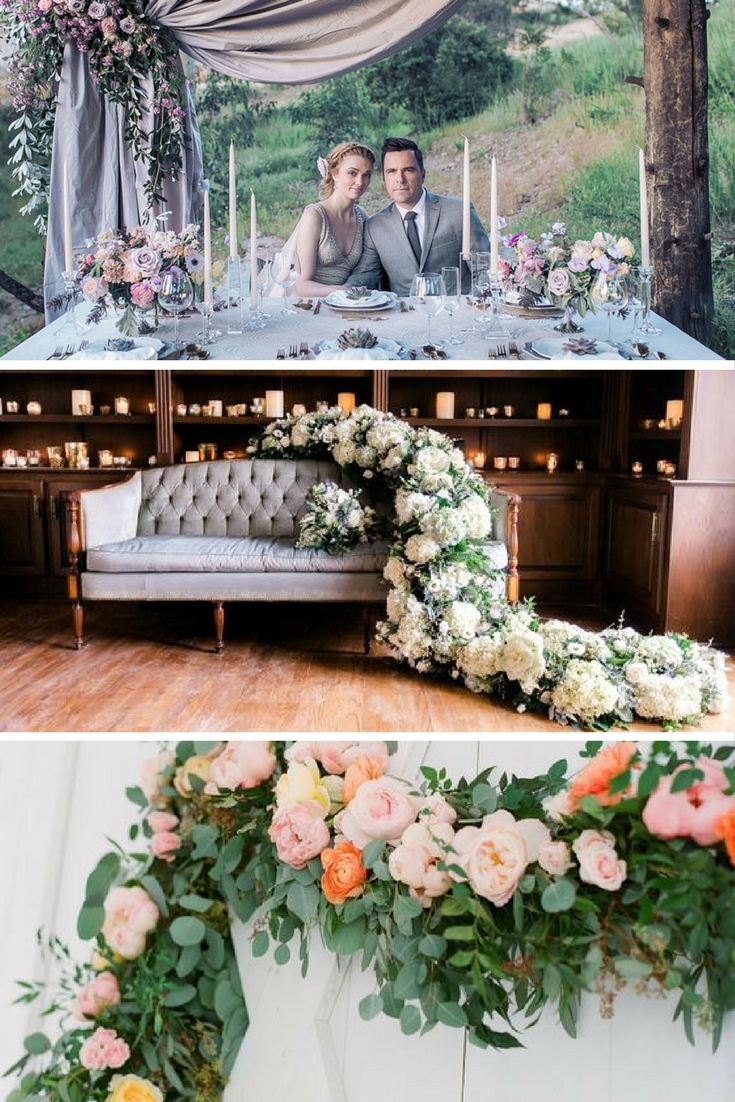 A bower of flowers is a good idea for plenty of reasons:
It gives a sense of welcome at the entrance to your venue
It provides a focal point for the area in which to say your vows or where you sign the register
If you're having a Jewish wedding, then you'll want a floral huppah to be married underneath
It's a great backdrop for photographs
It can beautify a less than beautiful doorway
Or create a doorway wherever you want one
If you're marrying outside, you can set an arch up with spectacular scenery behind
You can use flowers for the season and theme of your wedding day
A flower curtain can disguise an indifferent area at your reception
You can use a floral arch or arches to direct guests to where you want them to go. For example, if you want people to head to the bar while you're having your photographs taken, have an arch placed there that calls out 'this way to where the party starts'. If you're having a country-style wedding day in summer, think about old-fashioned flowers like roses and peonies.
In the winter, think of holly, berrries, ivy.
In fall, use trailing vines, mini squash and have an earthy palette.
If you're having a Jewish wedding, then you'll want a floral huppah to be married underneath
Floral arches are a great backdrop for photographs
Fancy making one yourself? Here's a DIY guide to making a floral wedding arch.
Talk to your florist and say that you're interested in having a decorated floral arch and see what is suggested for the time of year and your location.
Maybe take some Pantone swatches if you're keen on matching up colors to flowers.
Think carefully about where your flower budget goes - after all, table decorations are all well and good but they don't feature big time in the wedding photos, do they? A floral wedding arch is a styling trick you really shouldn't miss.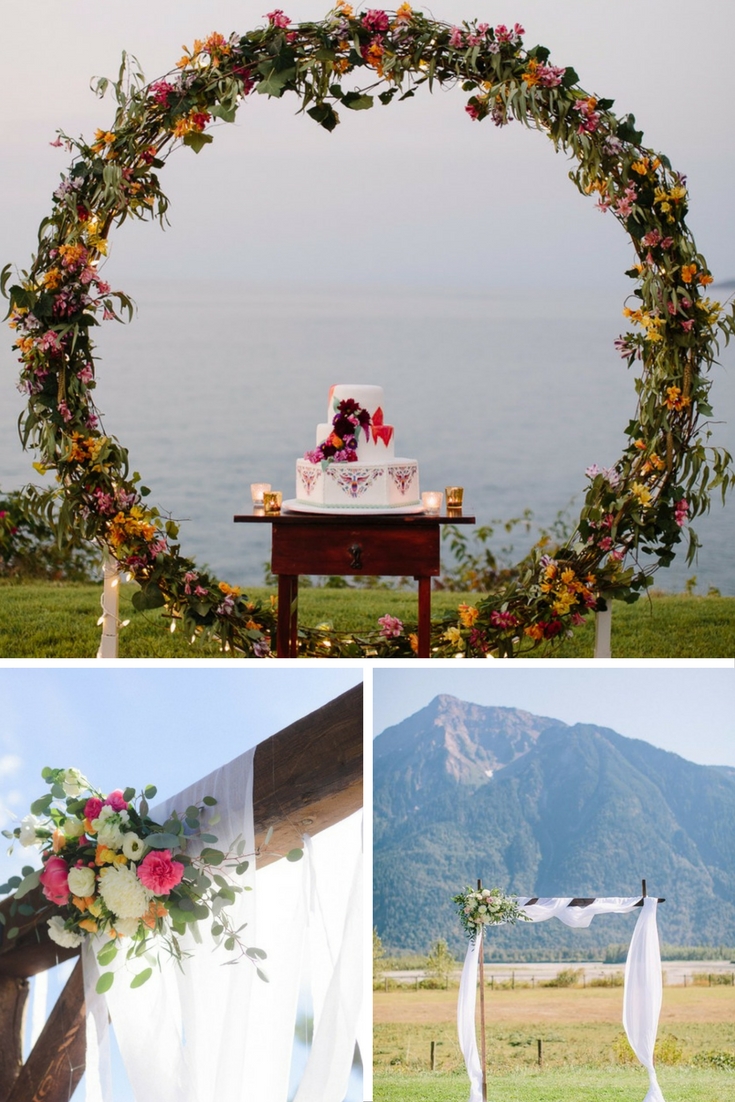 (Image credits clockwise from top: Taryn Baxter, Wedding Chicks, Wedding Chicks.