A white and gold wedding theme
As a bride to be, you probably spend quite a bit of your time just now looking at wedding blogs like this one and thinking about ideas.
Particularly if you haven't quite decided on a wedding theme just yet.
Maybe you look at some of the adventurous themes out there (we're thinking of Game of Thrones, Twilight, Frozen) and thinking that although they look amazing, they're not quite for you.
You'd like something a little more timeless. A little more subtle. A theme that's not going to make you shudder when you look at your wedding photographs a few years down the line.
Which is why a white and gold wedding theme might just be what you're looking for.
White and gold are in fact neutrals.
If you're a traditional sort of a bride you'll be wearing a wedding dress in a pale shade - maybe a white or an ivory. And gold will go beautifully with it.
Have a gold thread woven into your bodice
Wear golden wedding shoes
Have golden ornaments in your hair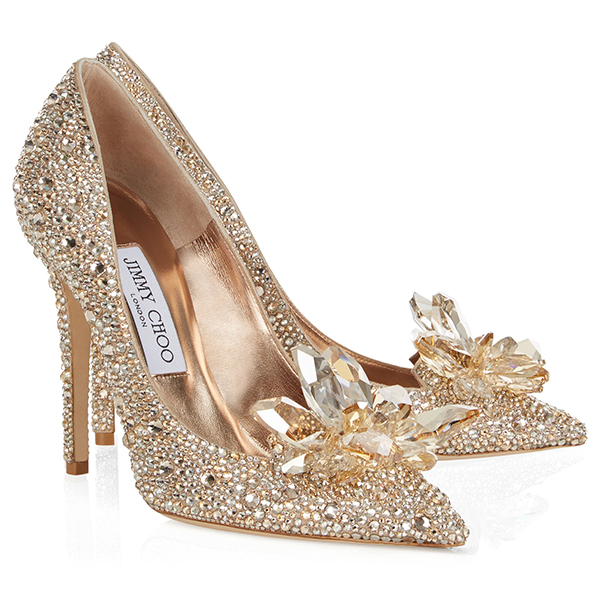 What about your bridesmaids? They could be on trend with sequinned dresses. Maybe in separates of white and gold or block colours.
You could put them in long white gloves (see the picture above).

From left: Dessy Bridesmaid Dress 3011, After Six Bridesmaid style S1509
At your reception
As for your wedding tables, this is where a white and gold theme will really come into its own. Talk about the wow factor.
We're thinking clouds of white flowers on the tables. Delicate golden chairs. Maybe white chiffon sashes or mix it up with metallics.
Have a wedding cake subtly brushed with gold leaf. Or up the glamor factor with shiny gold layers.
Gold cutlery and white plates with gold detail. Talk to your caterer or wedding stylist about what is available.
The thing is, you can be as bling or as low key as you want to me. You can make your reception look like the court of King Midas or just have a whisper of gold throughout a largely white theme.
Gold calligraphy on your wedding invitations. And gold edges.
Enjoy the planning!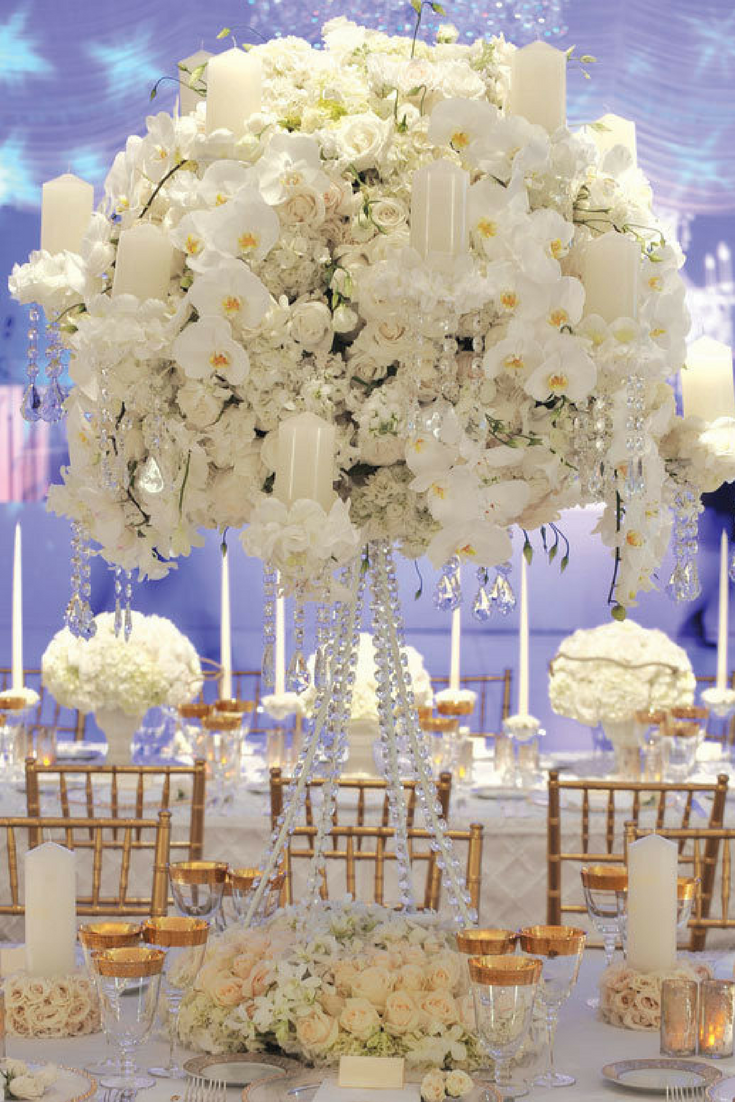 Preston Bailey Ivanka Trump Wedding
Main image credits from top left: Preston Bailey Ivanka Trump wedding, gold temporary tattoo from Etsy, gold wedding cake via Pinterest, gold table setting by Elizabeth Anne Designs, gold nail art via Nenuno, other images via Dessy Facebook page.