Bridesmaids Dresses For Hot Weather Days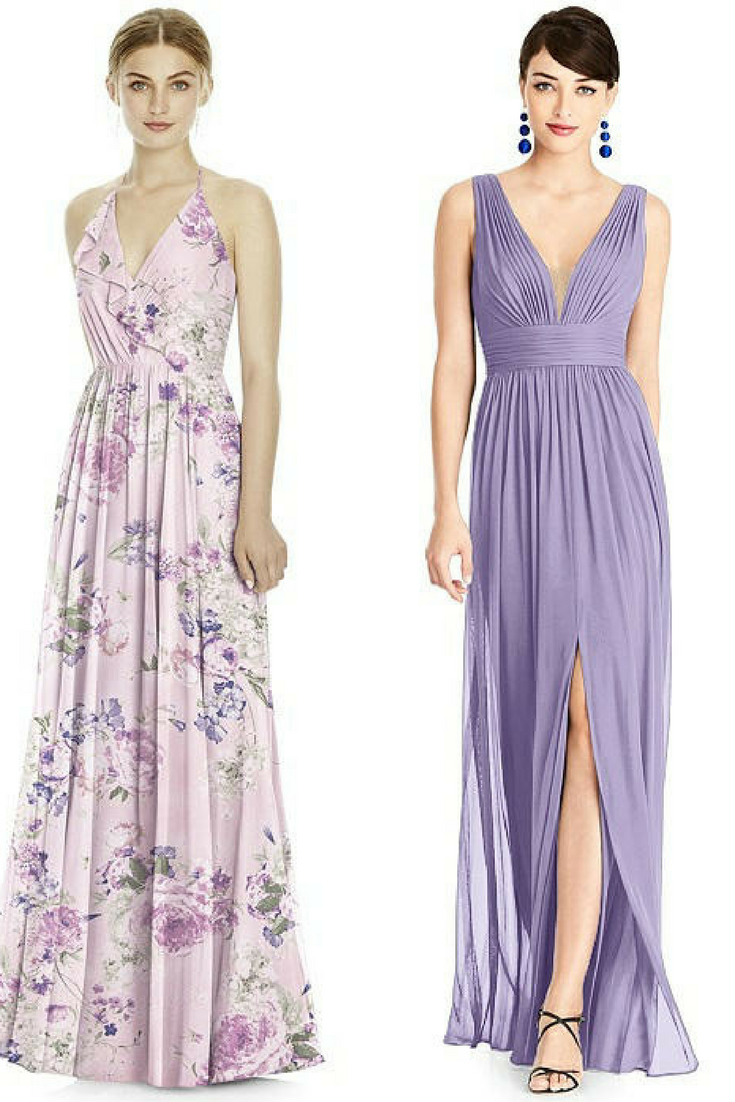 Mix florals with block shades. JY Jenny Yoo Bridesmaid style JY534 left, Alfred Sung Style D745 purple right.
Are you getting married on a hot tropical beach somewhere? Or surrounded by the beautiful colors of the desert? Somewhere that it's likely to be humid and warm?
Most, if not all, summer brides want the sun to shine brightly on their wedding days - the wedding photographs look wonderful, gardens look fabulous, everybody is relaxed and you can continue the party outside into late in the summer night.

But what if you're marrying in a really hot destination? How will your bridesmaids cope? How can you ensure that they feel comfortable in the dresses they're wearing when the temperature gauge is up in the nineties?
To help you along, we've picked out some Dessy bridesmaid dresses that would work well in a tropical setting. Remember to think about your colors too. If you're marrying in dazzling sunlight then bright colors usually work best - think hot pinks, purples, emerald greens and oranges. Jewel colors will look incredible.
Forget long sleeves - go for strapless, sleeveless or halter necklines. And nothing that's too closely fitted.
Follow our tips and you can be happy that you've dressed your girls so they stay cool and comfortable.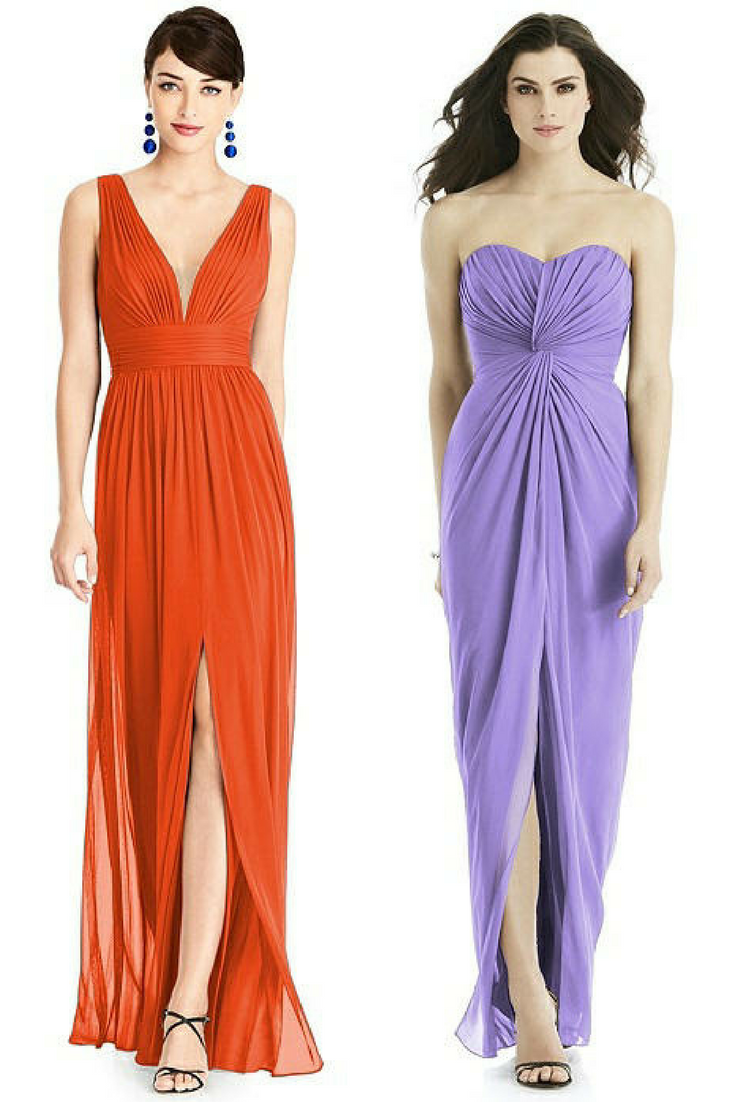 If you want your maids to wear long dresses then a split is a great option as it will let the skirt flow in the breeze. Above we have Alfred Sung Style D745 on the left, Studio Design Collection Style 4523 on the right. Both styles come in a dazzling array of different shades.
The two dresses above would look amazing on a white sandy beach.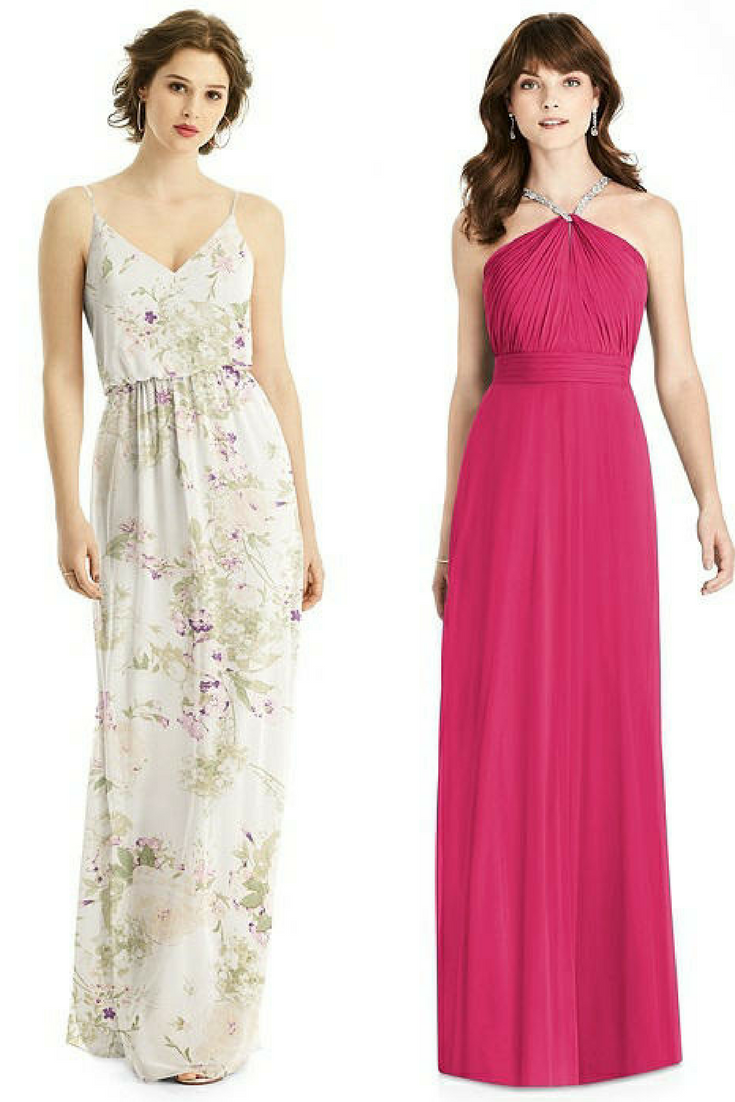 Left: After Six Bridesmaid style 1505, After Six Bridesmaid style 6782
There are many different strapless and sleeveless necklines to choose from, so your maids will find something flattering for them which they love.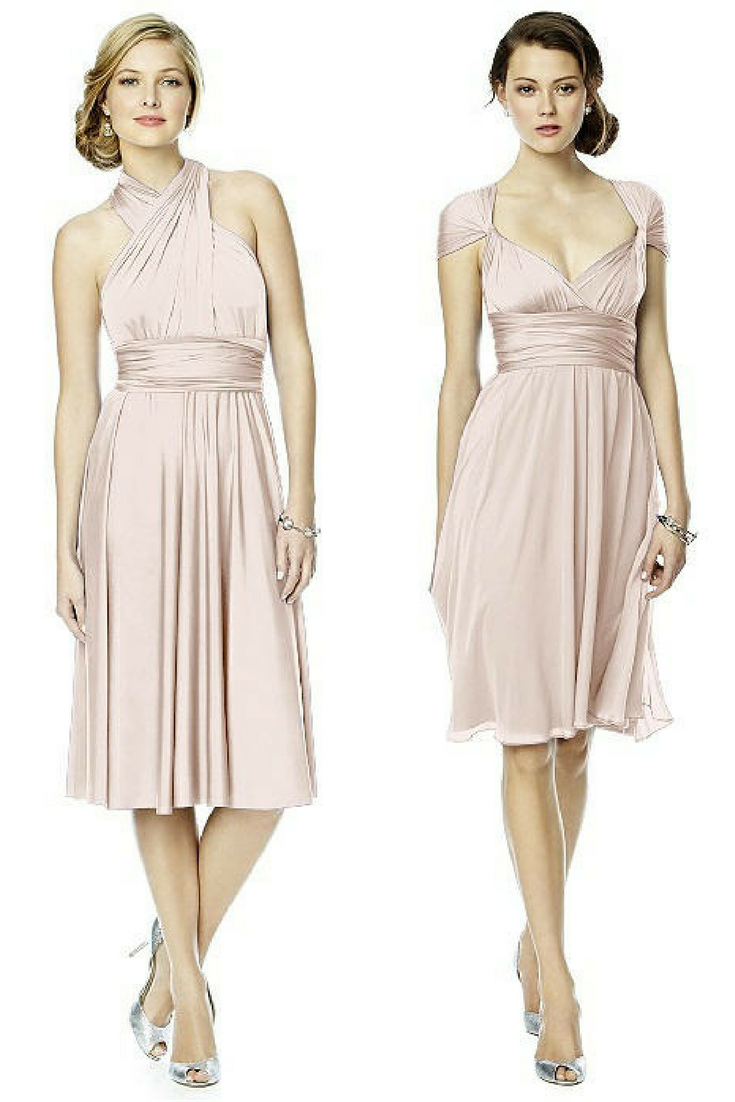 It's also in this setting that the Dessy Twist Wrap Dress comes into its own - particularly in its latest incarnation with a chiffon overskirt. Your girls can drape it as they feel comfortable and it packs in a suitcase beautifully. It's also the sort of frock they'll want to wear over and over again after your wedding day.