20 wedding songs that are surefire dance floor fillers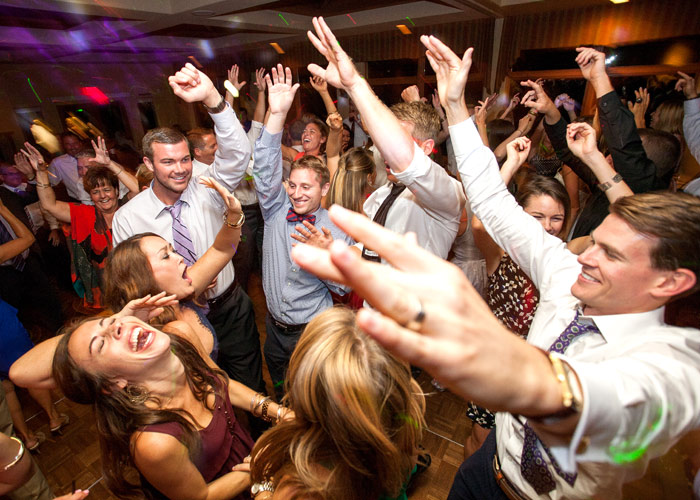 (Image credit David Pascolla)
Want to make sure only crowd favorites are played at your wedding reception? Of course you do. Who wants songs playing that no one wants to hear?!
Who wants songs that make people leave the dance floor en masse? Thought not.
We've picked out 20 tried and tested pieces of music that will get the party started ... and going on until the small hours.
Music plays a huge role in any party - it's a real atmosphere and mood builder.
This list below by no means includes all of the best wedding reception songs, but it certainly will help to get you started. It includes hits for all generations too. (We've ideas for great music to walk down the aisle to here.)
1. Macarena - Los Del Rio. Who can resist?
2. Vogue - Madonna
3. Blurred Lines - Robin Thicke & Pharrell Williams
4. Senorita - Justin Timberlake
5. Word Up - Cameo
6. Uptown Funk - Mark Ronson with Bruno Mars
7. Shake It Off - Taylor Swift
8. Crazy in Love - Beyonce
9. Push it - Salt 'n' Pepa
10. I Feel Love - Donna Summer
11. Hey Ya! - OutKast
12. Funkytown - Lipps Inc.
13. Stayin' Alive - The Bee Gees
14. September - Earth, Wind & Fire
15. Blame it on the Boogie - Jacksons
16. Brown Sugar - Rolling Stones
17. Think - Arethra Franklin
18. Happy - Pharrell Williams
19. Estelle - American Boy
20. My Sharona - The Knack