It's all about that lace.
Right from the moment when Kate Middelton stepped out of the Goring Hotel into the awaiting Rolls Royce on April 29th 2011, lace was back as a serious part of the wedding outfit. And it hasn't looked back since.
The beauty of lace is that no matter how simple or complex the pattern, it always looks romantic, luxurious and demure. And so easy to tie that look in with your bouquet using ethereal flowers of gypsophila, or baby's breath. It is no surprise that Gypsophila means 'pure of heart' and 'innocence' when you see its fragile mist of blooms and its delicate scent is said to be as sweet as a baby's breath.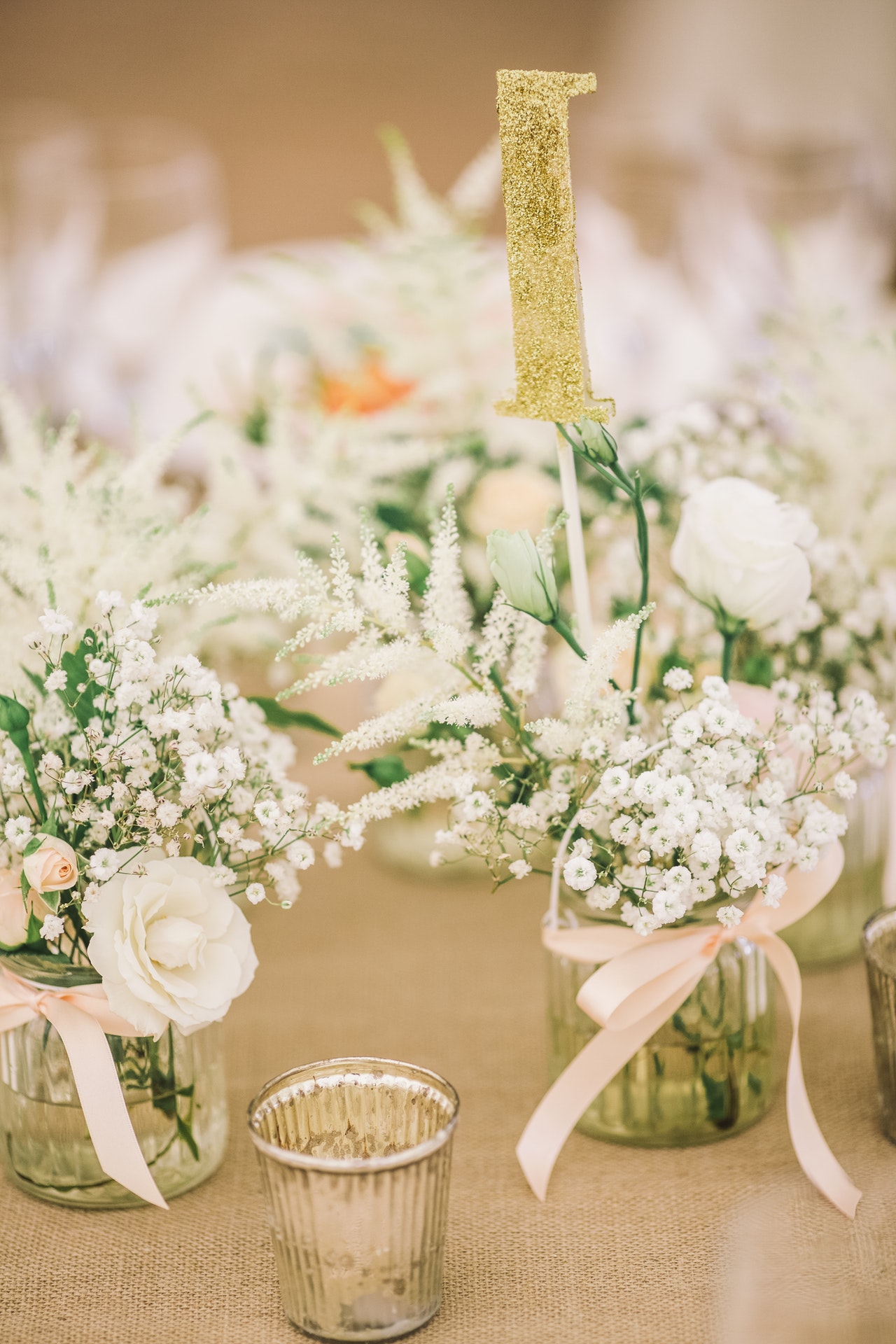 And of course, lace needn't be confined to the bride.
Lace Bridesmaid Dresses
Dressing your bridesmaids in gowns that echo one or two of the features on your own dress can add a subtle coherence to the whole ensemble. In particular, white lace over a soft color can create a beautiful effect that adds depth and harmony to the bridal party.
For Spring or Summer weddings, lace bridesmaid dresses with white lace overlaying on pastel can theme perfectly with the seasonal flowers in your bouquet.
Take a look at this buttercup crinkle chiffon dress with its daisy lace bodice below left, or the rose-colored dress below right, where the soft pink tulle sets off the delicacy of the white lace, creating the sweetest of looks.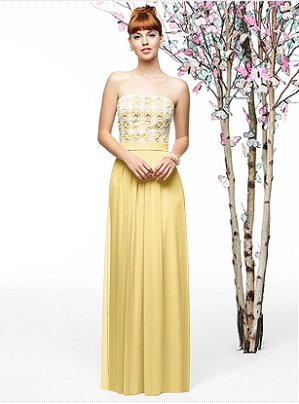 Or for a more sophisticated lace bridesmaid dress, think about a long gown with a shimmering rococo lace skirt that carries a rose motif, synonymous with traditional lace bridal wear. Below left, the rococo lace will be of the same color as the soft tulle, creating an exquisite effect ideal for a wedding moving into the evening.
There is something eternally elegant about the shape of a trumpet skirt and above right, shown in the serene blue color Spa, this full length nu-georgette dress with its delicate marquis lace bodice and stunning back feature says it all.
Dessy lace bridesmaids dresses are available in a wide selection of colors and styles; to find your nearest retailer, take a look at the Dessy website. Happy hunting!